I have slowly but surely been moving towards making all my own face and body products. I love knowing what I am putting on my face, and honestly, this is one of the DIYs that I actually have patience for. I am a pretty good cook, and I consider making lotions along the same lines as cooking. Eventually you have a closet full of the right ingredients, and sooner or later, you learn what each ingredient does and what works well together.
Having said that, I have slowly been stocking my linen closet with new oils, waxes, salts, and clays. I often use them on their own, either as masks, moisturizers, or even perfumes, but I figured why not mix them all up and get the beauty benefits all at the same time.
So I decided to make an anti-aging night cream.
Here's what you'll need (I made a double batch as I made some for my mom. In total, this will make about 3-4 ounces.)
~ 1 tsp Beeswax
~ 2 tsp Coconut Oil
~ 4 T Almond Oil
~ 1 tsp of Shea Butter
~ 1/2 cup Aloe Vera (I used liquid, but you can use gel)
~ 2 tsp Vitamin E oil
~ 20-30 drops Lemon Essential Oil
~ 2 tsp Honey (local is best)
~ 1 tsp Bentonite Clay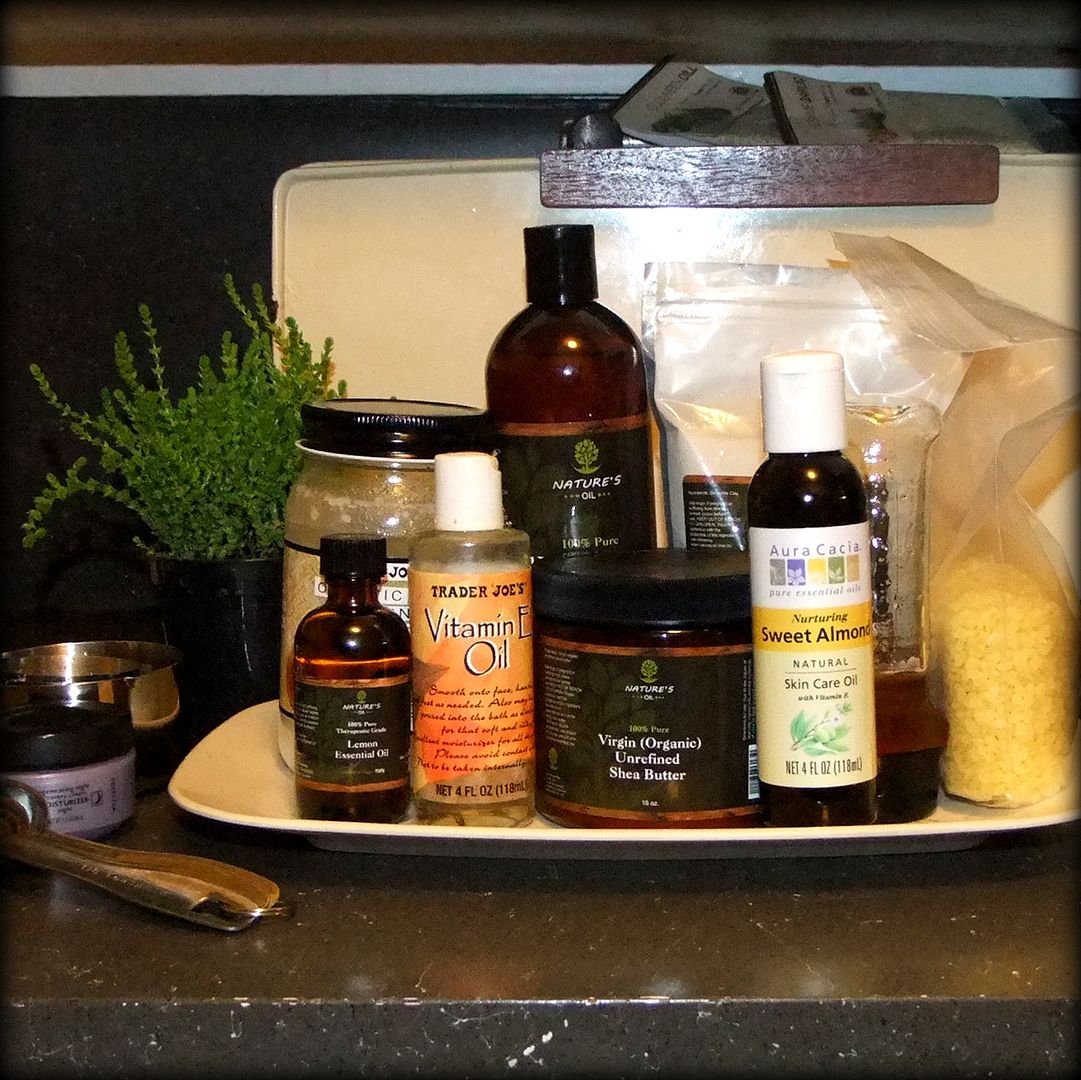 To begin, mix the Beeswax, Coconut and Almond Oils, and Shea Butter in a double broiler, or just a pan over a pot of boiling water (poor man's double broiler), as pictured.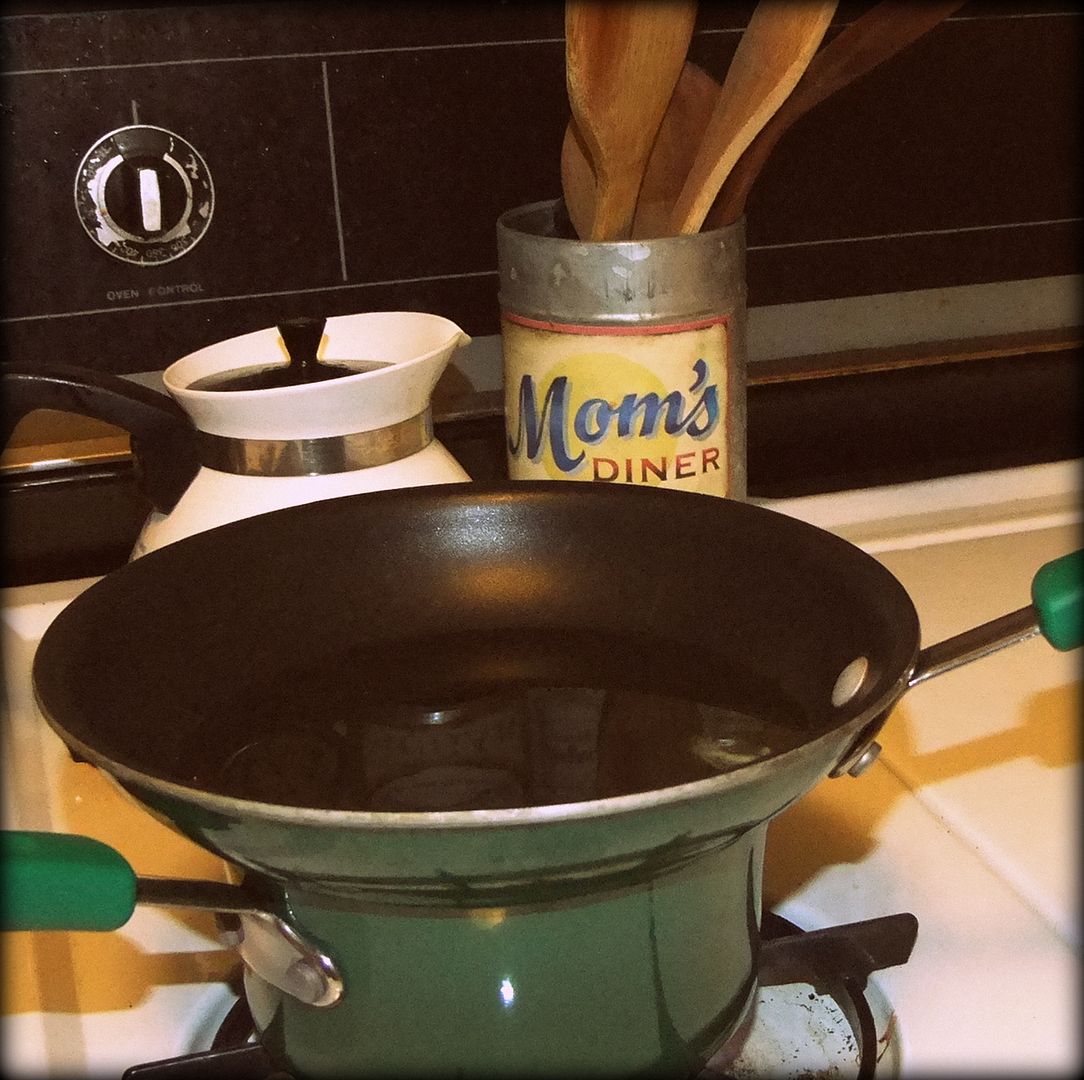 Stir as it melts, and once melted, pour into a blender (a Magic Bullet is the perfect size). Yes, it will look like a blender full of urine.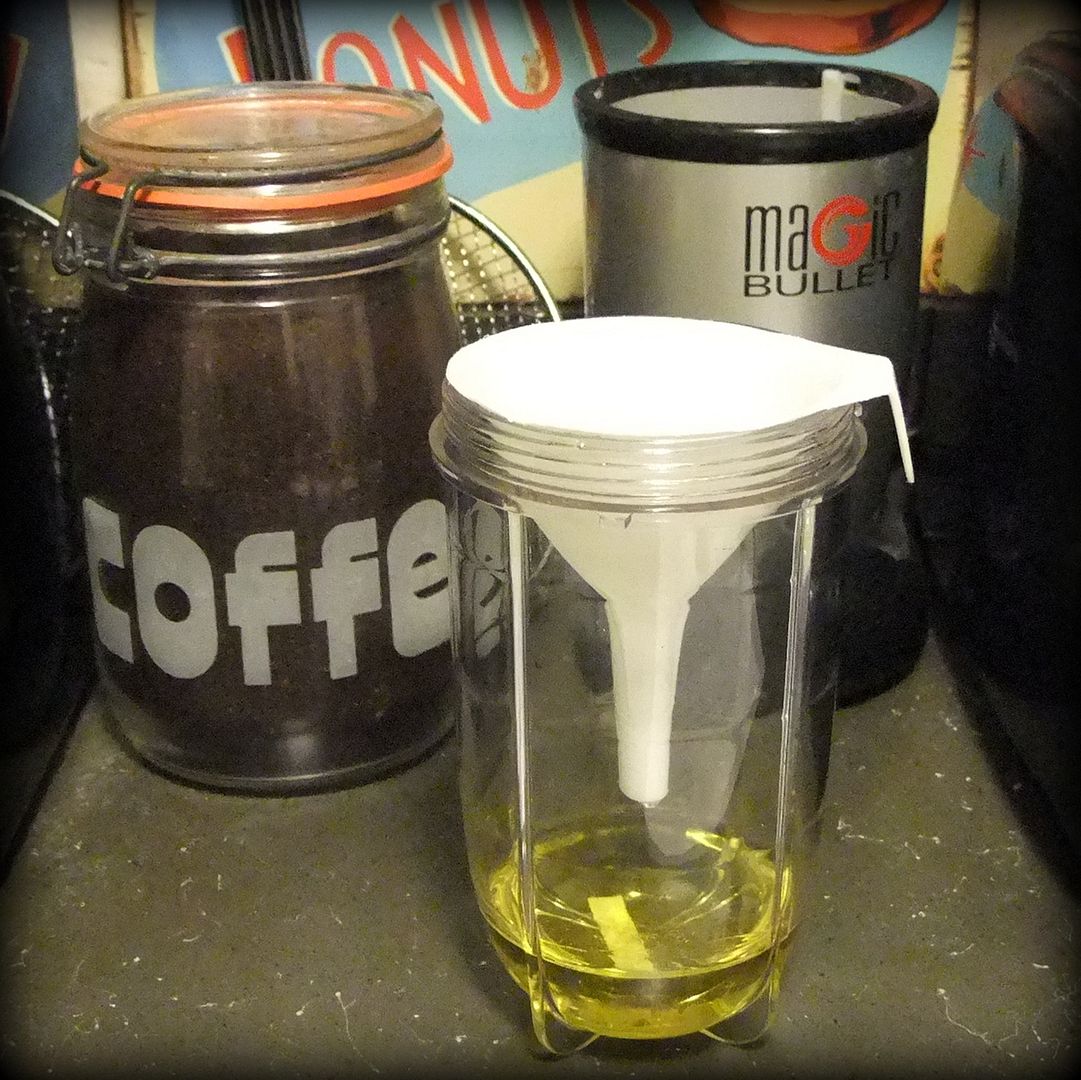 Let this mixture sit until it hardens. If you have little patience, like me, throw it in the fridge. You want it to harden a little, but not into a solid form. This is not super important, your lotion will be made regardless of what consistency you have. For the record, mine was the consistency of melting lip balm, and it turned out perfectly.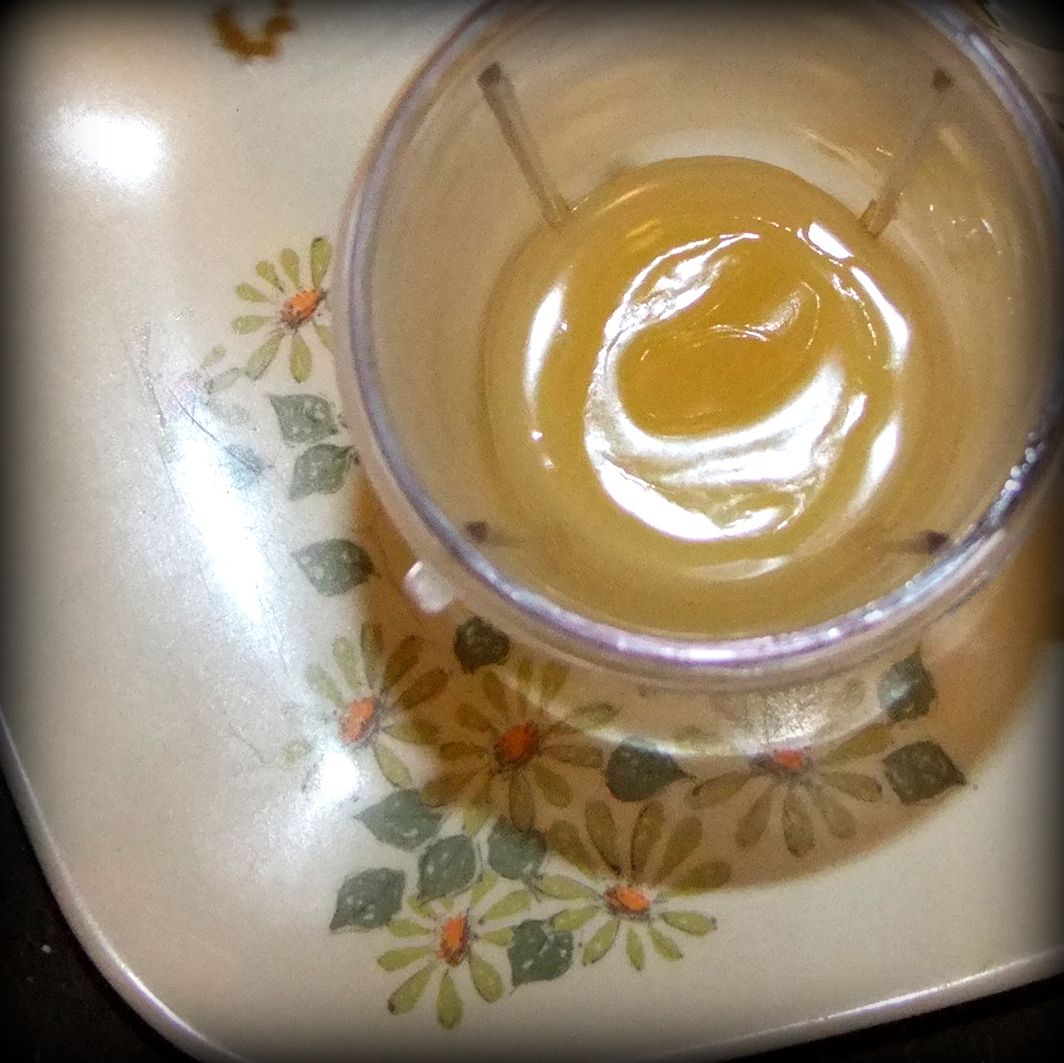 Add the Aloe Vera, Vitamin E Oil, Honey, and Lemon Essential Oil to the hardened oil mixture and blend together in the blender. If you don't have a blender, a whisk or spoon will do.


Now this is important – for some scientific reason beyond my knowledge, Bentonite Clay renders ineffective if it touches metal of any kind. So for the next steps, do not use any metal. Remove the mixture from the blender (unless you have some fancy non-metal blade) and put it into a non-metal bowl. I'm not quite sure what will happen if you use metal, but I'm pretty sure you will turn into stone or something equally as horrible. Add the Bentonite Clay and stir together. At this point you will think to yourself, is my face going to look grey when I slather this stuff on? Spoiler alert: It won't.

Then simply spoon your mixture into an empty container (NON-METAL!!!!) (MEDUSA!!!) and enjoy. No need to refrigerate, just keep in a cool, dark area, and use each night.
(Note, you should only use this at night as Lemon Essential Oil can cause sensitivity to the sun. If used during the day, chances are you will counteract any of the anti-aging characteristics by sunburning your face.
If you are curious, here are a few of the benefits of the ingredients:
~ Beeswax works as a protectant and skin softener. It also
offers anti-inflammatory, antibacterial and antiviral benefits.
~ Coconut Oil is pretty much a cure all. I seriously use it for everything and anything. But, if you want real facts, it's anti-bacterial, helps your skin retain moisture, and is said to have anti-aging qualities.
~ Almond Oil can reduce dark circles, remove impurities and dead skin cells, and reduce redness and inflammation on your skin.
~ Shea Butter is anti-inflammatory, stimulates collagen production, and helps protect, regenerate, and deeply moisturize skin.
~ Aloe Vera contains antioxidants that help improve skin's firmness and moisture. It has been known to reduce scarring and/or stretch marks on skin, and to treat acne.
~ Vitamin E Oil is used to treat brown spots or skin discoloration. It helps both smooth and prevent fine lines and wrinkles.
~ Lemon Essential Oil
is astringent and detoxifying in nature, and rejuvenates tired looking skin. It is also good for treating acne.
~ Honey is naturally soothing, moisturizing, and clarifying. It is ant-bacterial and full of antioxidants to help prevent skin from aging quickly.
~ Bentonite Clay is like Coconut Oil in that it can pretty much be used for anything. For your skin, it is extremely purifying and detoxifying.
The great thing about this lotion is that 1. it smells like a dream...like a lemon souffle, and 2., it works. It's not too oily, and the clay really makes your skin feel tighter (and younger). The oils aren't too greasy, and it all soaks into your skin nicely. When you wake up, you feel refreshed!
I've even got before and afters to prove it...
before
after two weeks use
All kidding aside, I really love this lotion!
xo,
megan bird