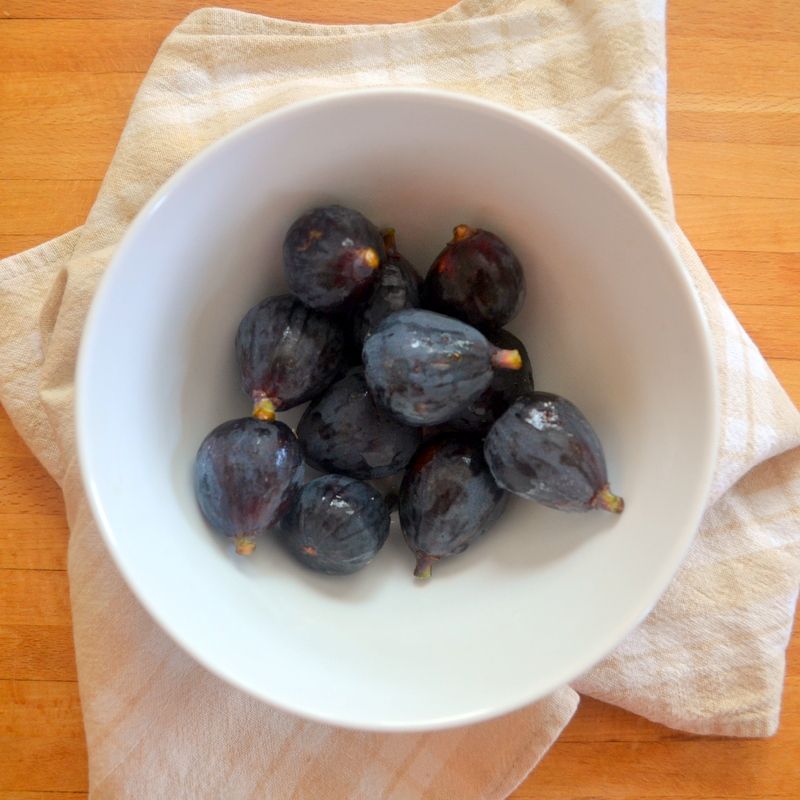 About eight years ago, Jim and I attended the wedding of two of our dearest friends. It was a small wedding set in the gorgeous backyard of an amazing New York City apartment. After the ceremony, the guests were invited into the apartment for hors d'oeuvres and drinks. The mothers of the bride and groom had made all of the food and it was an amazing spread. I fondly remember a simple and delicious fig and goat cheese dish. I may have eaten most of them and I may still bring them up almost every time we hang out with our friends. But, for some reason, I have never tried to recreate the dish. That is, until this week! The kids and I were at the co-op earlier in the week and Mimi talked me into buying figs because she liked how they looked and really wanted to try them. Since I always have goat cheese on hand, I decided now was the perfect time to try!
Ingredients:
Black Mission figs, halved (I used 11 figs)
1 1/2 tablespoons unsalted butter
3 tablespoons balsamic vinegar
3-4 tablespoons honey
3 ounces goat cheese
Sea salt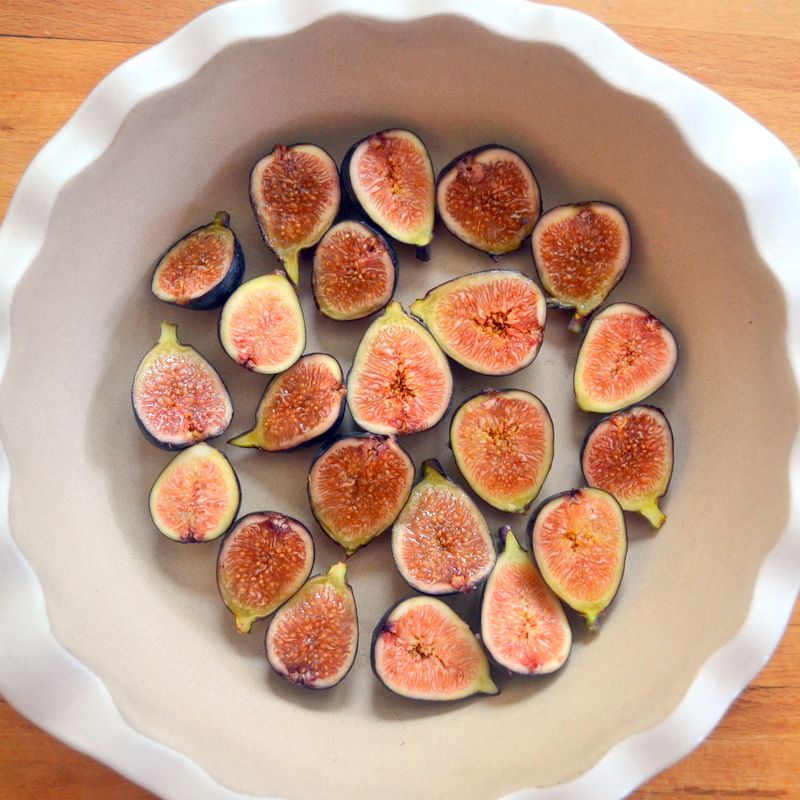 Instructions:
Preheat the oven to 400 degrees F. While the oven heats, melt the butter in a saucepan over medium heat. Add the balsamic, honey, and some salt and bring to a boil. Reduce heat and simmer until thickened, about 5 minutes.
Place the figs in a pie dish, cut side up. Watch out for grabby little hands!
Place about 1 tsp of goat cheese atop each fig half. Drizzle the syrup over the figs and roast in the oven for about 15 minutes.
Sprinkle with a bit more salt and serve!
Since I wasn't throwing or attending a fancy party of any sort, the kids and I just snacked on these all day. I will admit, these were not as good as the ones I ate that day at the wedding and I doubt any fig ever will be, but they were pretty dang tasty!
Do you like figs? Do you have a favorite fig recipe?

Have a great weekend!
xoxo, nora bird