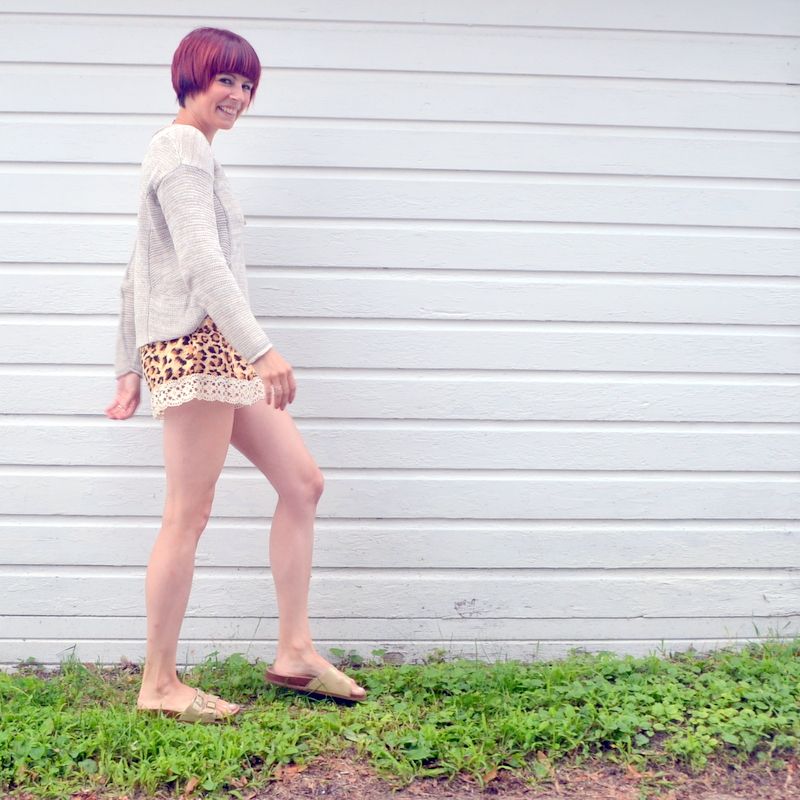 sweater~ b. (a resale shop)
necklaces~ Etsy (gift from Megan) and b. (a resale shop)
Lokah samastah sukhino bhavantu.
"May all living beings be happy and free, and may the thoughts, words, and actions of my own life contribute in some way to that happiness and to that freedom for all."
My friend, Becky, posted this Sanskrit mantra on her Facebook wall the other day and it completely resonated with me. I was overwhelmed with the feeling that this is exactly how I want to live. I want to be truly happy and I want to be free and I could do neither of these things if I am causing someone else's unhappiness or depriving someone else of their freedoms. I want my relationships to be mutually beneficial. I want to live in a world of positivity and love and kindness and peace. Hate dissolves in the company of love, so I am going to try and live with intention and grow my actions out of love and tenderness and humanity. She followed up the mantra with this question: "What if we all tried to out-kind each other?" I love this. I am so game. There is so much negativity and sadness and violence already in this world. Why try to compound it? It seems so simple, but, of course, I know it won't always be easy. Everyone has a bad day now and again. But I am going to do my best. Who's with me? Anyone else want to join in the out-kinding competition?
I hope you all have an awesome day.