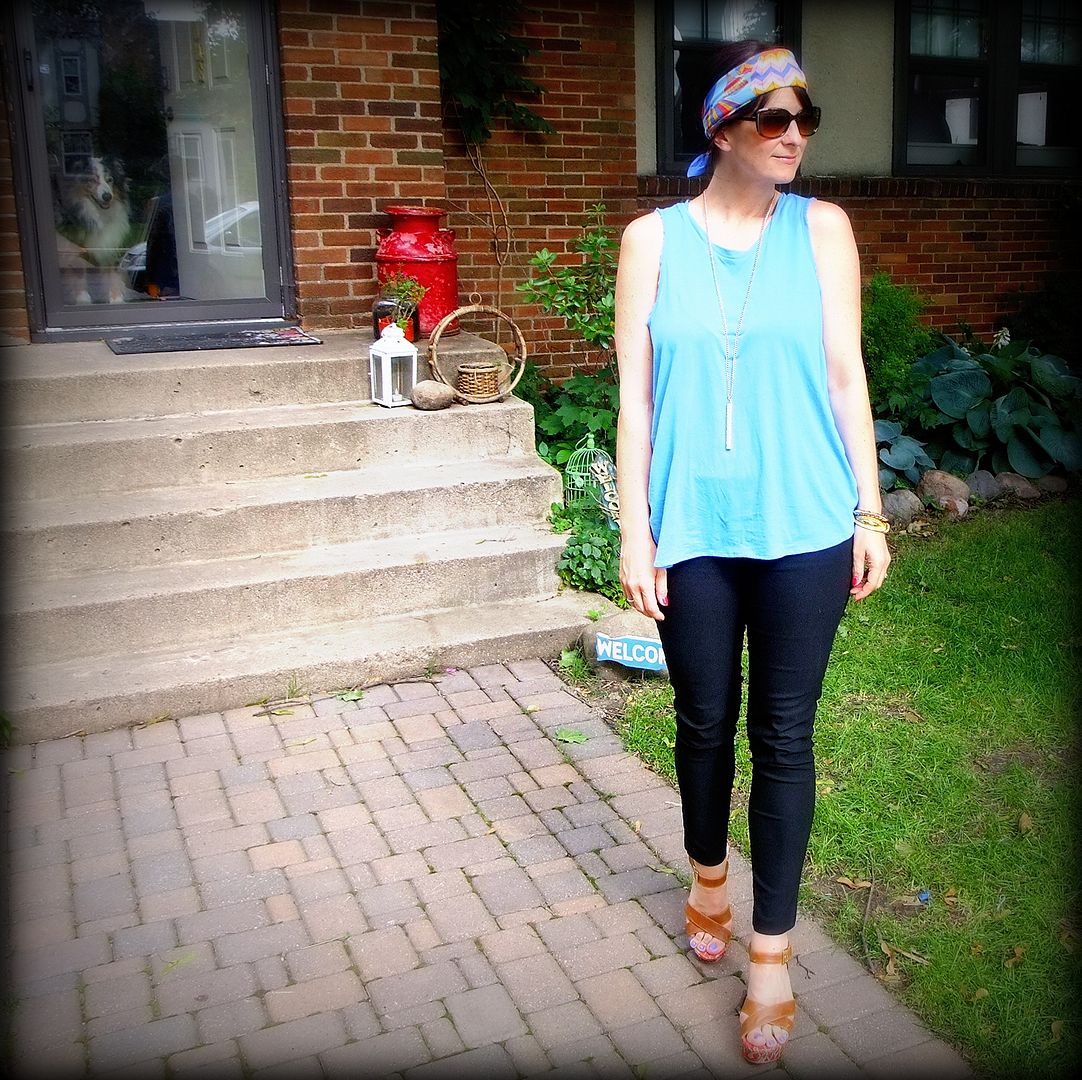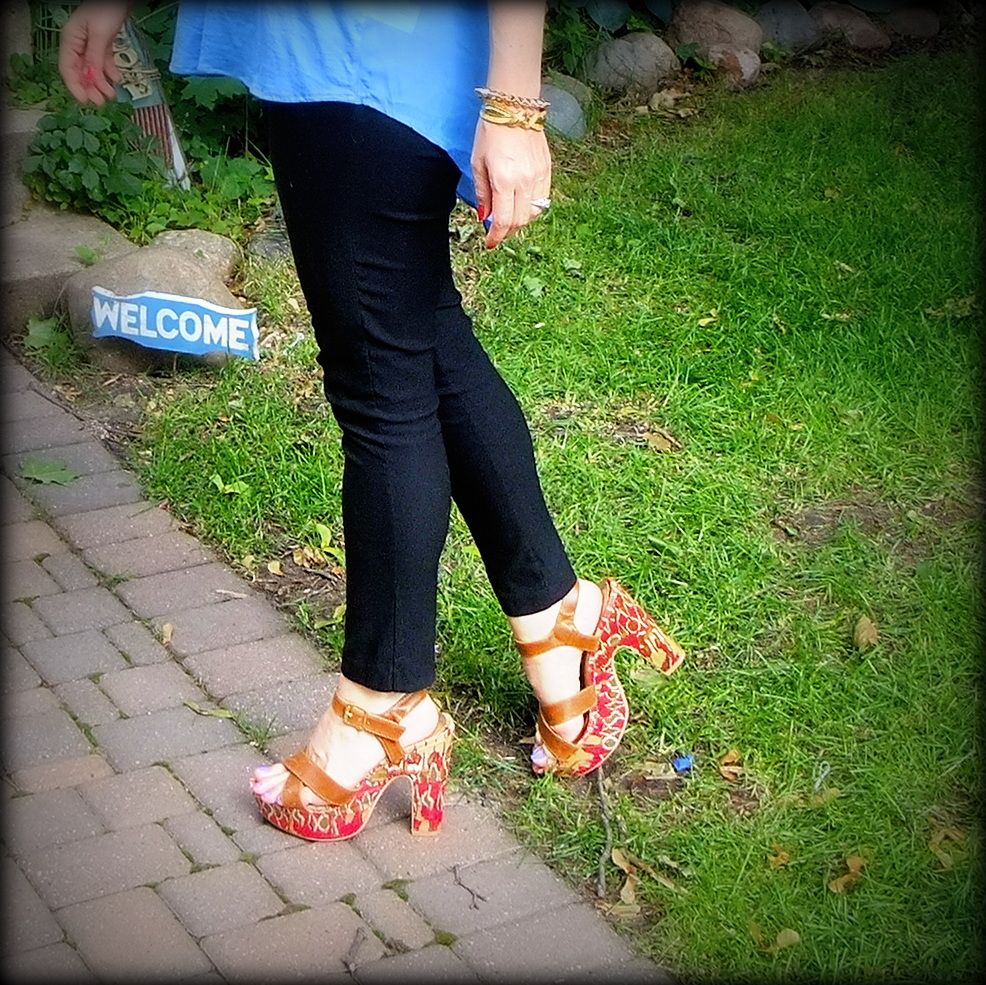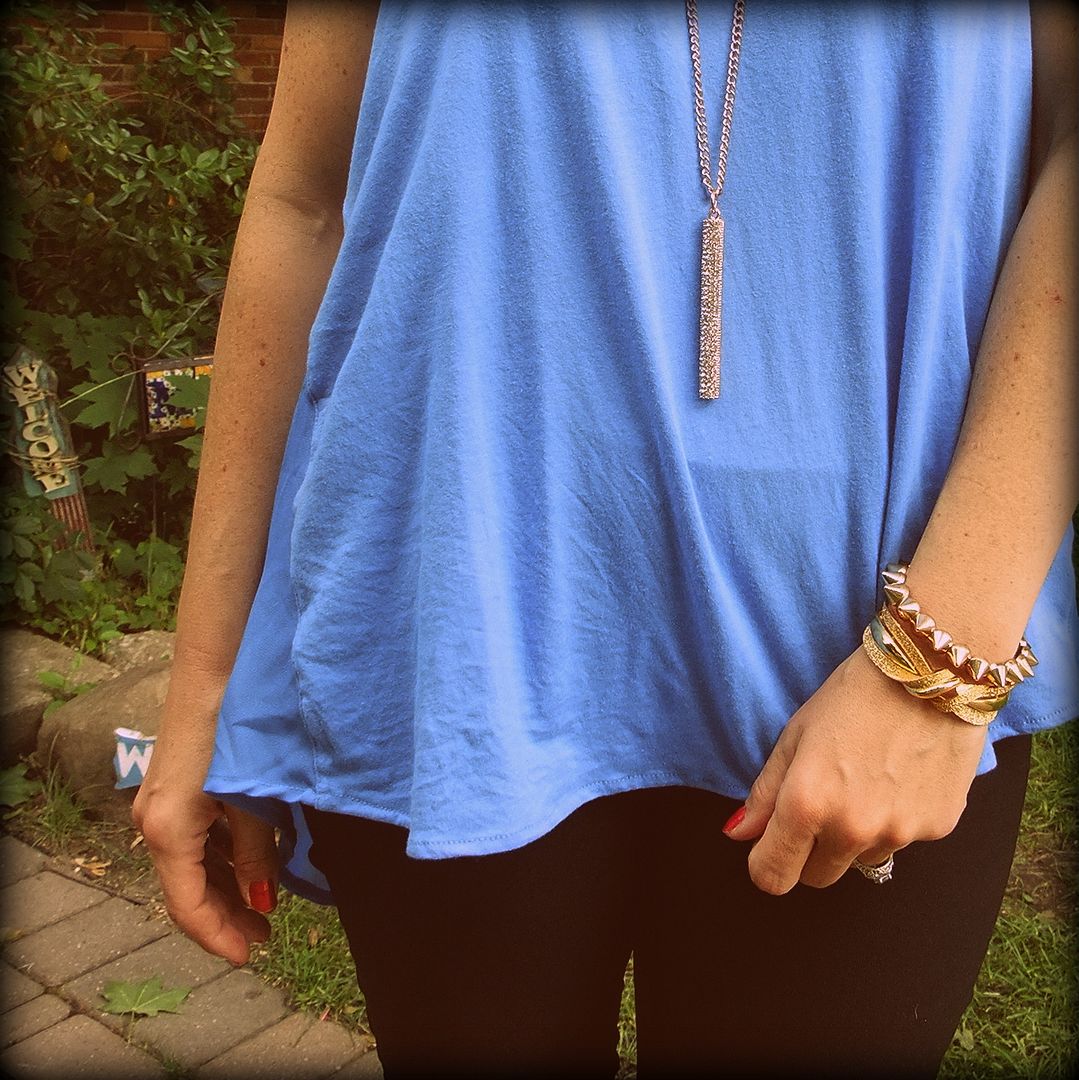 shirt ~ thrifted
pants ~ Forever 21
shoes ~ Mpls Blogger Sale
necklace ~ Clothes Mentor
bracelets ~ thrifted
Yesterday, Chris and I started a three-day vegan healthy eating kick. Some might call it a cleanse, but I'm not a fan of that term. I am a pretty healthy person and would like to think that my body is fairly toxin free (at least on week days) (wine isn't a toxin, right?), but who knows. Either way, I will be completely honest, the reason I am doing this is to kick start losing the 3-5 pounds I inexplicably gained and can't lose. I blame 40.
We started on Monday and it's a pretty good plan. You can eat, so I consider that a win. You can't eat cheese or drink wine, so there's that, but I won't complain about eating good salads and hearty soups for three days.
The part that got me was the snack. Mid morning and afternoon, I get to eat eight almonds. Eight. When someone says, "be healthy and have a handful of almonds for your snack", I think a literal handful, like almonds spilling out of your hand it's so full. I also imagine the almonds to be stuffed inside a chocolate and coconut candy bar, but that's another story. So when they said I could have eight almonds for a snack, I laughed and didn't think it would work. But so far I'm good. Then again, it's only day two.
xo,
megan bird
PS. I haven't had coffee since Sunday. Wish me luck!