the inspiration
megan bird
shirt, shoes, hat ~ thrifted
nora bird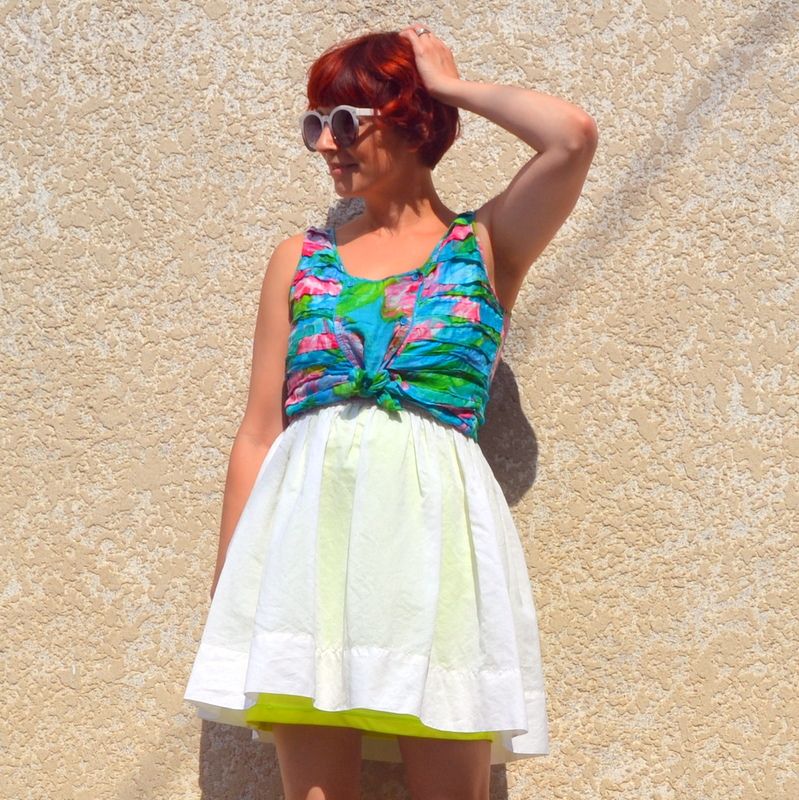 dress ~ Emily and James
shirt ~ vintage, thrifted
Last week, I posted
my 6th grade class picture
on Instagram. I showed it to my kids and asked them if they could pick out which one was me. Eva guessed correctly right away, but Henry did not. He picked a girl who looked pretty similar to me, though. However, he didn't stop there. He pointed to a little boy (top 3rd from the left if you opened the picture) (Eddie), and said, "That one is for sure Auntie Izzy!" In his defense, he knew this pic was very old, and Eddie does have similar eyes to my sister. However, the comparisons definitely stop there.
So I sent the picture to my sister, laughingly telling her that Henry thought she was the 3rd top from the right (meaning to type left), and she immediately texted back saying, "Well at least he didn't think I was 3rd from the left!" Oops.
She's a good sport, luckily, and also super gorgeous, so she never has to worry about ever looking like 6th grade Eddie (although Eddie was, and still is handsome).
xoxo,
megan bird