A long time ago I bought this screen (and maybe a few others) at a garage sale for $1. I didn't know what I'd use them for, but I assumed I would use them eventually. They have been sitting in our garage for over a year now, and I finally figured out what to do with one of them. (The others will wait patiently for me until figure it out.) (That's what garages are for.) I decided to finally get some wedding pictures displayed in our house by making this screen into a sort of wedding homage.
Here's what I thought I'd need to make it, but as I went along, I found new things to use, and realized some wouldn't work.
~ one large vintage screen
~ twine
~ decorative clothespins (didn't use)
~ three star-shaped table placeholders
~ my grandma's vintage hankie that was my something old at our wedding
~ another vintage hankie that we handed out as gifts at our wedding (we made sure to make it a tear inducing wedding)
~ vintage sheets and lace, torn, that we used to make the backdrop for our wedding
~ washi tape (didn't use)
~ four screw hooks and wire
~ feathers
~ decorative thumb tacks (not pictured)
~ decorative paper clips (not pictured)
~ safety pins (not pictured)
~ needle and thread (not pictured)
I started by screwing two hooks to each front side of the frame. I then tied some twine to each hook to use as the base to hang the pictures from.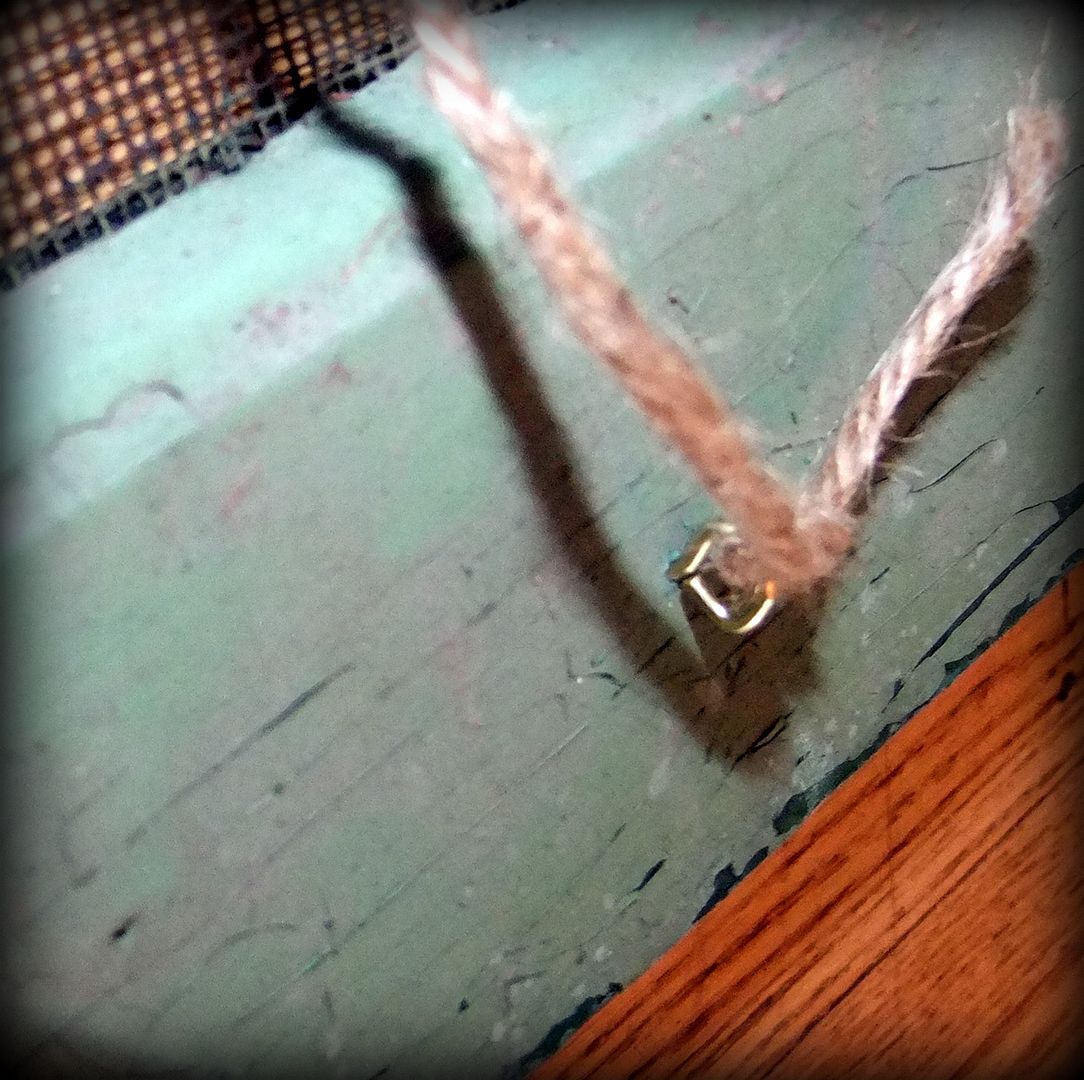 I then cut the sheet strips to fit the length of the screen and used decorative thumbtacks to stick them to the underside of the top of the screen.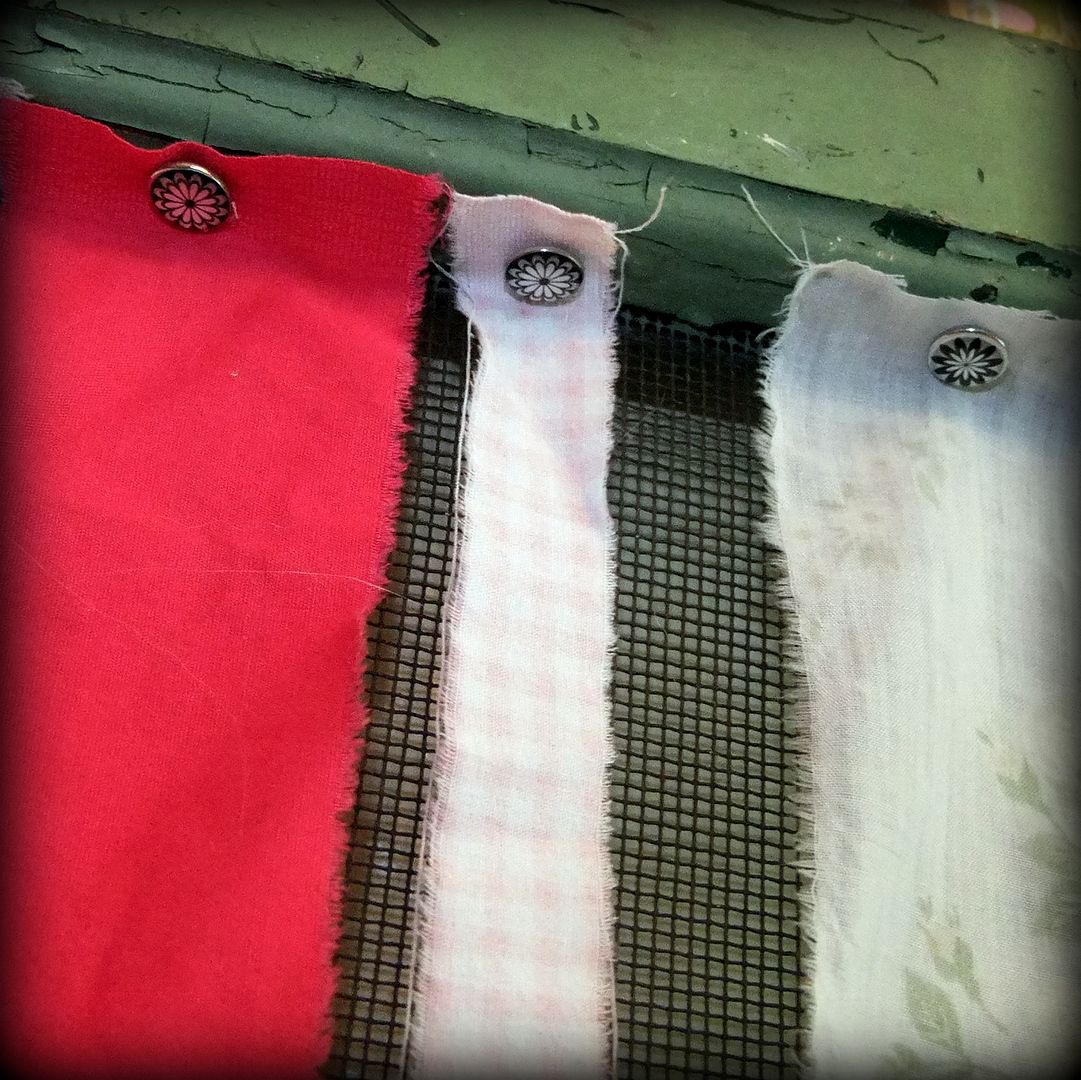 At this point, I thought I would be using the cute clothespins to hang the hankie and the pictures from the twine. When I tried, though, I realized they were too heavy, and kept turning upside down. I racked my brain on how to fix it, and came up with nothing. I pinned the hankie, because it was fabric, and I could easily hide the pins, and I actually "sewed" the feathers on by sticking a needle through the stem and tying it to the twine, but I couldn't figure out how to hang the pictures. If only I had some sort of decorative paper clip. Oh wait, I do....I remembered that Chris (Santa) put these in my stocking on Christmas, and I was waiting for the perfect time to use them (just like the screen). Well, this was the perfect time!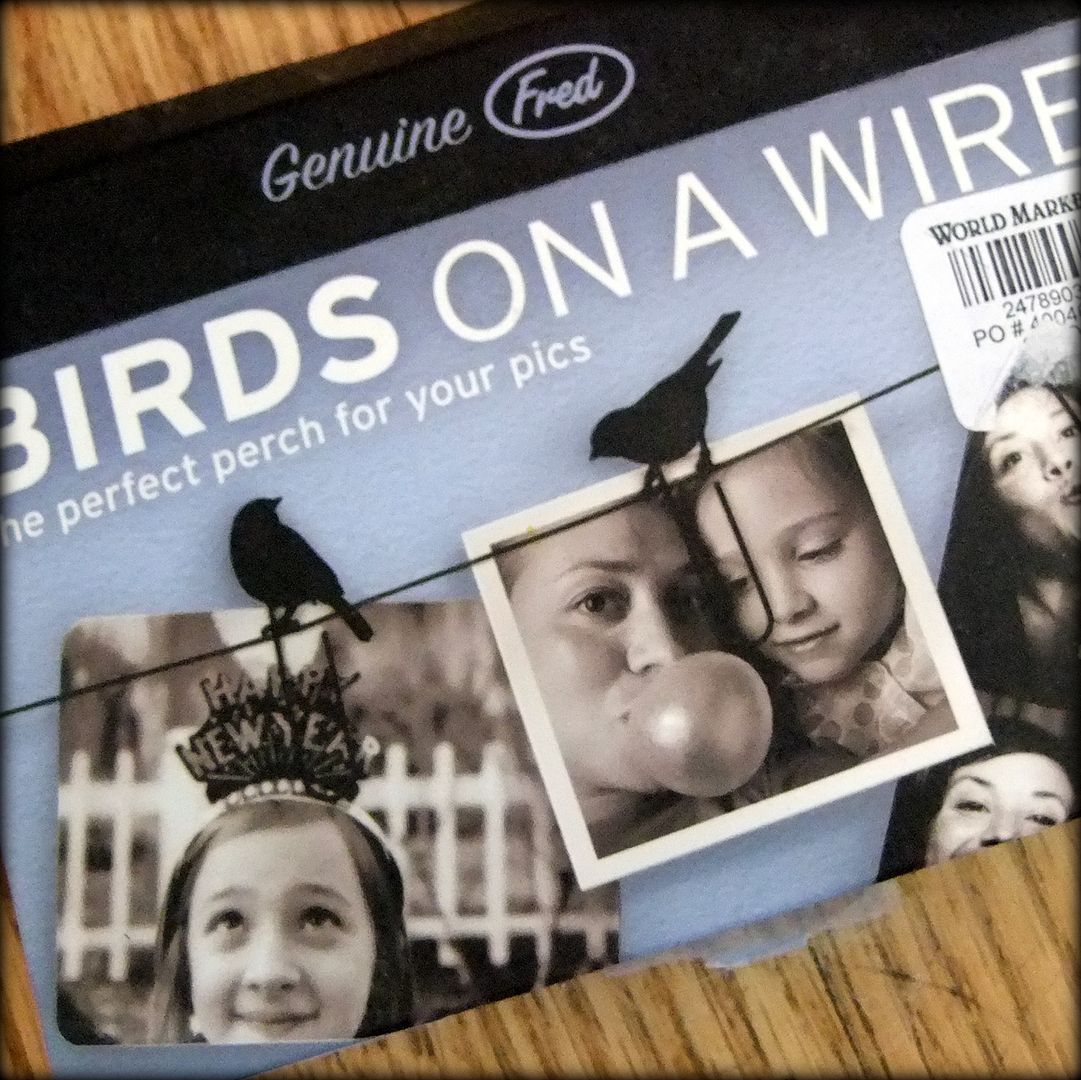 I hung the pictures with the cute little bird clips.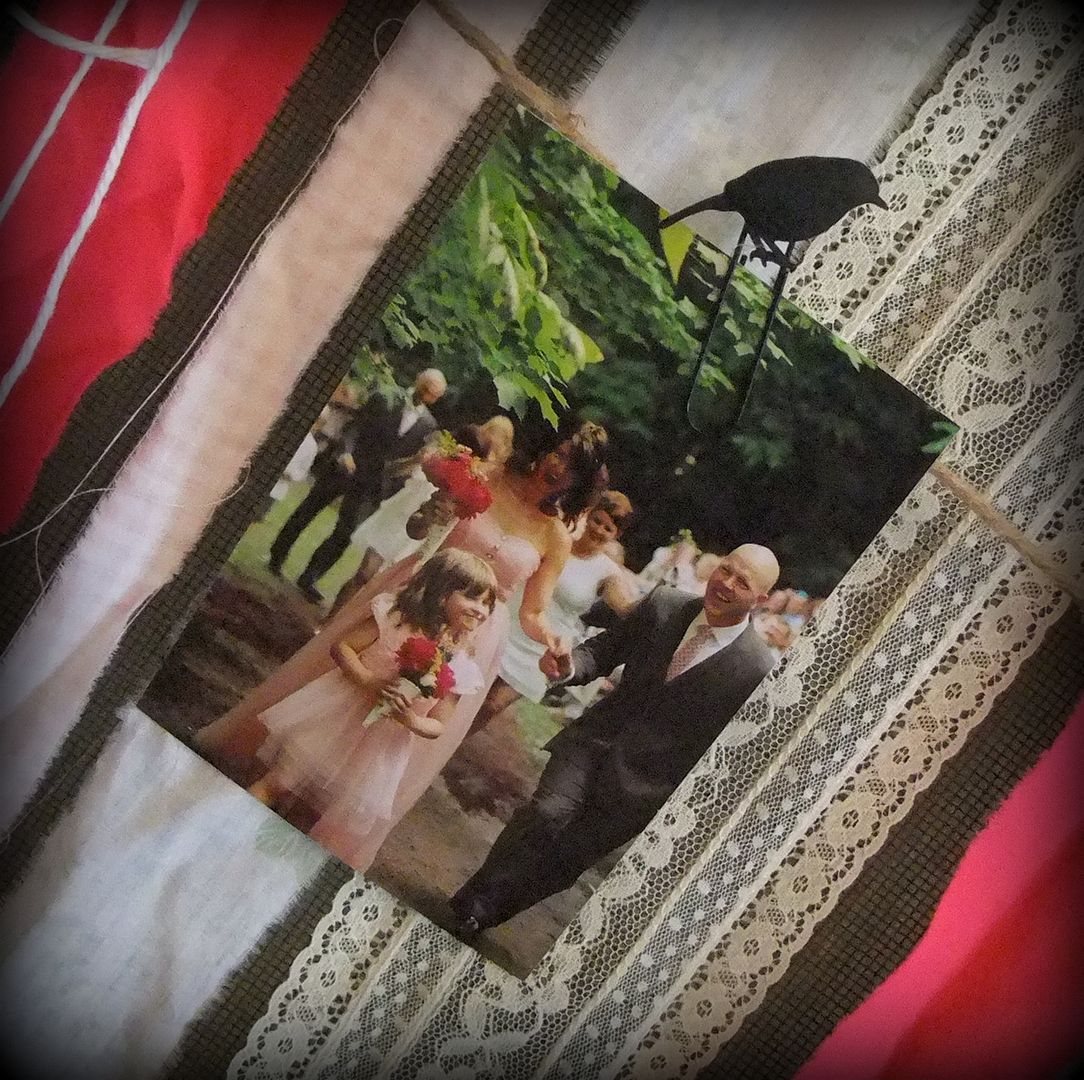 I then screwed two more hooks to the back of the screen and added the wire so that I could hang it. And here it is...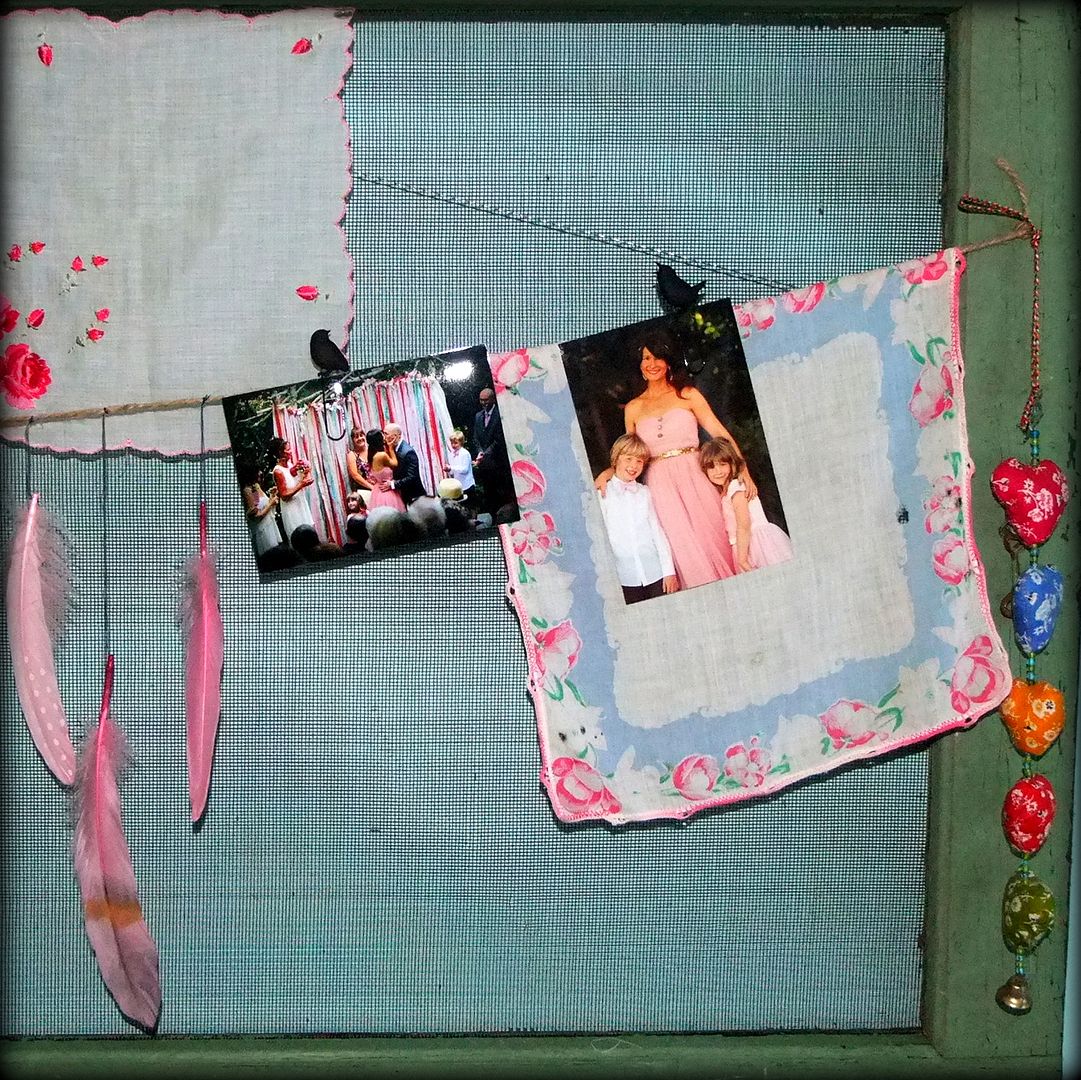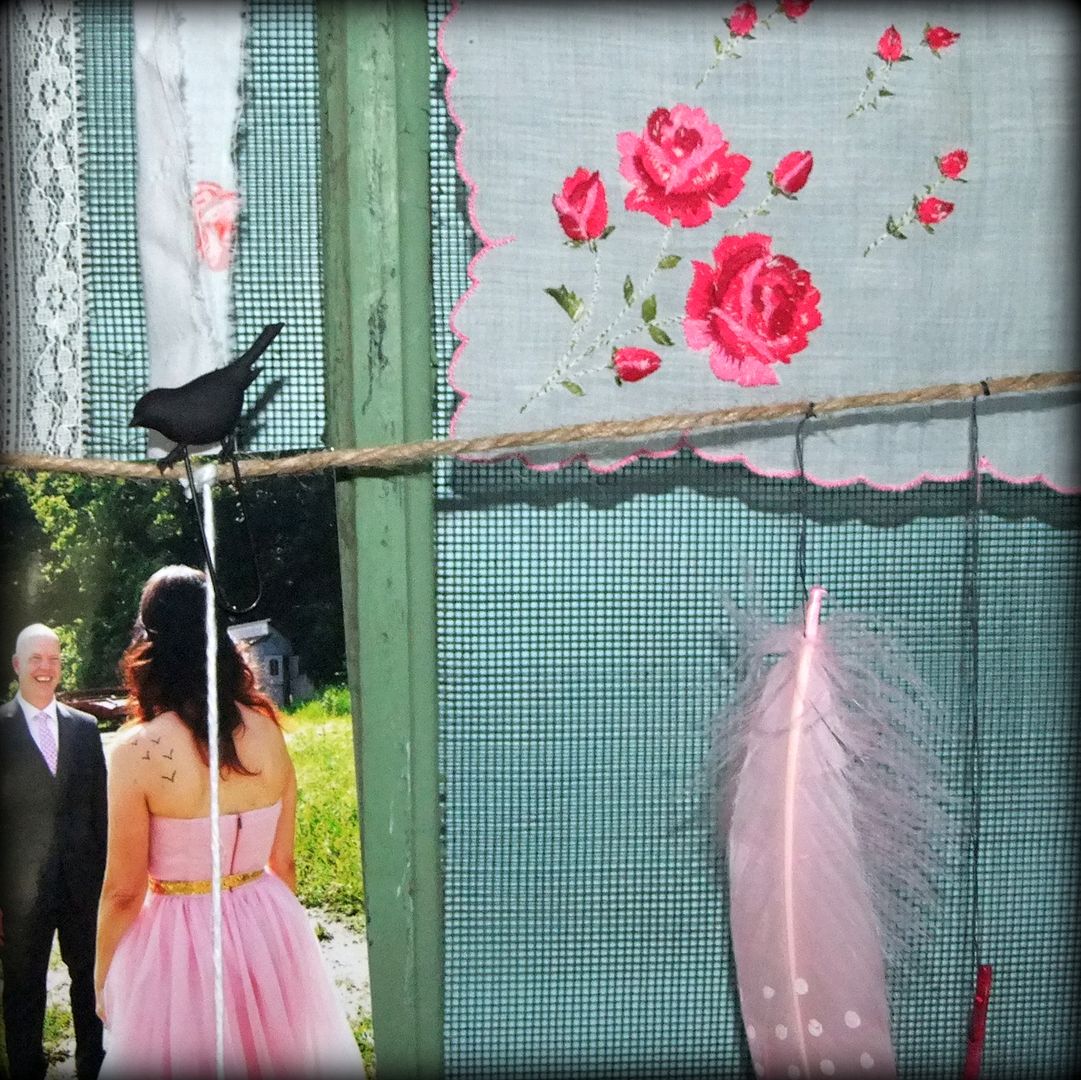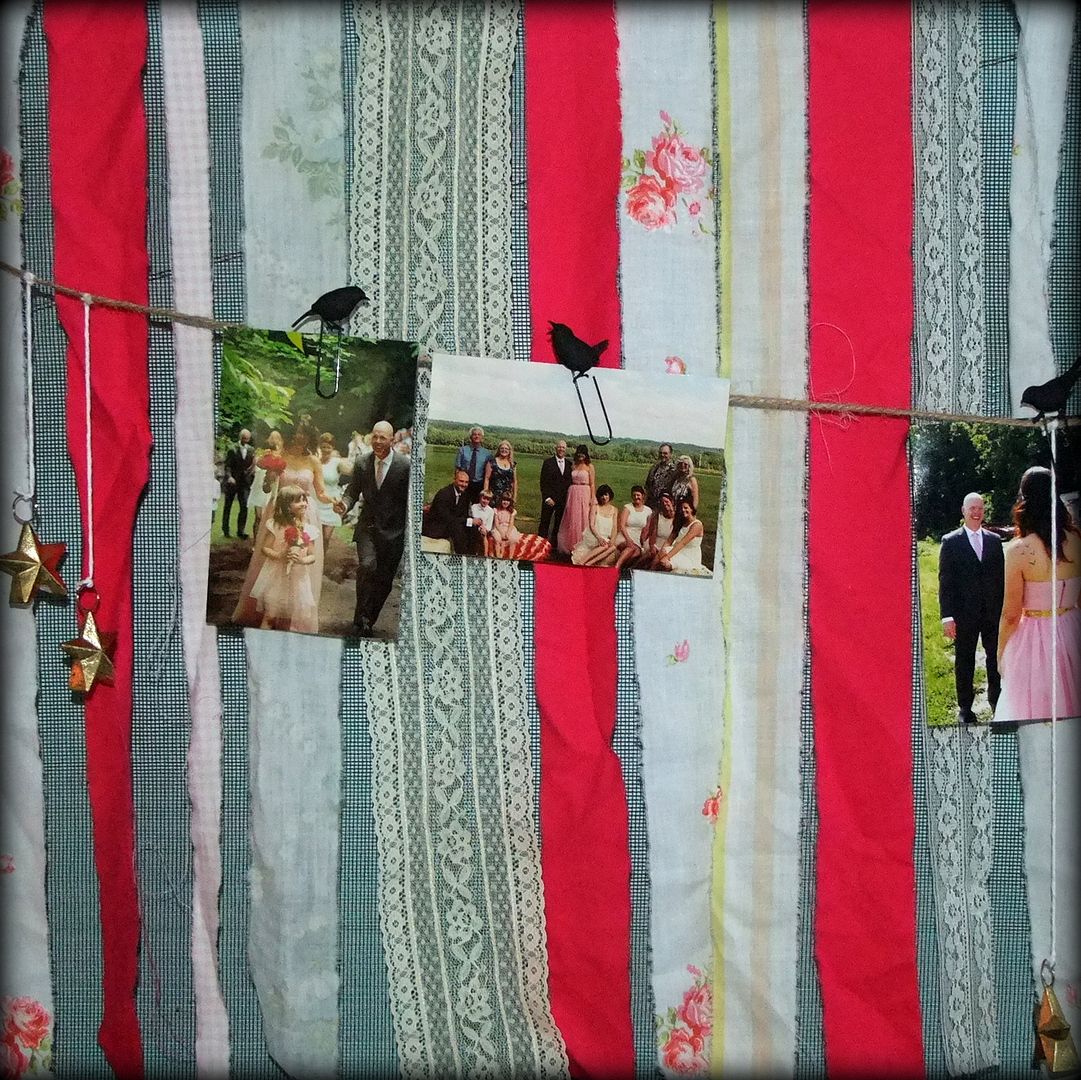 It's the perfect little homage to our wedding, and I love it!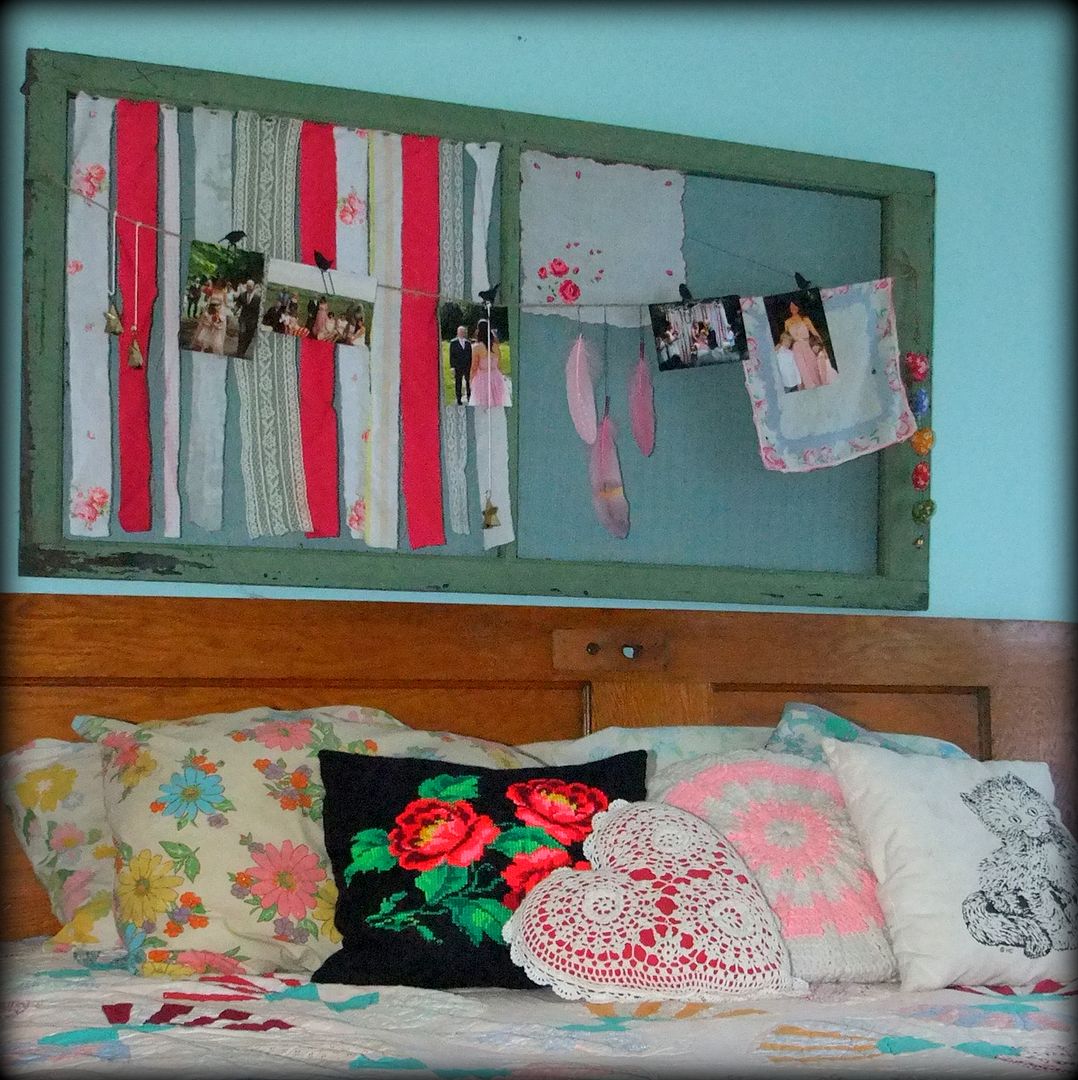 xo,
megan bird