On Friday, here in the states, we will be celebrating Independence Day. I have mentioned before that, in my house, we don't really decorate much for any holiday. Mostly because I am too lazy to haul everything out of storage, put everything up, and then take it all down again. But I love a good holiday wreath. I have one for most holidays and seasons. They are the perfect lazy person decor! And since we didn't have a 4th of July wreath yet, I decided to make one. I checked out
Pinterest
for some ideas and saw a few photos of some simple, yarn-wrapped wreaths. And, since I like simple DIYs, I went with it.
Here's what you'll need:
~ Foam wreath
~ Red, white, and blue yarn
~ Stars (I used pre-made felt stickers, but you could make your own from paper or fabric if you aren't as lazy as I.)
~ Wood letter (optional)
~ Acrylic paint pens (also optional)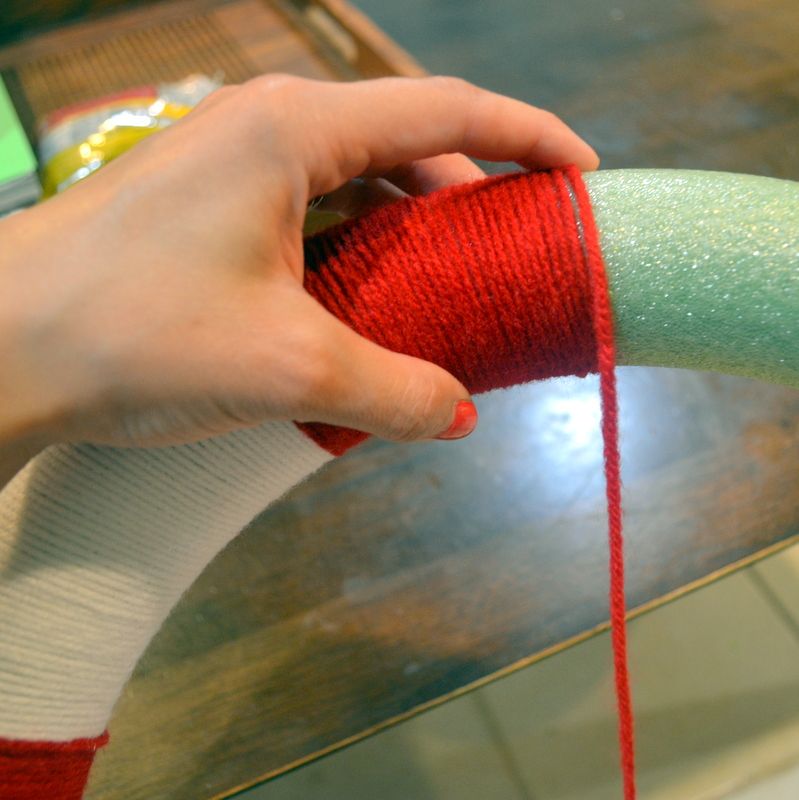 I started by wrapping about 3/4 of the wreath is alternating red and white stripes, hot gluing along the way to keep everything in place. The final 1/4 I wrapped in navy blue yarn. I just eyeballed the sections so they were generally the same size, but you could definitely measure! Once the wreath was wrapped, I added the felt stars to the navy blue section. They were stickers, but I added some hot glue as well to make sure they stayed put.
I also decided to paint a wooden 'B' (my last initial) with red, white, and blue acrylic paint pens (I love those things!) and hot glue that on there, as well. I kind of don't love that added touch, but it's glued on there now and it's not coming off, so I'll just deal with it.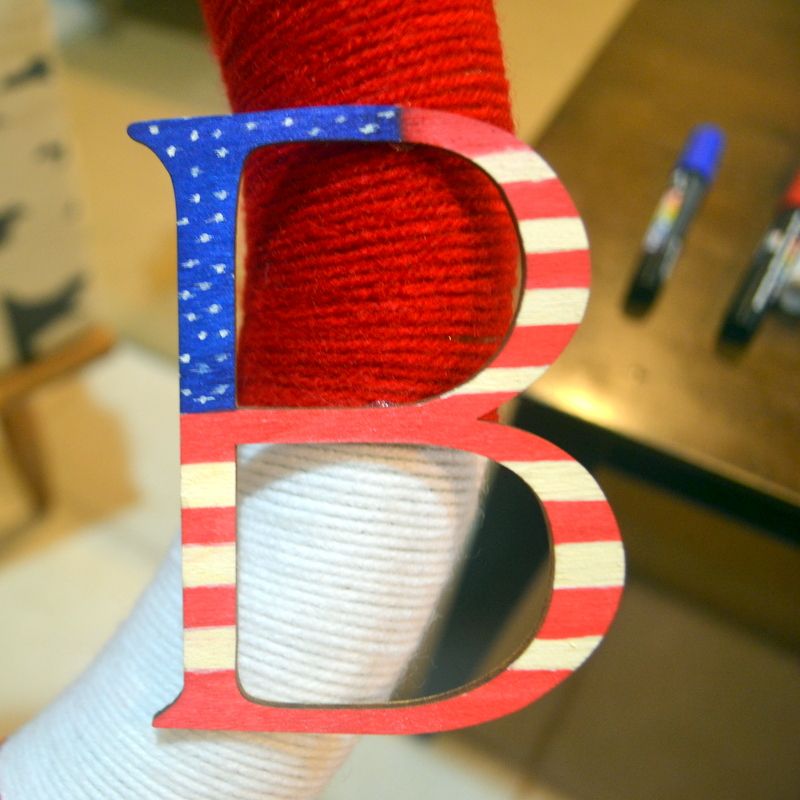 Then, I simply hung it on the front door, as one usually does with a wreath.
And there you have it! The easiest 4th of July wreath ever!
xoxo, nora bird