Recently, I have been really interested in essential oils and their many uses and benefits. Essential oils are natural and safe and have been used for hundreds of years for medicinal and cosmetic purposes. I have been reading
this book
, and it is a really excellent source for beginners to essential oils and aromatherapy. It is extremely informative, comprehensive, and easy to read. On the last few pages, there are tons of super easy recipes for all sorts of things, from aromatherapy, to cosmetics, to products for your home and garden. I have been wanting to make my own cleaners and detergents for my home, so I started with a super easy recipe for a deodorizing kitchen and bathroom cleaner. It uses lavender, lemon, and tea tree oils, which are all antibacterial and will keep your kitchen and bathroom clean, sanitary, and smelling great!
Ingredients:
5 drops lavender oil
5 drops lemon oil
5 drops tea tree oil
1/4 ounce liquid castile soap
18 ounces distilled water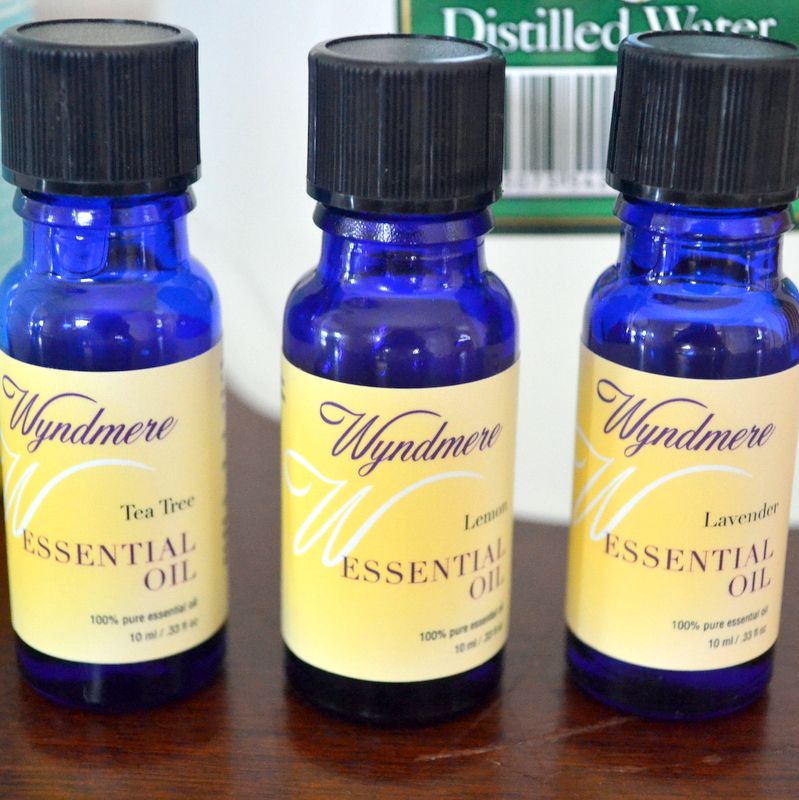 Simply blend the oils and combine them with the soap. Use a funnel to pour the mixture into a 22 oz spray bottle. Add water and swirl to blend. Use the mixture to clean your sinks and toilets. Like this: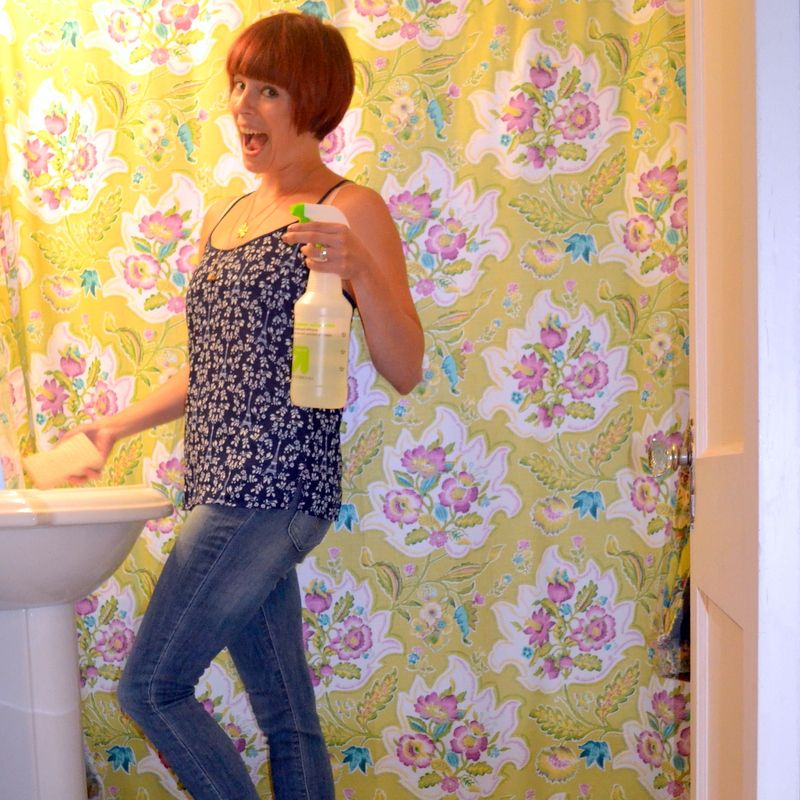 See how happy I am? And Jim only looked at me like I was a little bit crazy when I asked him to take a photo of me cleaning the bathroom. What a guy!
Honestly, though, this is a great cleaner without all the harsh chemicals of some store bought brands. Plus, it spells great! I will definitely be experimenting more with essential oils and trying many more of the recipes in the book and I will be sure to share the good ones here!
xoxo, nora bird