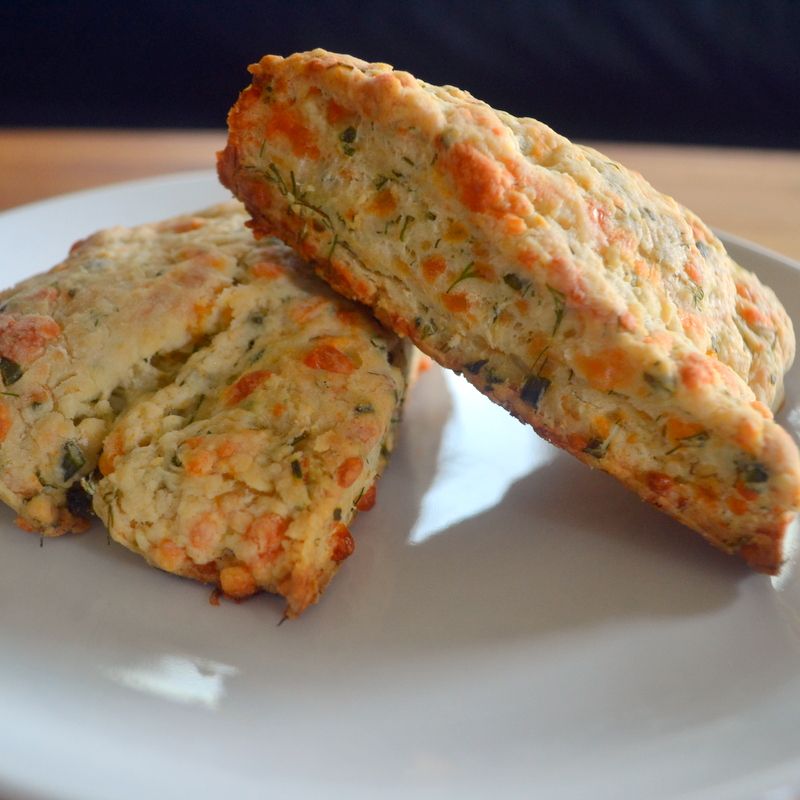 Every week there is something in our CSA box that makes me think, "Hmmmm. What ever will I make with this?" This week that something was...
...dill!
I know there are plenty of things to make with dill. Last weekend I made a creamy dill dip to serve with fresh veggies. I wanted to try something a bit different this week, so I went with a cheese scone with dill and chives.
Here's what you'll need:
~ 2 cups flour
~ 2 tsp dry mustard
~ 1 tsp baking powder
~ 1/2 tsp salt
~ 1/2 cup (one stick) unsalted butter, cold and cut into small pieces
~ 1 cup cheddar jack cheese
~ 1/4 cup parmesan cheese
~ 1/4 cup chives, chopped
~ 1/4 cup dill, chopped
~ 1/2 cup milk (I used 2%)
Instructions:
~ Preheat the oven to 400 degrees F.
~Combine the flour, mustard, baking powder, and salt in a large bowl.
~ Mix butter into the flour mixture. I find that using your fingers is best, but you could also use a fork.
~ Stir in the cheeses, dill, and chives.
~ Add the milk and knead until combined.
~ Place the dough on a floured cutting board and flatten into a disk, about an inch thick.
~ Cut dough into 8 triangles, much like you would cut a pizza.
~ Place scones onto a baking sheet and bake for 20 minutes, until golden.
~ Eat and enjoy!
These scones are absolutely delicious straight out of the oven!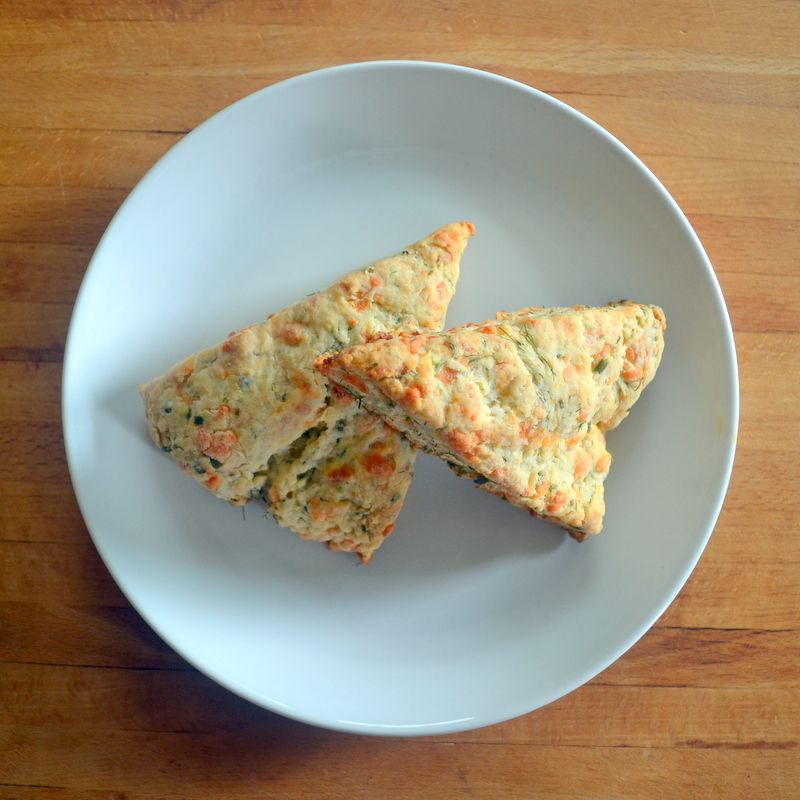 I still have a ton of dill left to use! Do you have any favorite dill recipes?
xoxo, nora bird