I love pesto. Luckily for me, we got a ton of basil in our CSA box last week and I used most of it to make a big batch of pesto. Traditionally, pesto is made with pine nuts, but I almost never have those on hand. My favorite alternative is to use walnuts, which I always keep stocked in the pantry.
Ingredients:
2 cups fresh basil leaves
2 cloves garlic, chopped
1/2 cup parmesan
1/3 cup walnuts
salt and pepper to taste
2/3 cup extra virgin olive oil
Note:
I used my Vitamix blender to make this, but a food processor with a steel blade would work just as well.
Instructions:
Place the walnuts and garlic in the blender or food processor and process until coarsely chopped. Add in the basil, salt, and pepper and blend until you have a paste-like mixture. While the blender or processor is still running, slowly add in the olive oil. Once the pesto is thoroughly blended, add the parmesan and process for about one more minute. Use immediately or store in an airtight container in the fridge for about one week.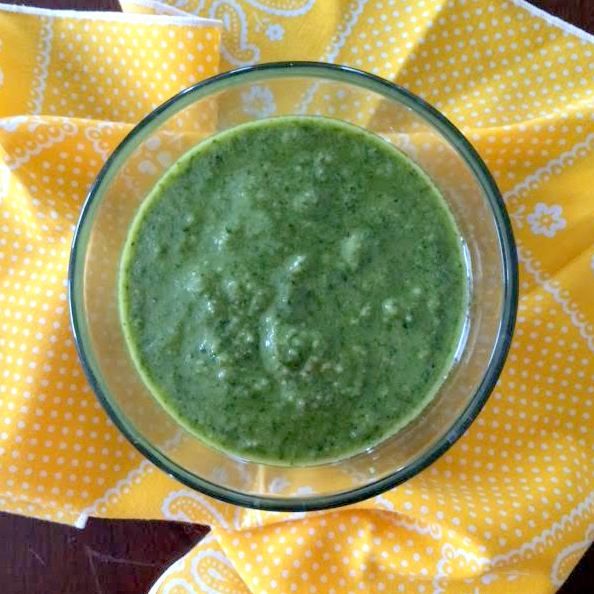 This made enough pesto for a few meals. I made a pasta, of course, with some sauteed summer squash, tomatoes, and cannellini beans and a few heaping tablespoons of the pesto. The next morning, I made scrambled eggs with a big dollop of pesto and some goat cheese (my personal favorite). For lunch one day, I mixed up the pesto with a bit of mayo and made a delicious sandwich spread. There are so many options and this is such a simple recipe, perfect for any summertime meal! I hope you enjoy!
xoxo, nora bird