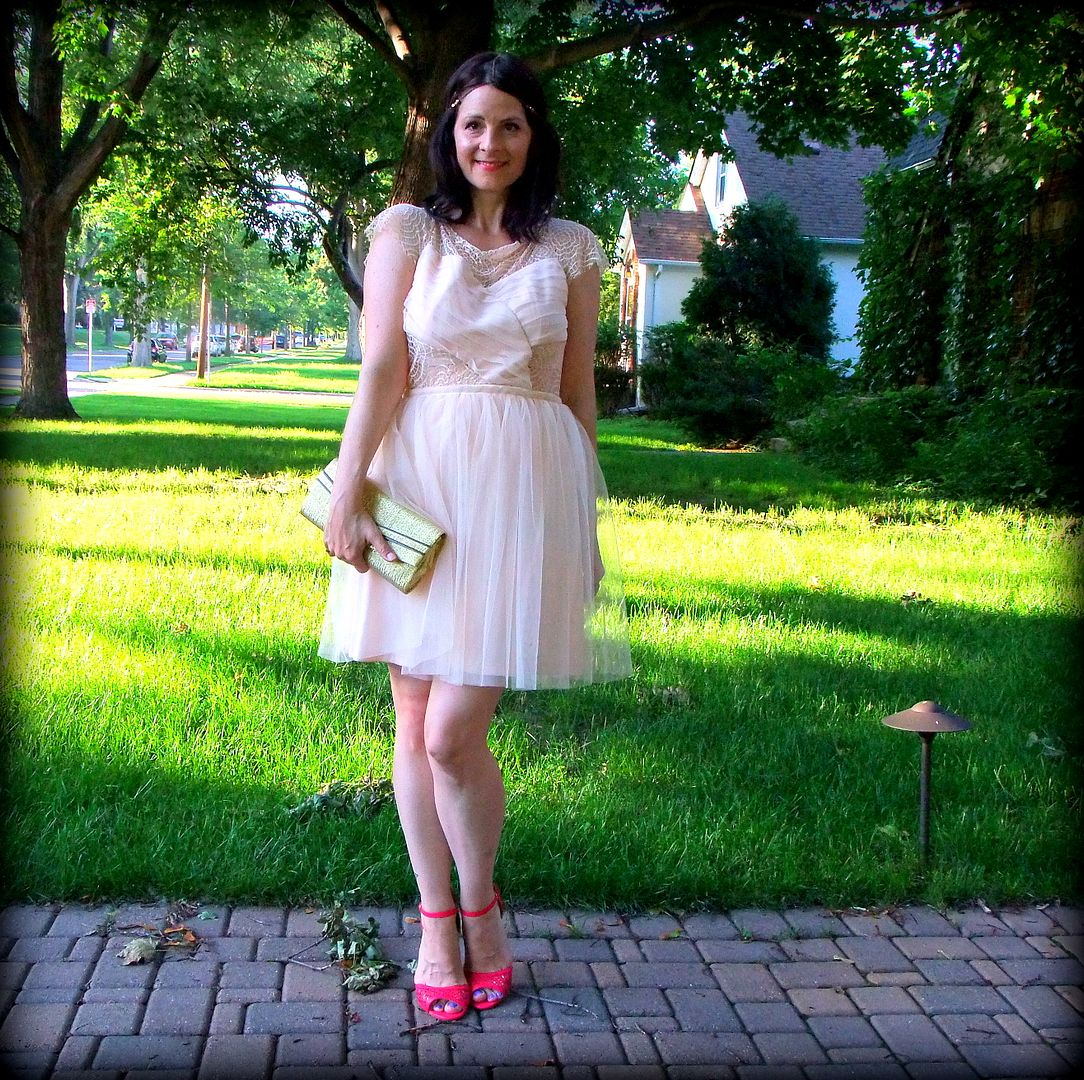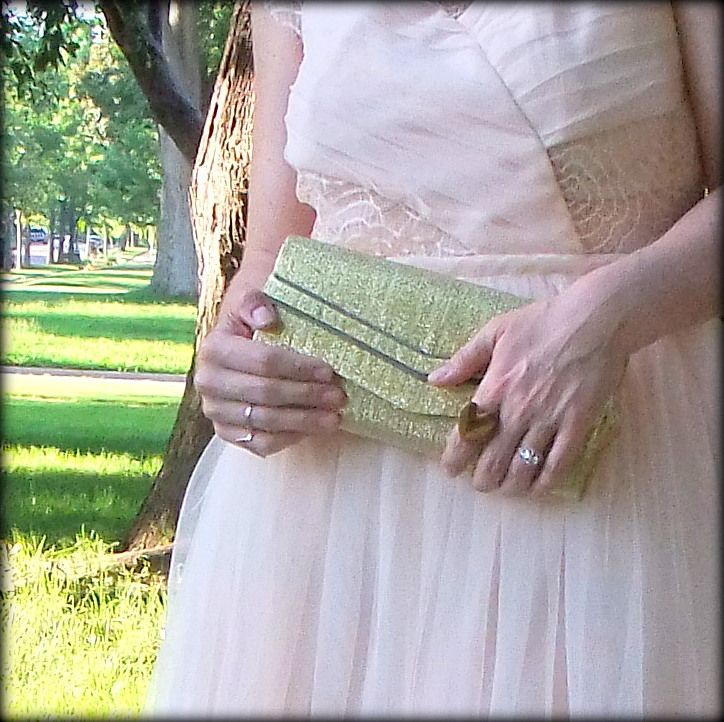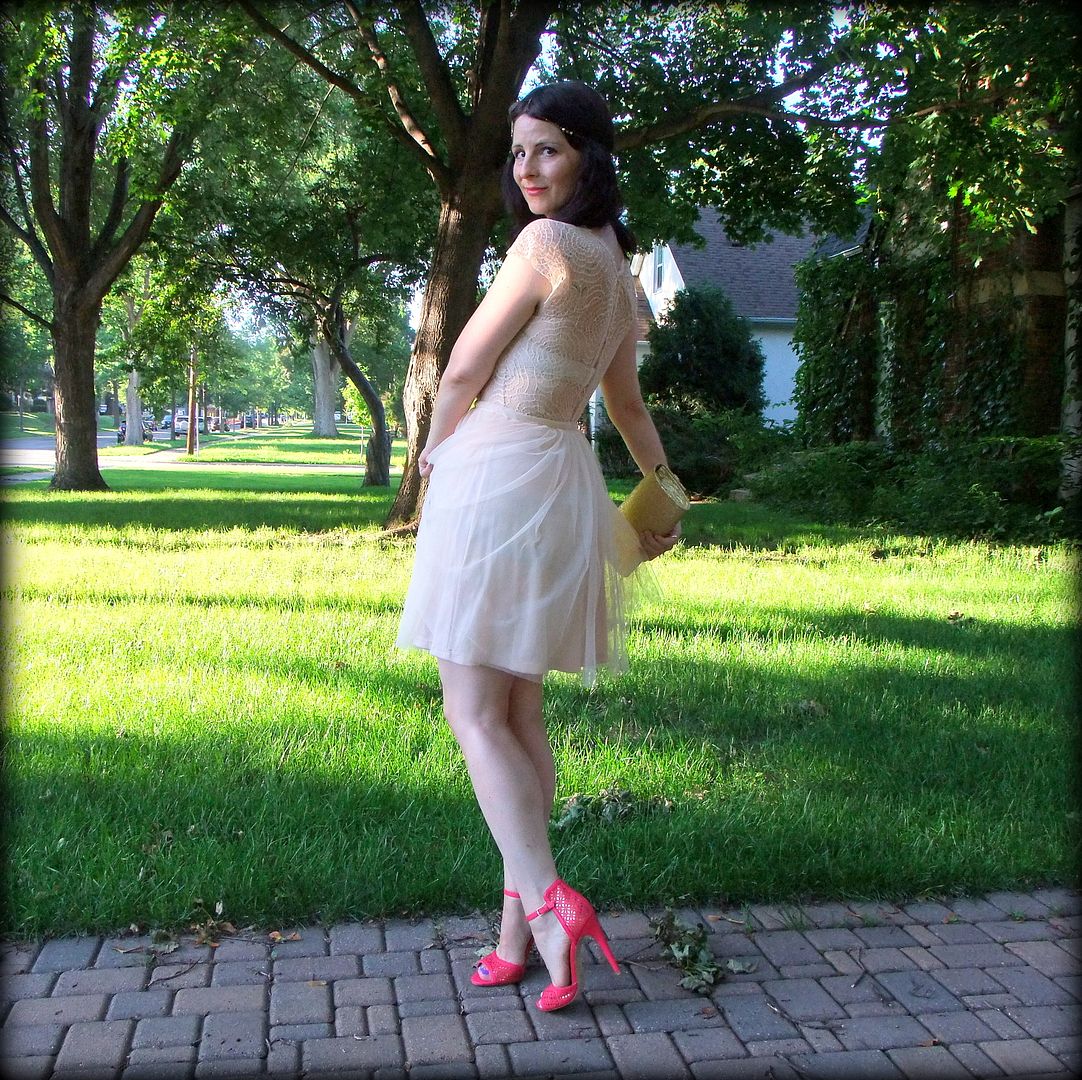 (this is the face Chris makes after my 5th attempt at taking a cute selfie. I went with it and posted it on Facebook anyway.)
dress ~ Asos via b. (a resale shop)
rings ~ Forever 21 and vintage, thrifted
clutch ~ vintage, thrifted
Chris and I went to a pretty fancy restaurant for our anniversary last weekend. I can be fancy like the rest of them, but that doesn't mean that I won't feel a little out of place when trying to pick a wine that won't make me look cheap, but also won't require me to take out a second mortgage on the house. We ordered a five-course tasting meal, and every single bite was delicious. And by every single bite, I mean all 10 of them...because a tasting menu is called a tasting menu for a reason.
My favorite bite was the amuse bouche. The waitress told me is was "beets done so many different ways" which means a beet, stuffed with a beet, topped with a thinly sliced fried beet, and drizzled with some beet foam. Because also, a tasting menu isn't complete without some sort of foam.
The worst part about eating at a fancy restaurant is that it's so fancy, Instagramming your food is frowned upon. So sadly I have no pictures, but trust me, it was delicious, and very, very pretty.
xo,
megan bird