I hate to admit this, but I don't mind one bit being woken up by my kids in the middle of the night. Sleep takes all the naughtiness out of kids; it's impossible to be mad at them between the hours of 8:00 pm and 6:00 am for anything they did during the day. (Anything after that is up for debate.) I am a light sleeper (aren't most moms), so I normally hear anything that goes on while we sleep – bathroom breaks and bloody noses will always wake me up for at least a few minutes.
Nightmares take a little longer. I always know when a nightmare has occurred because I hear the frantic little footsteps across the wood floors. After all, the kids can't let that monster reach out from under the bed and grab their ankles (I will admit, the thought of this has made me run a little faster some nights, too). So when I hear the pitter patter of their feet, I move over a little and open the covers for them.
Once they are tucked safely in my arms, our nightmare game begins. It always starts with, "Mama, I had a bad dream." And I always reply, "OK, tell me all about it. What happened in your dream?" Sometimes the act of talking it out can calm them a little. Once they finish telling me about it, we always finish the story.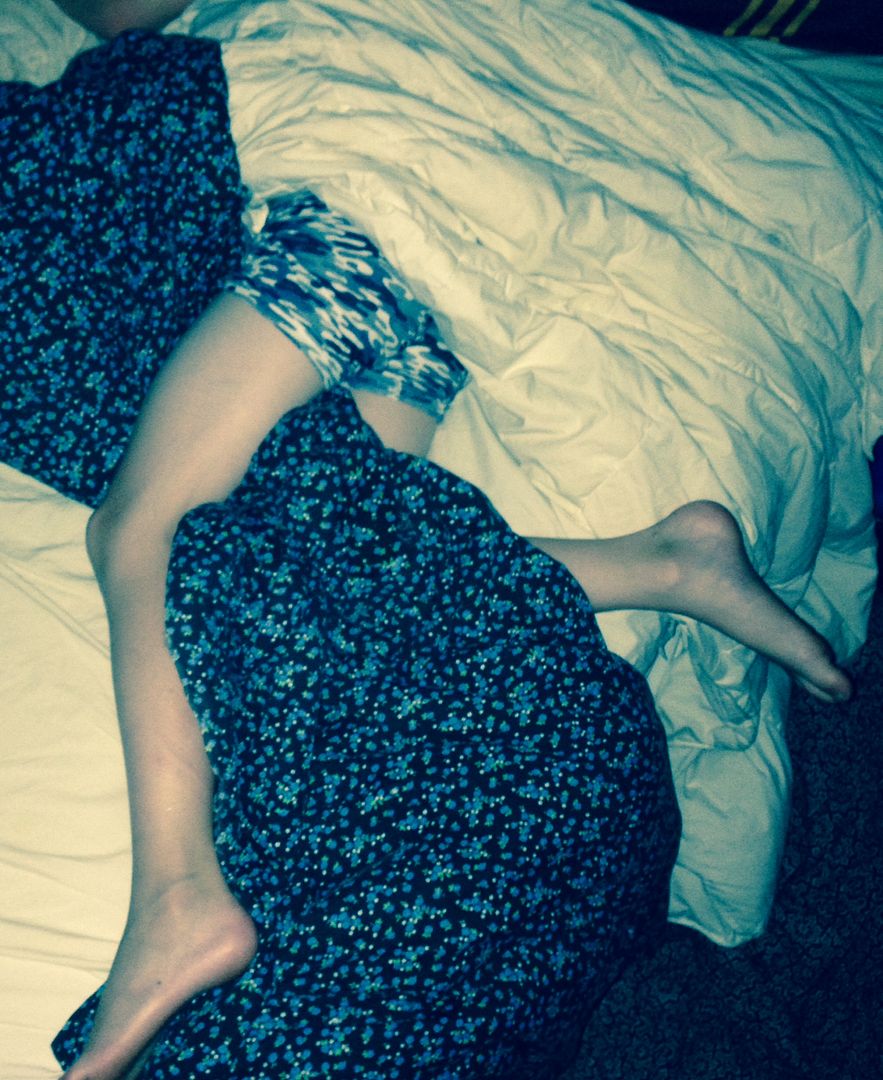 So if Henry has a dream that his Star Wars figures came to life and were chasing him, we end it with them throwing him a birthday party, complete with a Chewbacca dunk tank and Luke Skywalker cutting the cake with his lightsaber.

Or when Eva dreams that spiders are crawling all over her bed, we end it with the spiders turning into 100 pegasus (pegasi??) and she takes one for a little spin through the sky, only to land at Henry's birthday party where she, of course, dunks Chewy on the first try.

It works every time. We finish the dream, I snuggle with them for a few more minutes, then we turn the hall light on full blast and they go back to bed, hopefully dreaming of flying horses and good always beating out evil.

And I'll tell you this...it works for adults as well. My scary monster is easily replaced with Johnny Depp, who of course has no intention of hurting me. Ever.