the inspiration
megan bird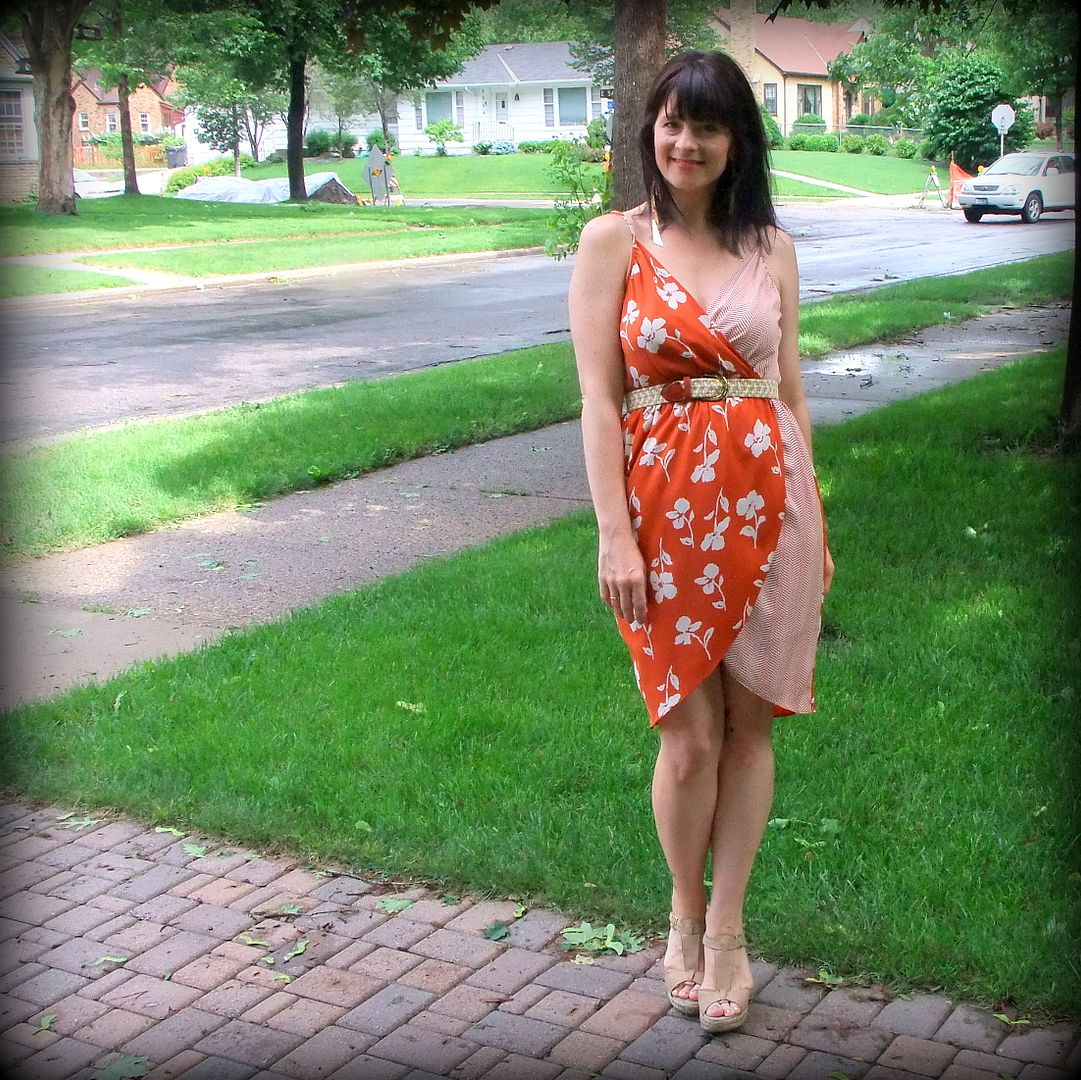 shoes ~ hand-me-down from sister
nora bird
dress ~ b. (a resale shop)
I met a friend for happy hour last week at a place near our house called Town Hall Tap (for the locals, so you know where not to go). Our experience started a little poorly when the hostess failed to come outside to yell our name when it was time to be seated. Considering it was a gorgeous 80 degree day, most people were waiting outside, so it wasn't too much to think she'd come out to look for us. Needless to say, we had to put our name back on the list and finally got seated after about a half hour. It was fine because we were catching up (and because the bar next door let us sit at their table and even brought us a beer while we were waiting (Adrien's for the locals so you know where to go).
So, we finally got seated and our waiter seemed nice enough. We ate and had a beer and he even split our bill without us asking...seemed nice. But then I ran into a familiar issue...the magnetic strip on my bank card is touch and go. It often gets declined because of this. Normally, the person just needs to manually enter my digits, and everything is fine. So when the waiter came back and said, "your card got declined, I need a new one", I was not shocked, I was about to ask him to enter the numbers, but he just walked away in a huff.
We then had to wait until he came back, presumably for my new card. Ten minutes later, he approached our table and I asked, "do you mind entering my card number manually? I run into this problem a lot, but I can assure you there is no problem with my account." To which he replied, "Do you know how hard it is to manually enter a credit card number?" and walked away.
Um, yes, I shop online all the time, and it takes all of 30 seconds, it's really not that hard at all. But not wanting to wait any longer than we had been, I pulled out a new card, paid my tab and left...never to return.
xo,