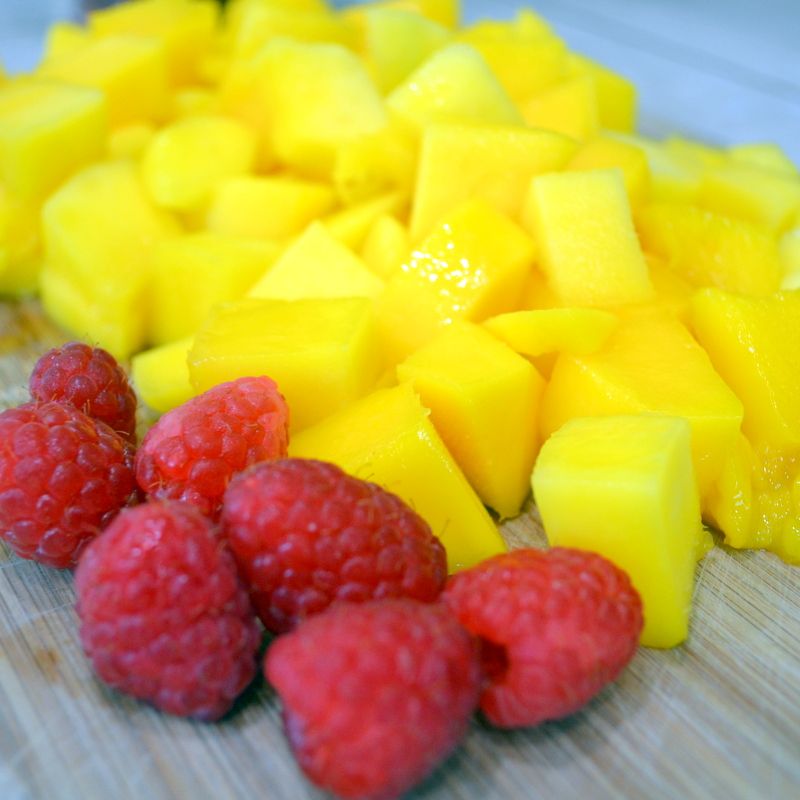 I am just going to go ahead and start by saying that this crisp was so good! I love a delicious crisp for dessert during the summer months. It was really hard for me to not eat the whole pan. Not to toot my own horn or anything, but..."TOOT!" SO yummy.
Ingredients:
2 1/2 cups of mangoes (about 2-3 large mangoes), diced
1 1/2 cups raspberries (about 1 pint)
6 tablespoons unsalted butter, cold
1/2 cup old-fashioned whole-rolled oats (not quick cook or instant)
1/2 cup all-purpose flour
pinch salt
French vanilla ice cream
Directions:
1. Preheat oven to 350 degrees. Spray a 2 QT baking dish with cooking spray.
2. Combine the mangoes, raspberries, granulated sugar, and cornstarch in a large bowl and mix until the cornstarch and sugar are no longer visible. Set the bowl aside.
3. In another bowl, add the brown sugar, oats, flour, cinnamon, and salt. Cut the butter into the mixture and mix (I used my hands) until there are small, pebble-sized clumps. Set bowl aside.
4. Pour fruit mixture into prepared baking dish.
5. Sprinkle the crumble over the fruit evenly.
6. Place the dish onto a baking sheet (in case of overflow!) and place in the oven for about 45 minutes. Check in around 30 minutes and see how it's looking. The crisp should be bubbly around the edges and the topping should be lightly browned.
7. Cool or serve warm, topped with a heaping scoop of French vanilla ice cream!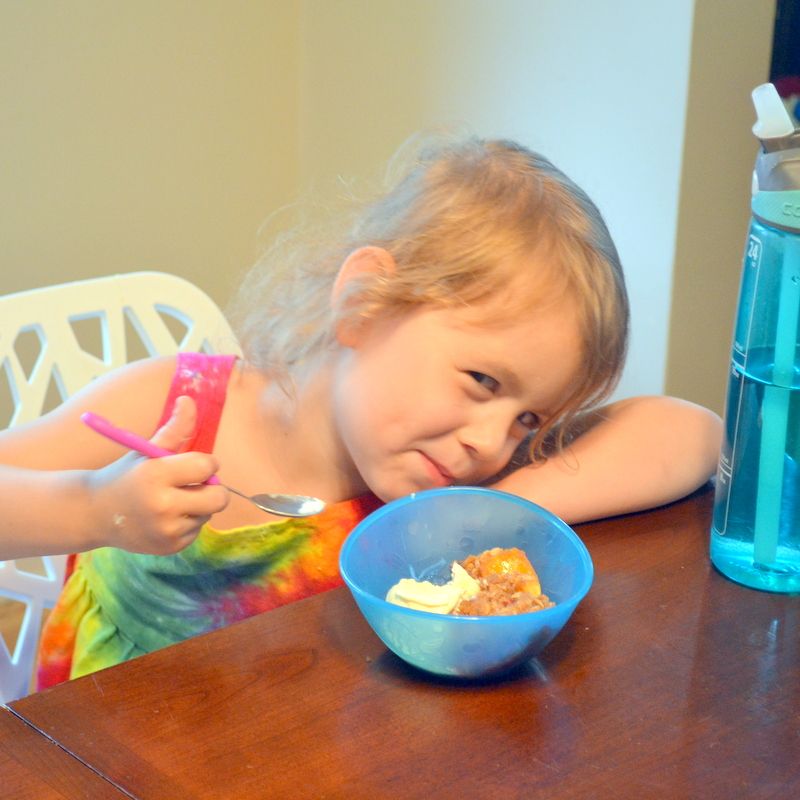 It doesn't hurt that mangoes and raspberries are their two favorite fruits.
Do you have a favorite crisp recipe?
xoxo, nora bird