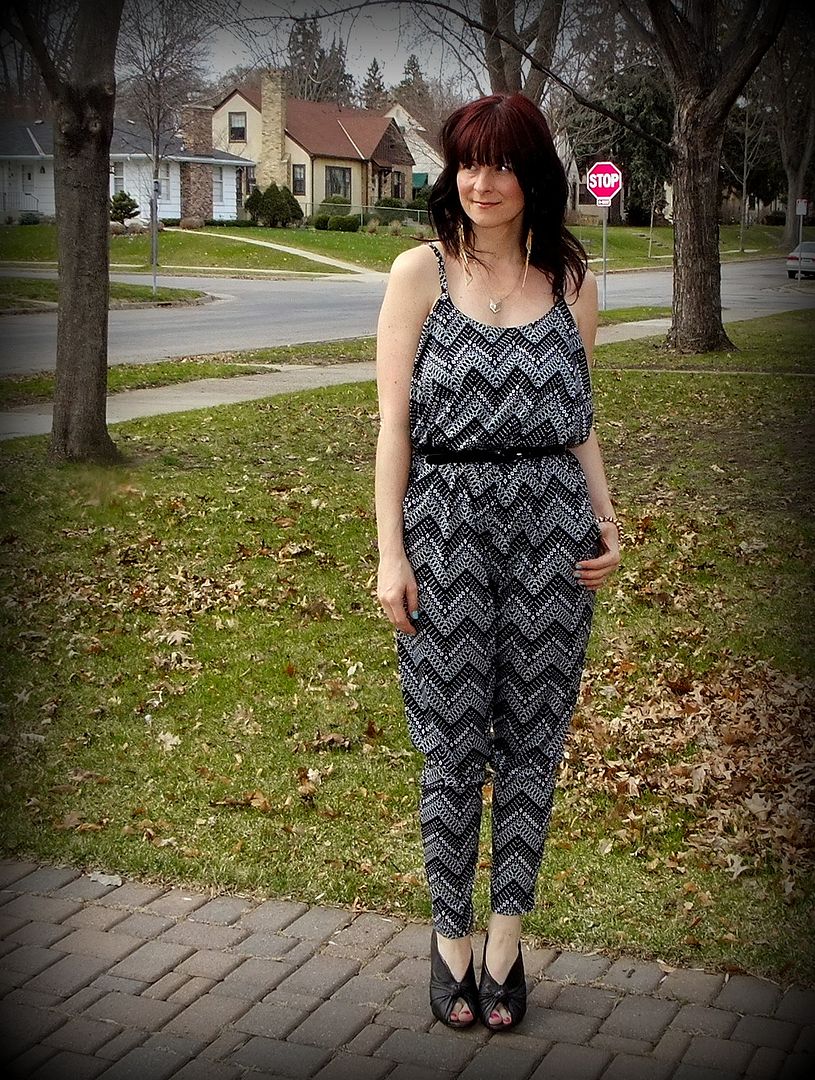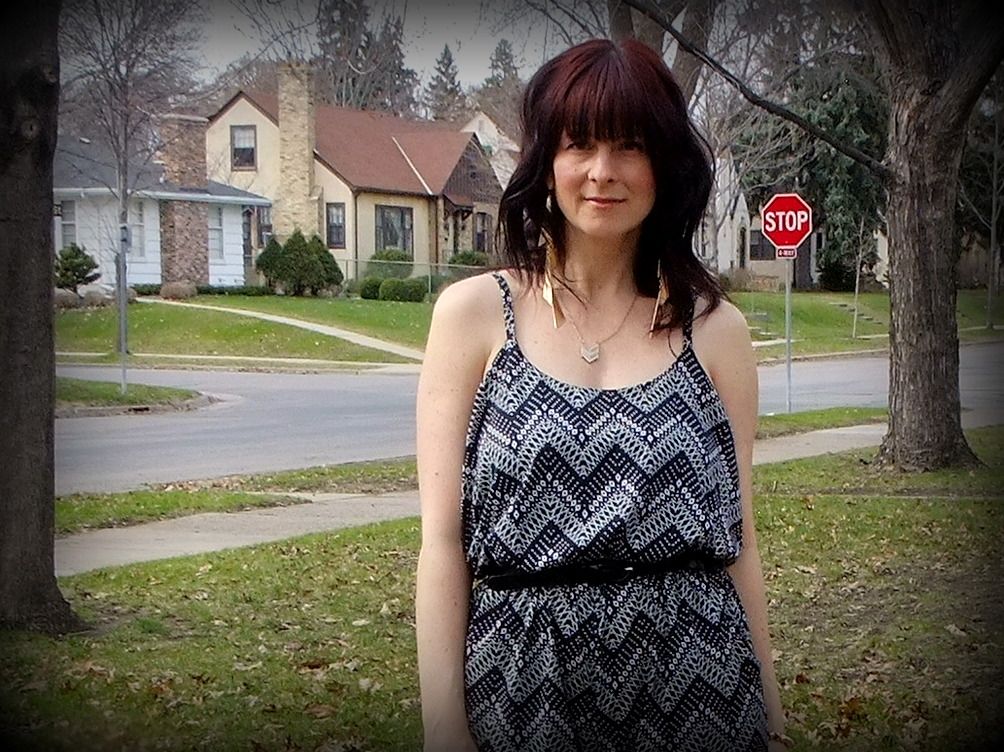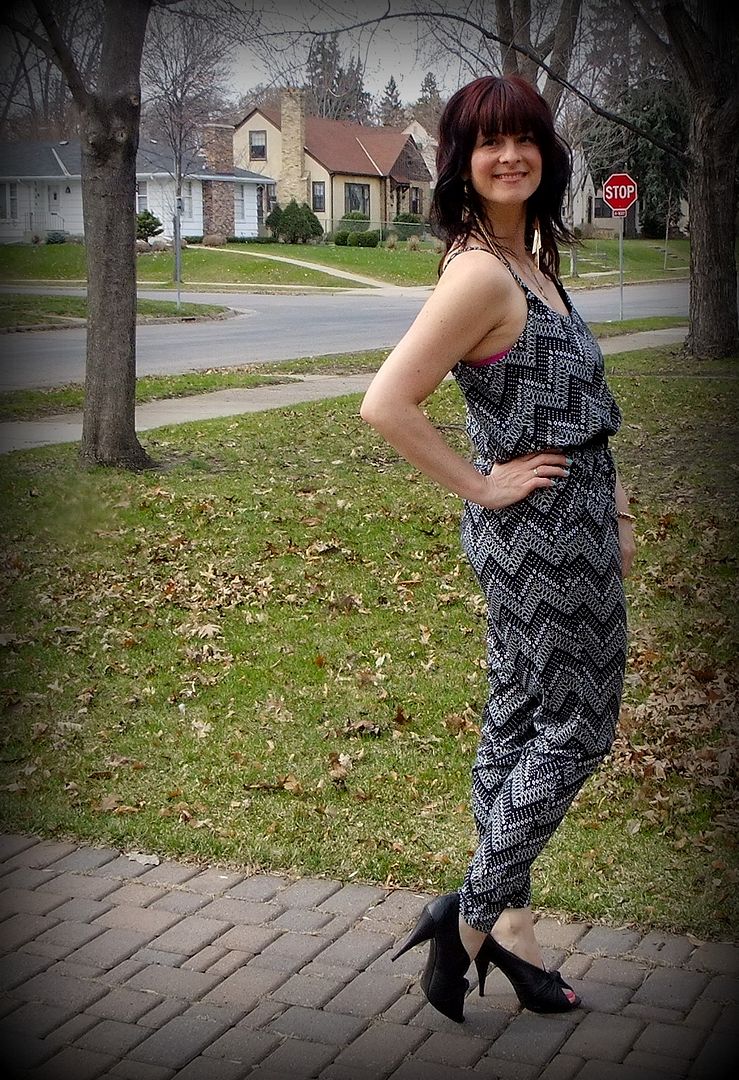 jumpsuit ~ Target
shoes ~ thrifted
earrings, necklace ~ Forever 21
Two of my sisters and I have a thing...when we're shopping alone and are on the fence about something, we will email each other and ask if it's worth it. While Nora and I have very similar tastes, my youngest sister, Kristin and I have very similar bodies. So oftentimes, Kristin and I agree more on whether or not she or I personally should keep an item. Nora always fakes getting mad and says we favor each other.
I tried this jumpsuit on the other day and sent the picture to them both. I had already decided I wanted to keep it because it's basically pajamas that you can wear with heels in public. But I emailed anyways because it's a jumpsuit, and it kind of looks like Zubaz, and you never can tell. Kristin said keep it, Nora said don't, and when I asked Chris, he also said not to get it. Well, obviously I got it and I love it. And when I wore it to Nora's house, she agreed that it looked better in person than in pictures.
So I guess that what I am trying to say is that I usually make my mind up on my own, but it's always nice to get a little reassurance about my decisions.
Or maybe I'm just trying to say that everyone should run out and buy a jersey jumpsuit.
xo,
megan bird