My parents are amazing role models, just like I hope to be for our kids. They aren't perfect, but I would neither want nor expect them to be. OK, maybe at 7 I both thought they were and expected them to be perfect...but we all know that no parent can be or will be perfect. But they raised five pretty amazing girls (if I do say so myself), while maintaining a happy and healthy marriage (going on 47 years).
One of the things that I both loved (pre-teen), and didn't love (sulky teenage years) were family dinners. It is a tradition that I proudly carry on with our kids. And by family dinners, I mean sitting at the table, saying a prayer, eating together, no TV, and talking about how our days were. We do this every single week night, and most weekends, too.
I brought Eva to her annual doctor's appointment last week, and her doctor asked if we had family meals. She then brought up what I thought was a very good point.

~ If you start family meals young and sit around the dinner table talking about your kids' lives, when they hit those teenage years where they normally don't want to share anything with you, they will be so used to answering your questions that they won't think you are prying, they will just think you are asking like every other night for the past 12 years.

I loved this point, and it really resonated with me. I want my kids to be able to be open and honest with me as they grow up. Granted, I might not like every open and honest thing that I hear, but that doesn't mean I don't want to hear it.

So for now, we sit around the table and ask the same questions every night.
~ What did you learn today?
~ Who did you play with at school?
~ What was the best part of our day?
~ Did anything bother you today at school?


and then we either play our family dinner questions game or we each make up a question that normally is something like:
~ If you could be any animal in the world, what would it be? (eagle)
~ If you could have any wish, what would it be? (more wishes)
~ What is your favorite family tradition? (Our annual trip to Northern Minnesota)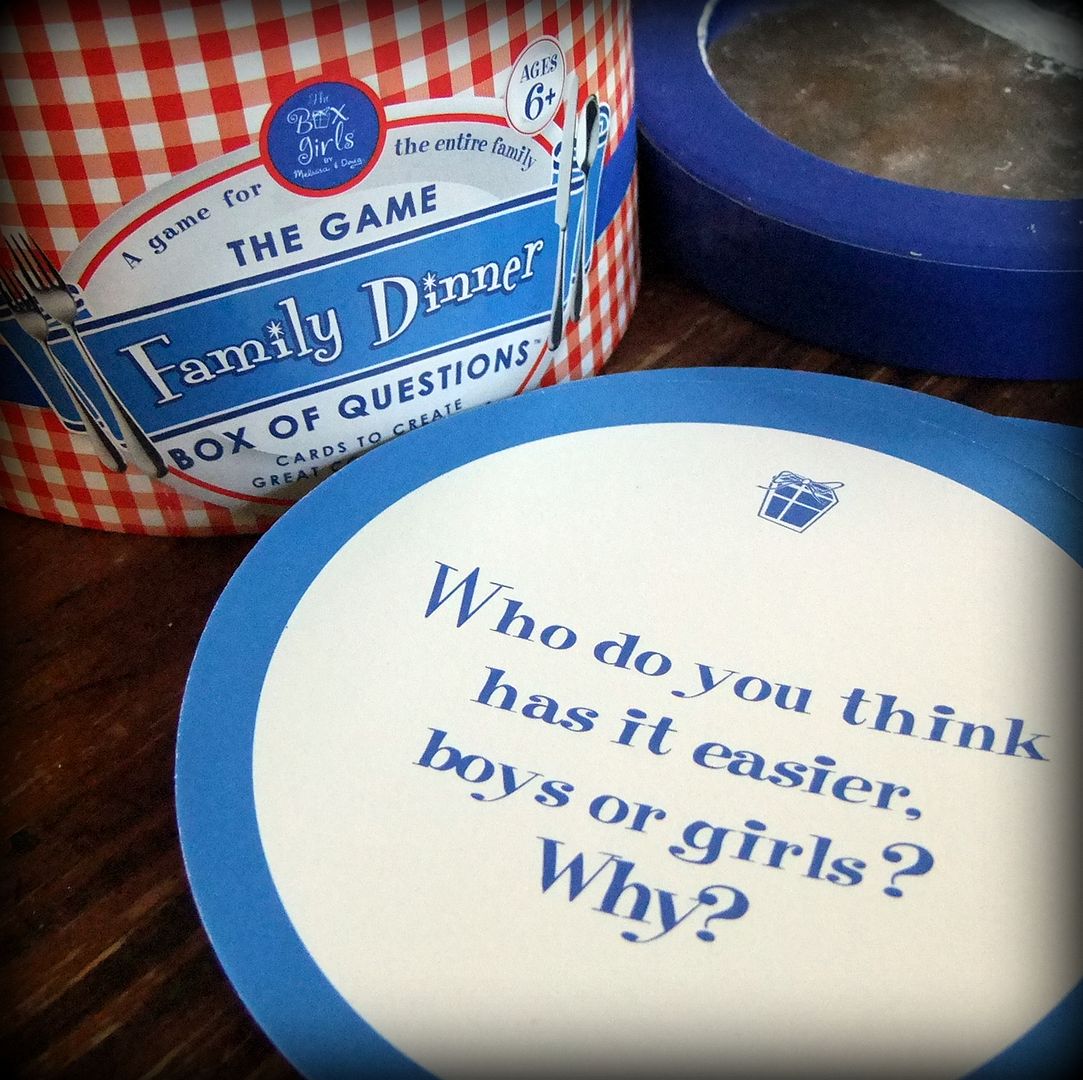 And that's how our dinner goes. Regardless of how mad Eva gets when I make her eat her mushrooms.

xo,
megan bird