the inspiration
megan bird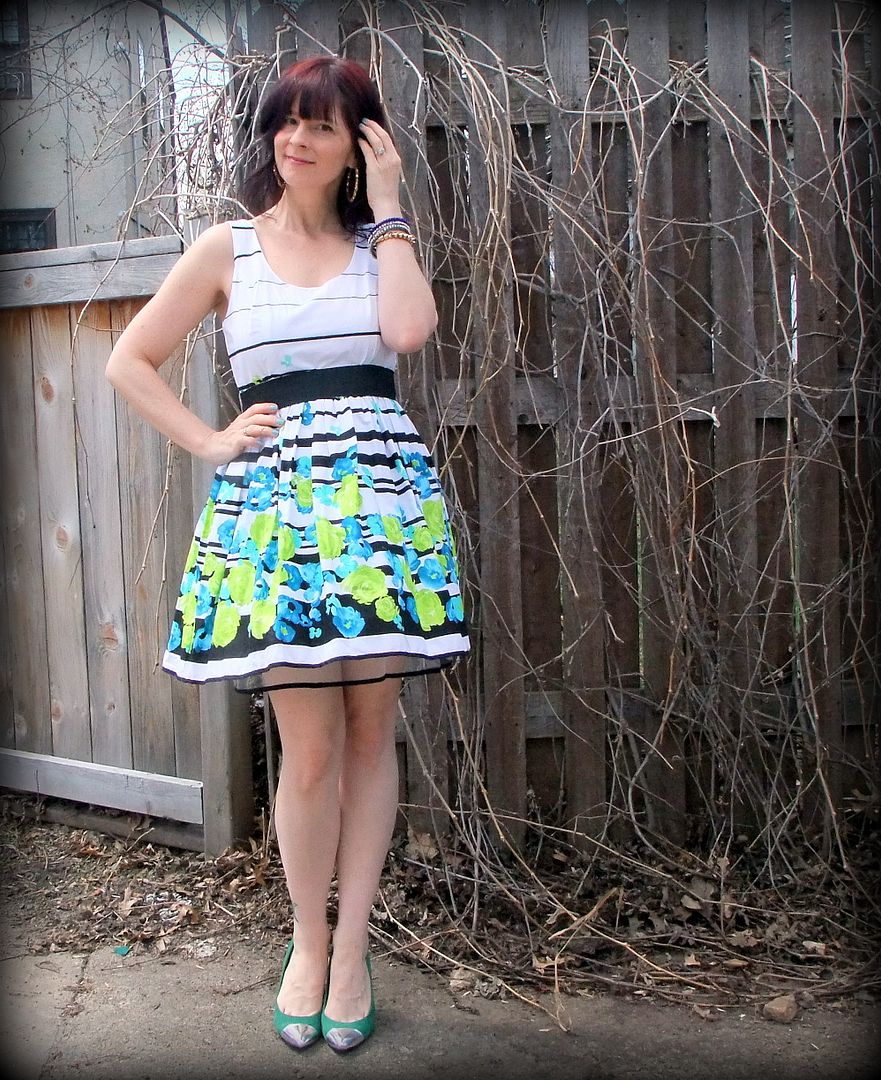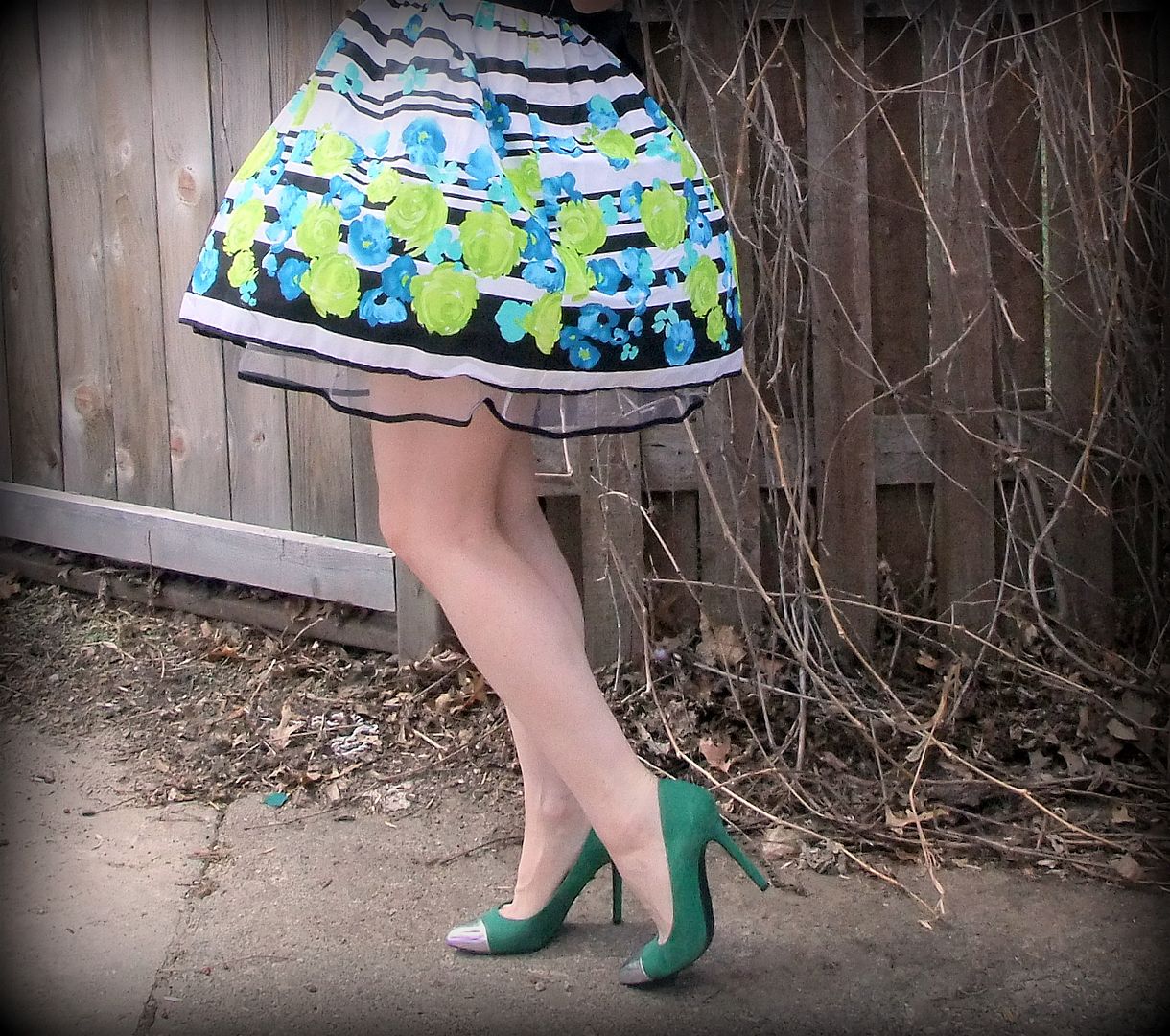 bracelets ~ thrifted, Opitz
ring ~ Charming Charlie's
nora bird
dress ~ hand-me-down
shoes ~ Ebay
belt ~ H&M
Saturday night, Chris and I went out to dinner at a fairly popular bar/restaurant in downtown Minneapolis. What we had forgotten was that it was derby day, and many of the people downtown had been drinking since 11:00 am. So when we arrived at 8:00 pm, we saw tons of big hats and a lot of very drunk people.
One woman, in particular, was especially inebriated. She literally stumbled up to the bar, and said to the bartender, "Can I see your wine list because I am way too drunk to keep drinking beer." How that made sense to anyone, I don't know...but I guess making sense kind of goes out the window when you've been drinking for nine hours. Somehow he served her, and then about three minutes later, she and the whole group she came in with were promptly kicked out of the bar. There was a lot of cussing from the women, as the more sober men tried to wrangle their wives away before they slapped the manager.
My thoughts went out to her on Sunday morning.
xoxo,