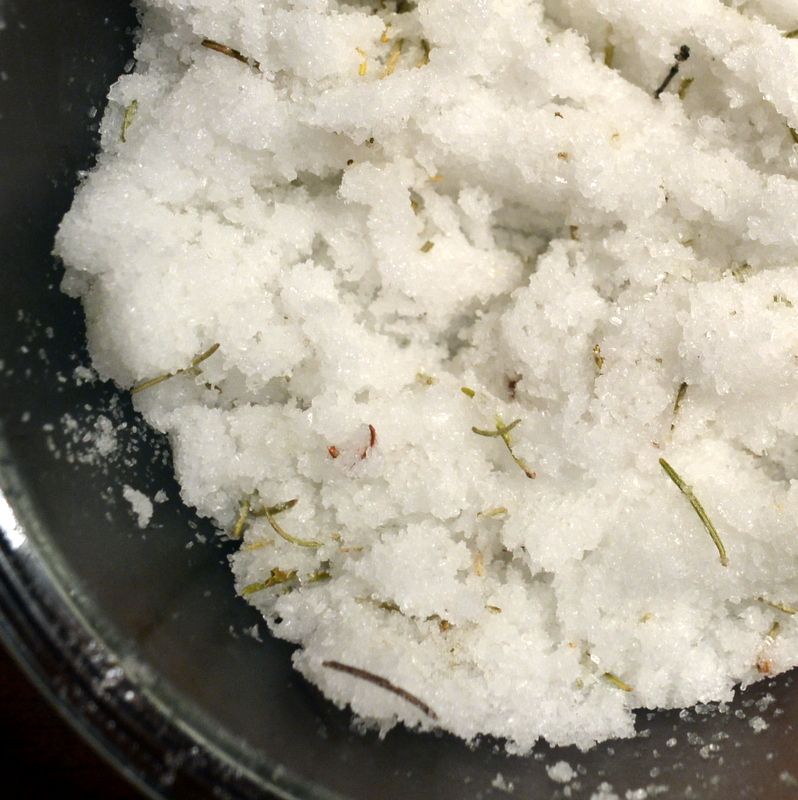 It's nearing the end of Mimi's school year and I wanted to make a small thank you gift for both of her teachers. I decided on a simple salt scrub with rosemary and lavender, which is a great gift for a busy teacher who wants to unwind after a long day!
Ingredients:
2 cups Epsom salts
1 cup extra-virgin coconut oil
30 drops of lavender essential oil
1 1/2 teaspoons rosemary, chopped


Lavender is one of my favorite scents and it has such a calming, balancing effect. It's also known as an excellent remedy for muscle and joint paint and headaches. Rosemary can help elevate your mood, is believed to have memory-enhancing properties, and can also help boost the immune system. Epsom salts also relieve stress, relax the body, ease muscle pain, and can eliminate toxins from the body. And coconut oil...well coconut oil is just good for, like,
everything
. (Seriously!
Everything
!) All great things for a teacher, or any busy adult, am I right?
Mix all of the ingredients in a large bowl and...that's it! Easy as pie! (Or...easy as salt scrub???)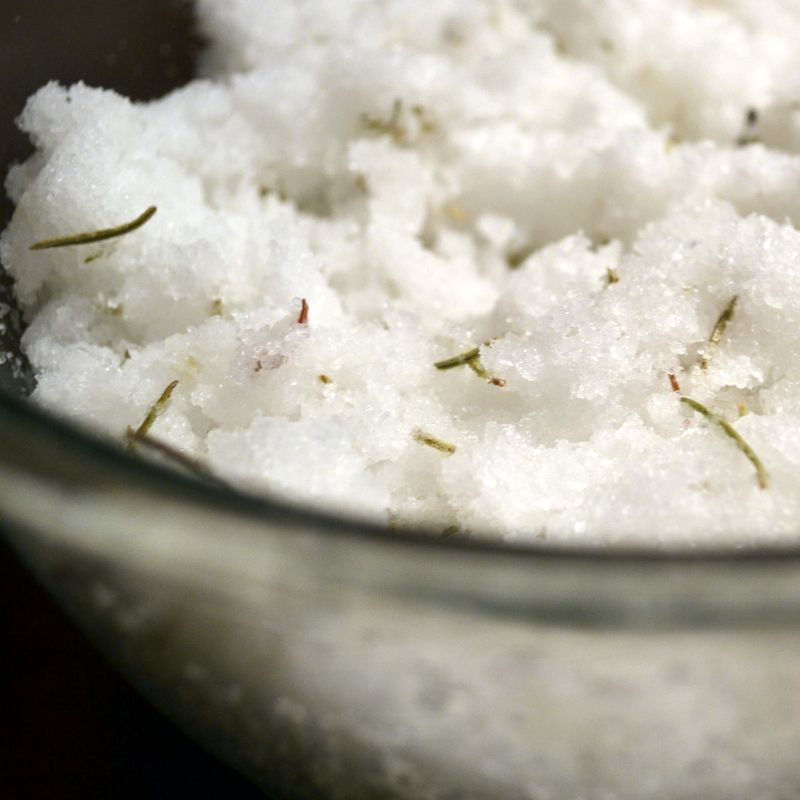 When everything is mixed, transfer the scrub into a container of your choosing. This recipe makes about 16 ounces of salt scrub. I gave each of Mimi's teachers a four ounce jar and also made one for both my shower and Jim's shower! Bonus! I attached labels and an ingredients card to the teachers' containers, but that is obviously optional!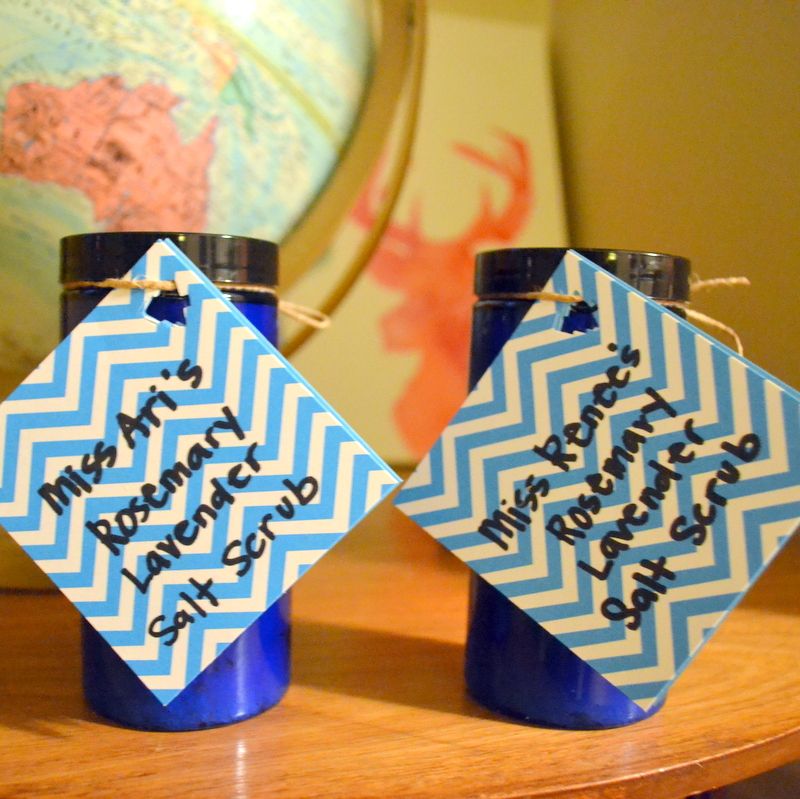 I hope Mimi's teachers enjoy their gift!
xoxo, nora bird