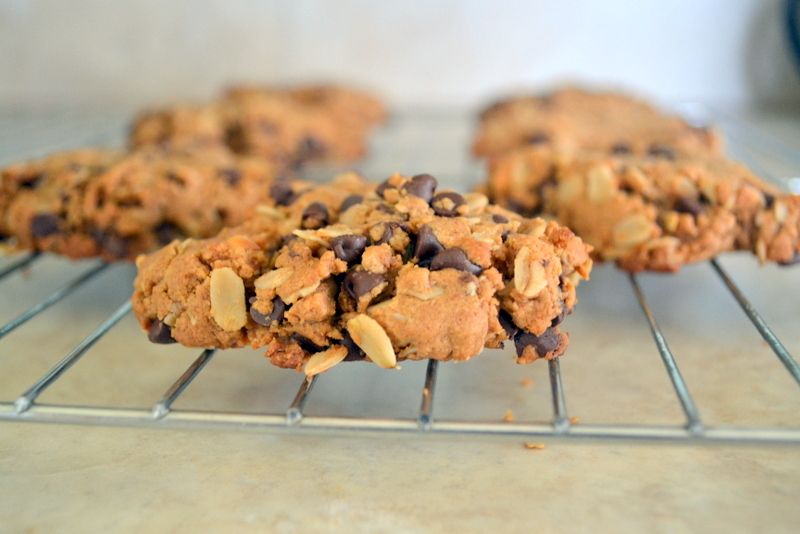 We love to bake around here. Mostly cookies, although I will dabble in other things, but cookies are my favorite sweet treat to bake. Lately, I have been trying to come up with a "healthier" cookie, so when I saw
this recipe
, I knew I had to try it! They are flourless, gluten free (if you use gluten free oats), and are made with only seven ingredients. And above all of that, they are delicious!
Here's what you'll need: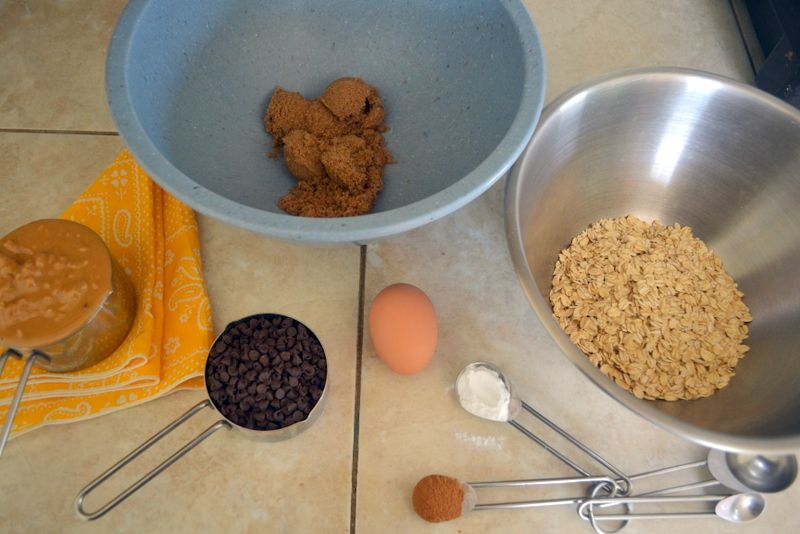 2/3 cup rolled oats (not quick oats!)
1/2 tsp cinnamon
1 tsp baking soda
1 egg
1 cup peanut butter (I used chunky because it is what we had, but use your favorite kind!)
6 tablespoons brown sugar
1/2 cup chocolate chips (I love the mini chocolate chips, but again, use what you like!)
Instructions:
1. Combine the oats, cinnamon, and baking soda in a bowl and set aside.
2. In a separate bowl, beat the egg and then mix in the peanut butter and brown sugar and stir until combined.
3. Pour in the dry ingredients and, again, mix until combined.
4. Fold in the chocolate chips.
5. Refrigerate the cookie dough for about 30 minutes.
6. Preheat oven to 350 degrees.
7. Line your baking sheets with silicone mats (or parchment).
8. Scoop the dough onto the prepared baking sheets and press with a spoon to flatten (my scoops were a little over a tablespoon big. This should make about 14 cookies.)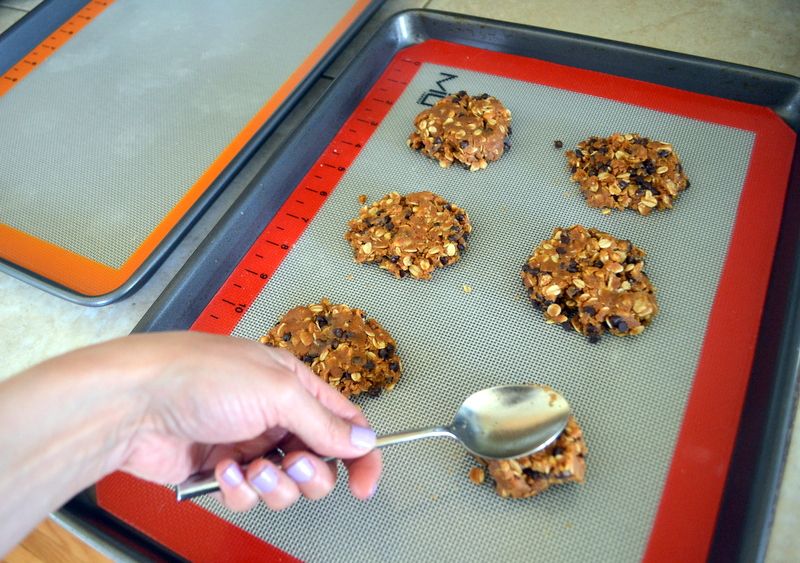 9. Bake for about 10 minutes. They will be soft.
8. Let cool for 15 minutes before transferring to a wire rack to cool completely.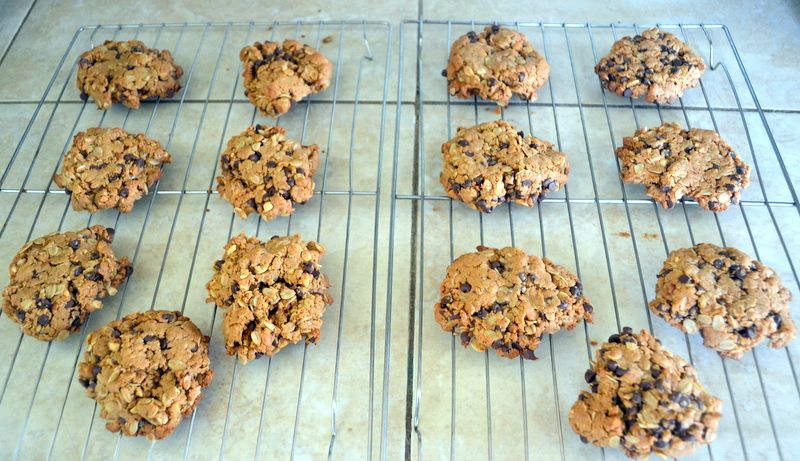 Finally, enjoy your (practically) guilt free cookies!
These two are big fans...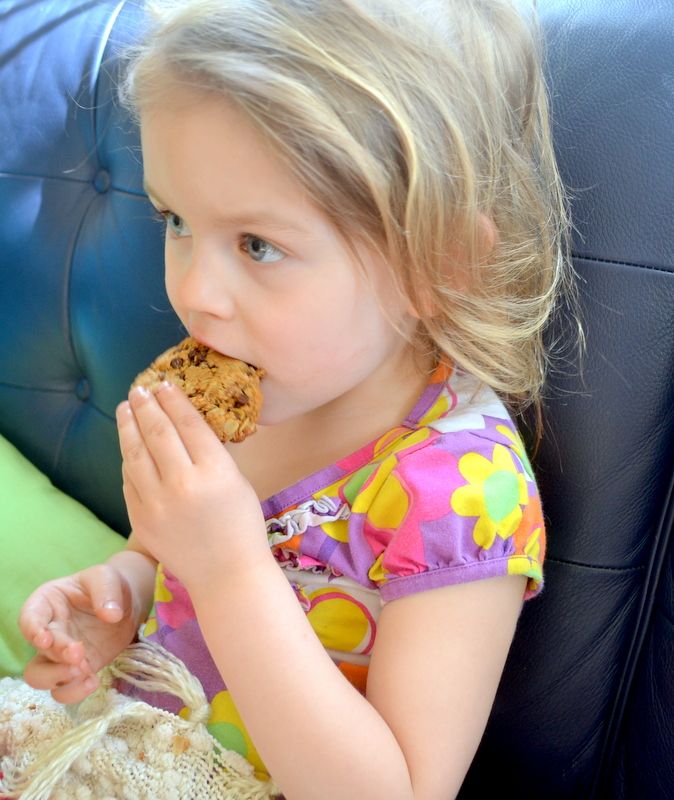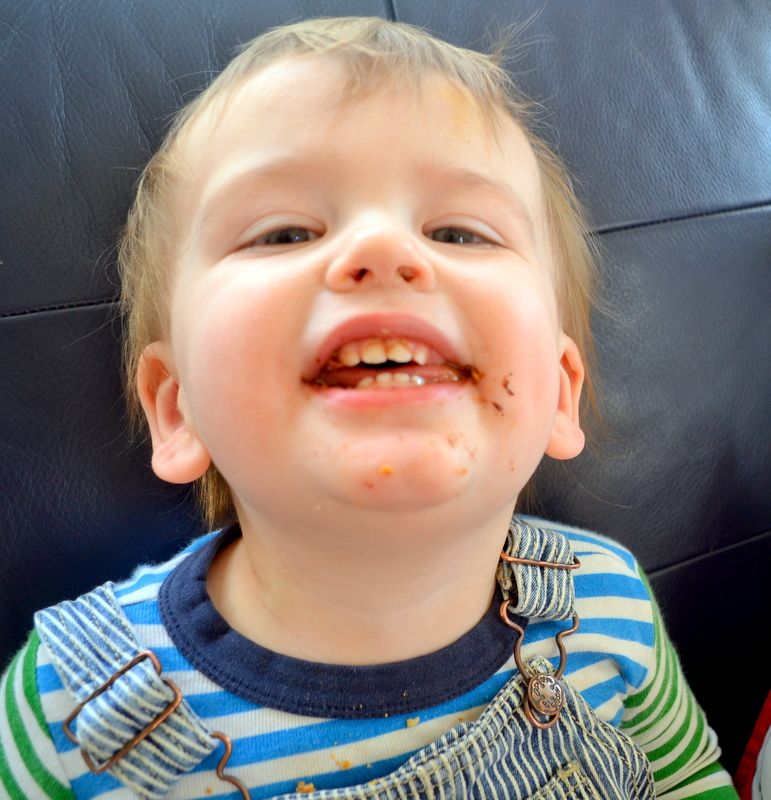 Please note, these cookies are pretty crumbly! Ben left evidence of that all over our couch, the living room floor, his clothes, and his face!
xoxo, nora bird