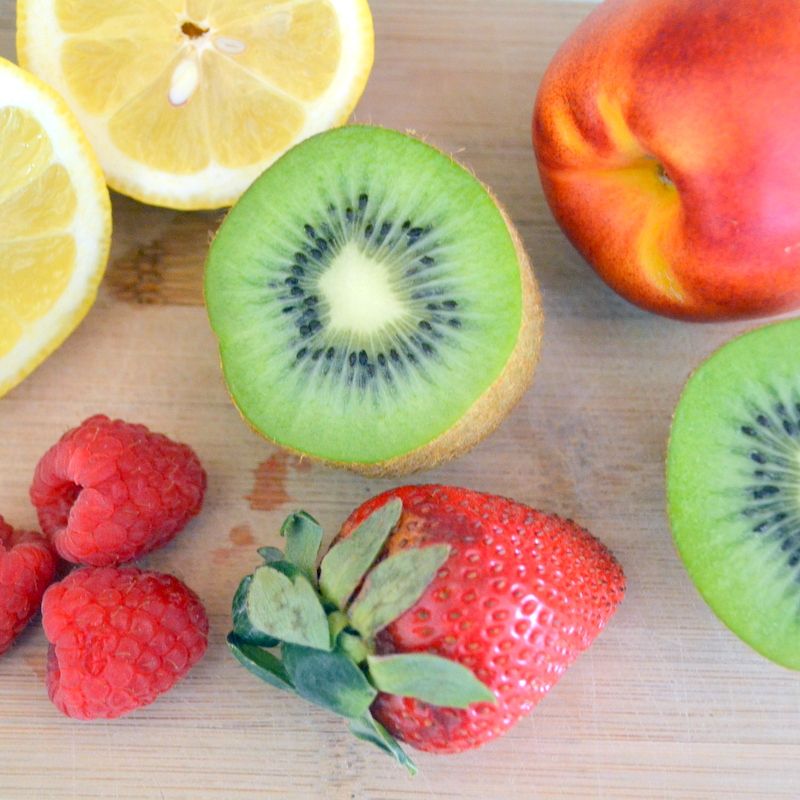 I know it's not technically summer yet, but here in Minnesota we basically went from winter weather straight into summer weather with barely a spring in between, so I am just going with it. From May until September, I basically live on fresh, delicious salads. Well, salads and
rosé, really, but we can talk about wine later. Today I am going to share recipes for two of my favorite salads and a homemade vinaigrette to go with each of them! Yum! I hope you enjoy!
Nectarine and Arugula Salad with Bleu Cheese and a Raspberry-Champagne Vinaigrette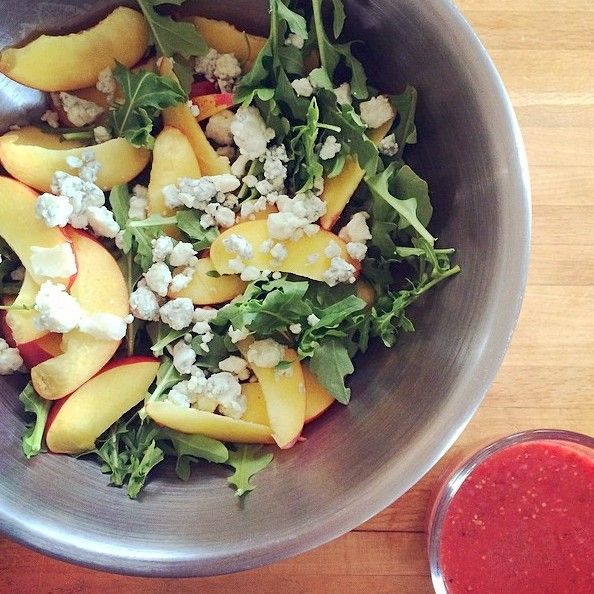 1-2 tablespoons bleu cheese
combine all the ingredients in a bowl.
2 tablespoons champagne vinegar
Add all of the ingredients, except the oil, to your blender. Blend to combine while gradually adding the oil until the dressing thickens. Drizzle over salad. This recipe will make enough vinaigrette for 2-3 salads, depending on how dressed you like your salads! Mine lasted for two. ;)
Fruit and Spinach Salad with Goat Cheese and Honey Toasted Pecans in a Lemon-Balsamic Vinaigrette
for the salad:
two cups baby spinach
2-3 large strawberries, sliced
small handful of raspberries
one kiwi, peeled and diced
1-2 tablespoons goat cheese, crumbled
12 honey toasted pecans (I bought mine, but
this
looks like a good recipe!)
Combine all ingredients in a bowl.
for the vinaigrette:
3 tablespoons lemon juice (or the juice of about two lemons)
2 teaspoons balsamic vinegar
salt and pepper
1 clove of garlic, crushed
1/2 cup olive oil
Same process as above. Blend everything while slowly adding the oil until thickened. Drizzle over salad. This recipe will also make enough for about 2-3 salads.
I have eaten both of these salads this week. I was literally eating the fruit salad while typing this post. The nectarine one I have eaten twice since Tuesday and I might just make it again this weekend! And I'll likely enjoy it with a nice big glass of
rosé! Because, weekend! Happy Friday, all!
Do you have a favorite summer salad?