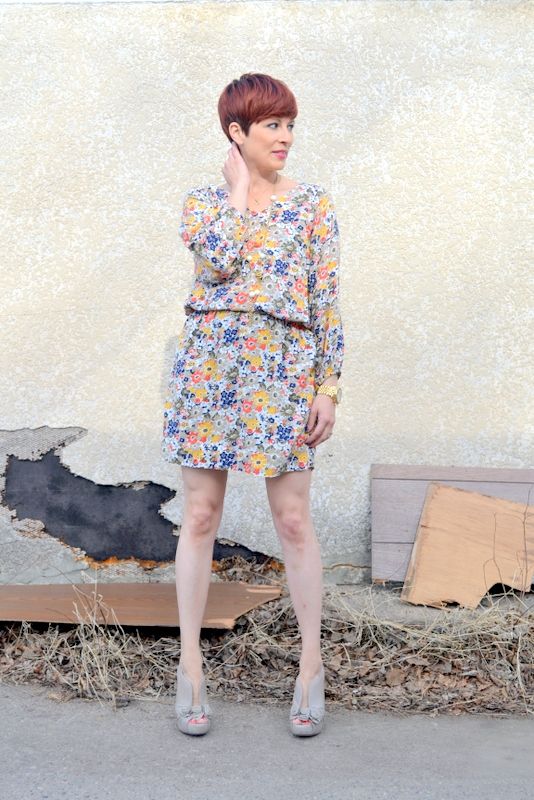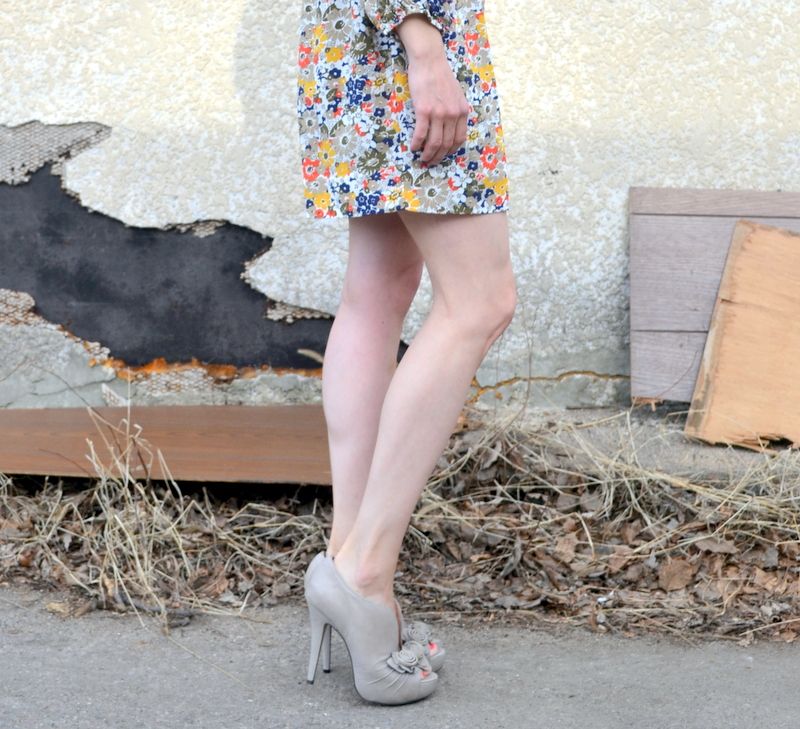 shoes~ b. (a resale shop)
necklaces~ Etsy and vintage
I ended up throwing on a cropped, faux-leather jacket with this dress before I went out and it really pulled the whole look together. I am slightly annoyed that I took blog photos of this outfit without the jacket (don't you hate that?), but what are you gonna do? It's really not that big a deal. It's a cute dress on its own, but trust me when I say that it looked way cuter with the jacket. Do you trust me? Okay, cool. Thanks. Now that that's off my chest...


This past weekend was really fun and full of hanging out with friends. It's amazing what good times with great friends can do for a gal's spirits. It started on Friday when Megan and I attended a
fun fashion event
. We got to hang with a few awesome local bloggers, some that we had not met before, so that was really cool. And, afterward, we ended up sharing a glass of wine and a lot of laughs with some
especially cool ladies
. Saturday was a family day. The kids and I spent the morning at the zoo while Jim was working. That evening we went out for dinner and ice cream as a family. On Sunday, I met three of my oldest and best friends (we have all been friends for almost 30 years!) for brunch. It's rare that we can all get together at once, so it was a special treat to see all of their gorgeous faces at the same time! And that evening we had another couple of dear friends over for dinner and the
Madmen
premier! It was a great weekend and it felt really long, which I so love!
I hope you all enjoyed your weekend and are now having a great week!
xoxo, nora bird