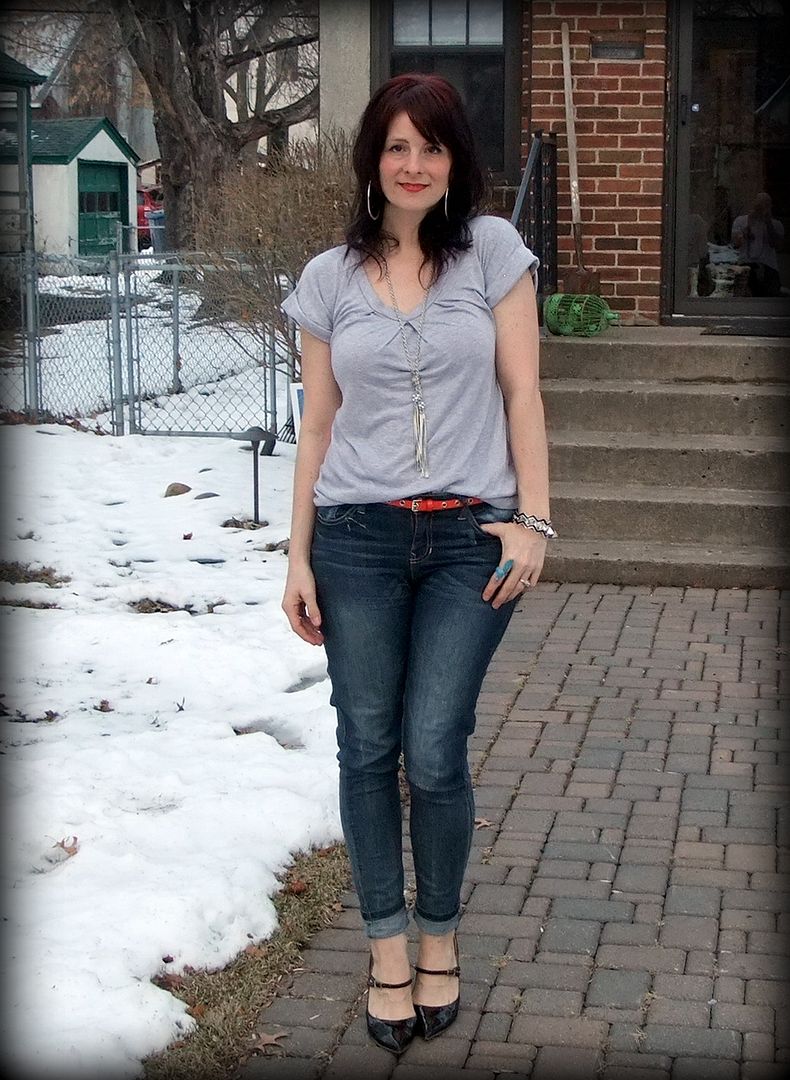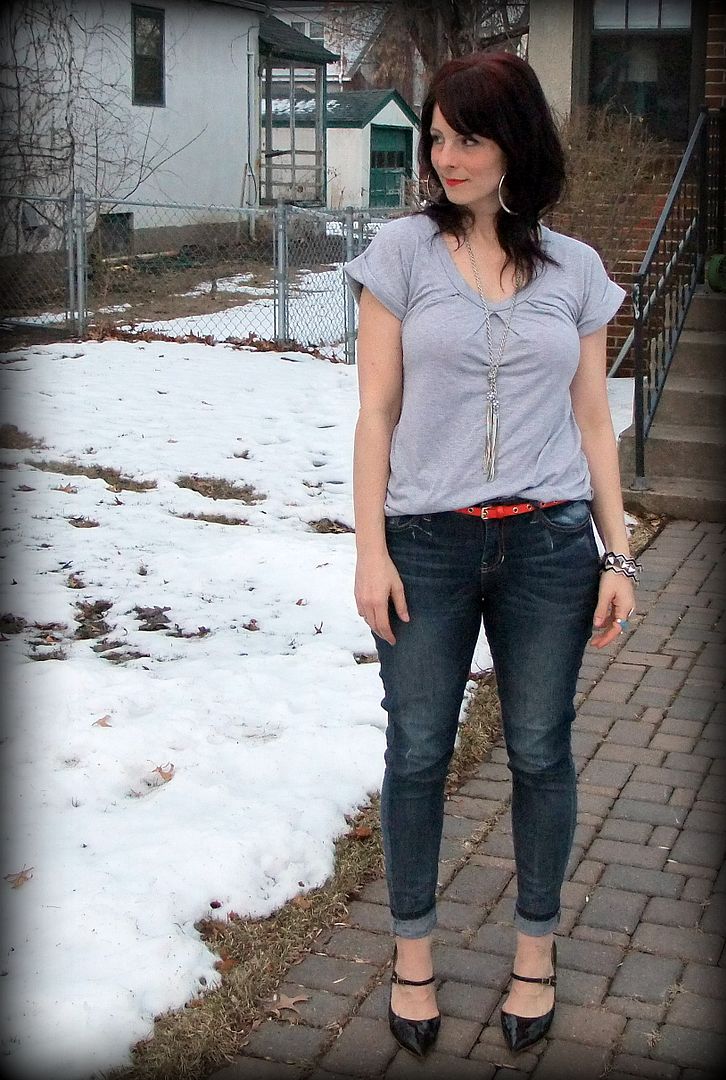 t-shirt, belt, bracelets ~ thrifted
ring, earrings ~ Forever 21
When I was a little kid, my neighborhood was the best. It was full of other kids, it had windy roads to run and play in, and the ice cream truck regularly drove down our street. And on rainy days, our neighbor's houses were equally as fun, filled with tons of exciting toys and great places to hide.
One day we were playing hide and seek across the street in our neighbor's house. I was in their giant playroom and decided to hide in a drawer that normally housed stuffed animals. As I opened the drawer, I noticed something underneath it. It was a simple pencil top eraser...the kind that you buy in packs of 12 that fit perfectly on pencils. For some reason, I never got pencil top erasers at my house, and I desperately wanted one. I was about eight, and assumed that since the eraser was forgotten underneath the drawer, no one would notice or even care if i took it. So I did.
About two weeks later, I had my first confession at church. And this was the old school catholic confession...me kneeling down with the priest behind a curtain, in a little room with a locked door. I was eight and terrified. So when the priest asked me to confess my sins, I told him the usual...I fought with my sister and was mean to my mom. And then he prodded me, as if he knew my deepest secret. I sat silently for a minute and he asked me one more time if I had more to tell him. And it was then that I burst into inconsolable, hiccuping tears and confessed about the eraser.
Luckily after 20 Hail Marys, I was forgiven and never stole from them again.
xo,
megan bird