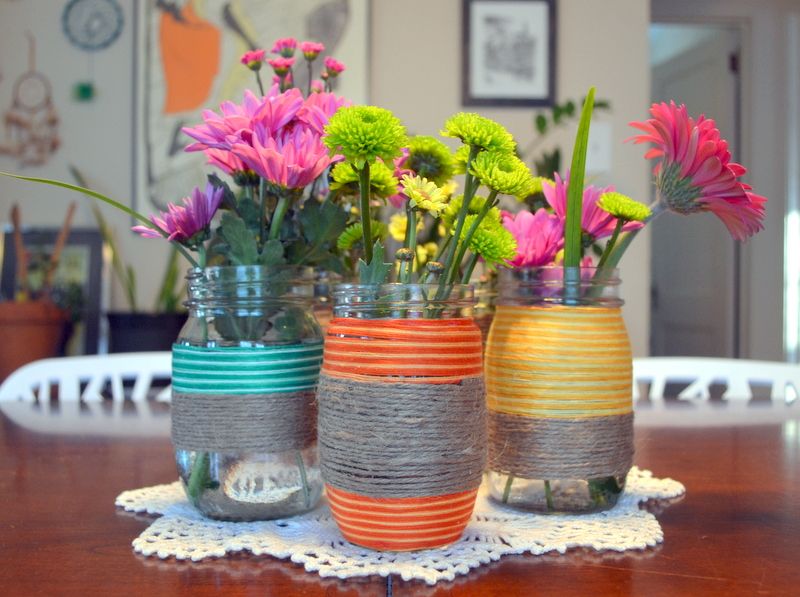 I love having fresh flowers in my home (allergies, be damned!). I almost always have a vase-full on display in my living room. Now that Spring has finally sprung, I know I will be buying lots more flowers at farmer's markets and my kids will be bringing home little bouquets of wildflowers that they find during their outdoor adventures. And I recently realized that I don't have enough cute vases to display all of these future flowers of which I am dreaming! And that brings us to today's DIY. I had a small collection of thrifted mason jars and, while they make cute little vases on their own, I decided to spruce them up a bit.
I grabbed some embroidery thread in bright, spring-y colors, some jute twine (not pictured), a tube of craft glue, and my jars, and I went to work. This was an easy, albeit slightly time consuming, DIY. I simply dabbed some craft glue at my starting point and began wrapping the thread around the jars, gluing every so often. I alternated between the thread and the twine, creating a different look for each jar.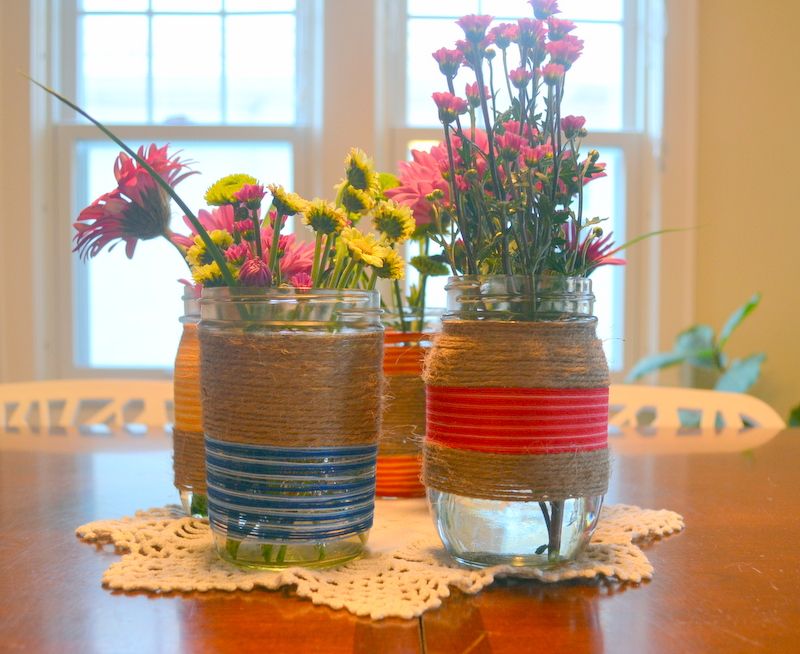 When the glue was dry, I filled the jars with flowers and water and displayed them on my dining room table! I love how they look! These would be fun filled with succulents, too! Or sea shells! Or feathers! Really, the options are endless. I'll stick with the flowers, for now.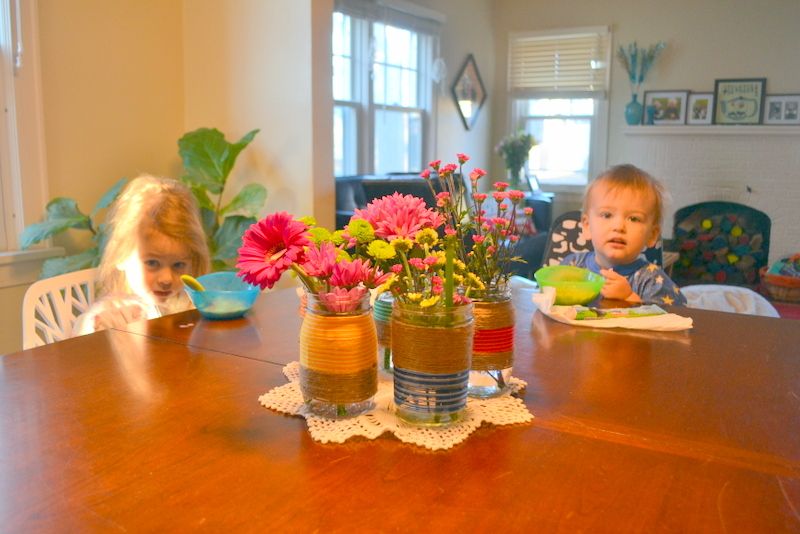 They really make a fun addition to our dining room. So bright and happy!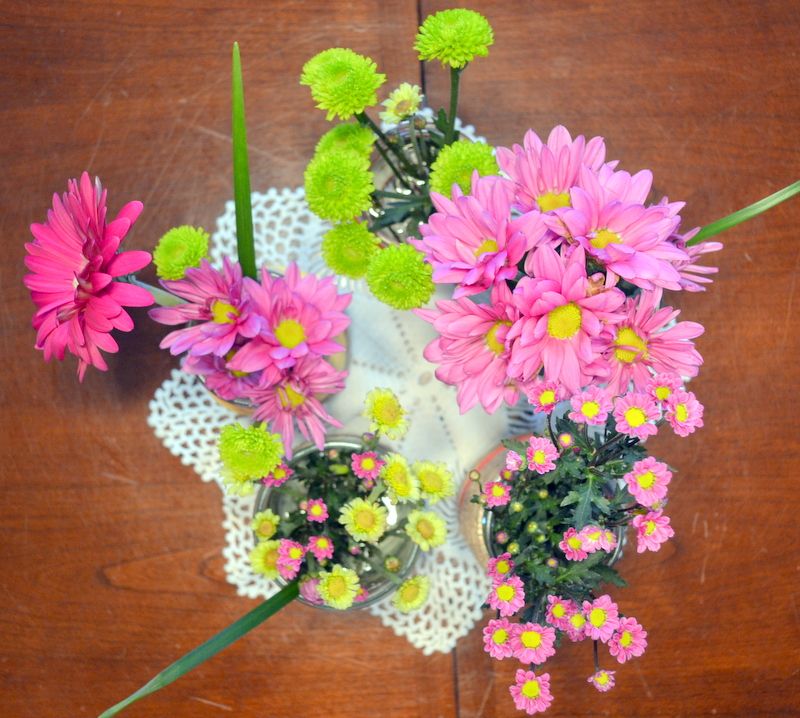 Happy Spring!
xoxo, nora bird