I bought this sweater months ago, on sale for $5, at H&M. I bought it without trying it on (because, $5!) and I haven't worn it a ton. A couple of times, tops. Every time I go through my closet to clean out and get rid of stuff, this sweater always makes the cut. I'm not sure why. Maybe I knew that it was meant for bigger and better things? Like suede fringe! This is a very simple DIY (what a surprise!) but I love the results. My sweater got a cool new makeover and I will now be certain to wear it a ton!
What you'll need: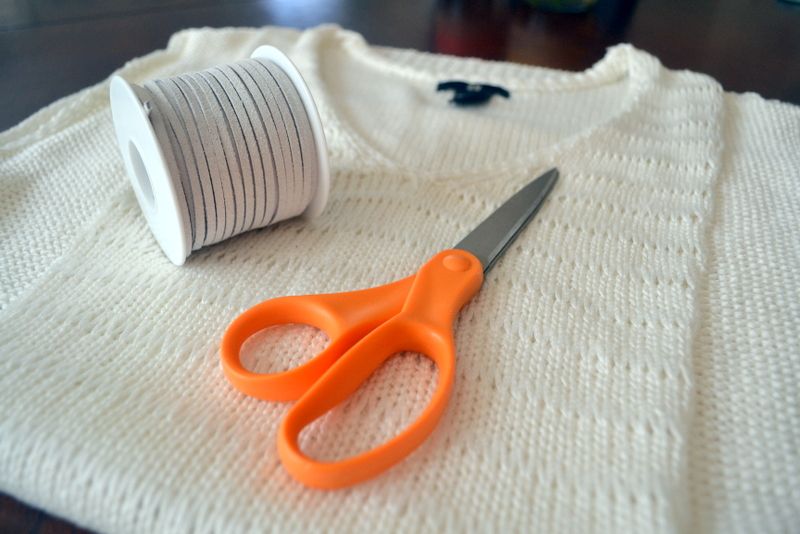 sweater with an open knit
suede lace
scissors
Begin by cutting the lace into pieces about an arm's length. I didn't measure perfectly but, as long as the pieces are pretty close to the same size, you'll be fine. I cut about 20 pieces.
Next, fold a piece of the lace in half and loop it through the sweater at the top, near the neckline. Pull the fringe tight to secure.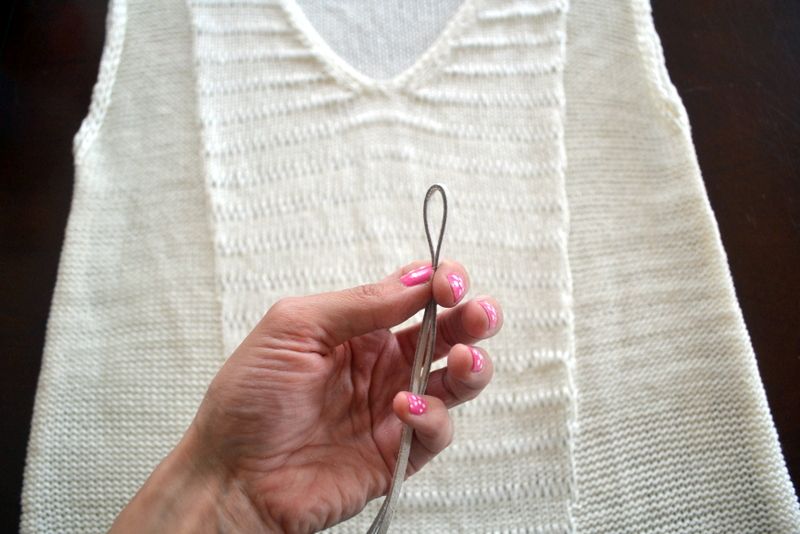 Continue the folding and looping throughout the sweater until you get a shape you like. I followed a sort of waterfall shape down the sweater.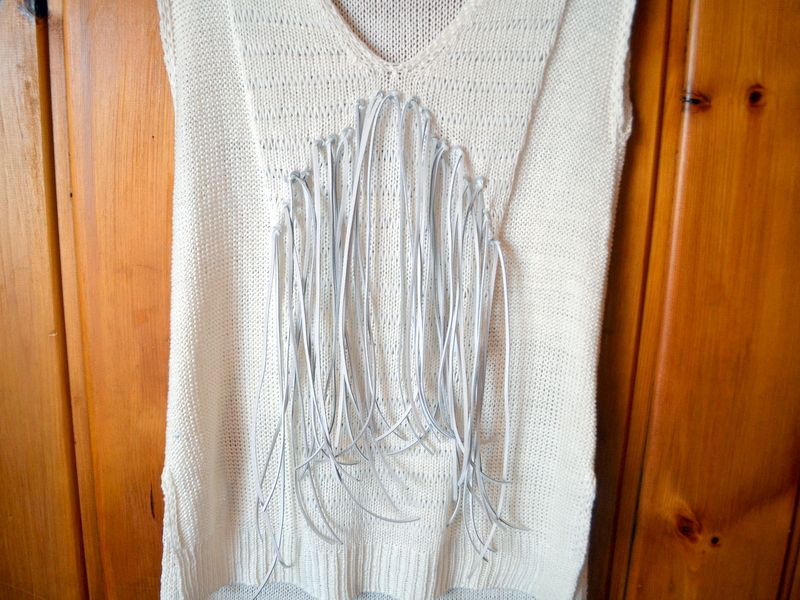 Once you're done, just throw it on, go in your front yard, and have your husband take photos! Or you could go somewhere way more exciting than that. That's cool, too. I did the front yard thing...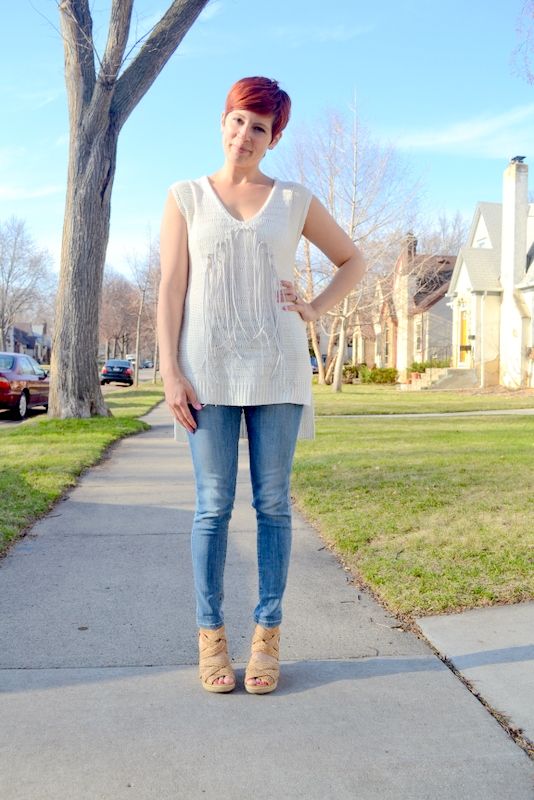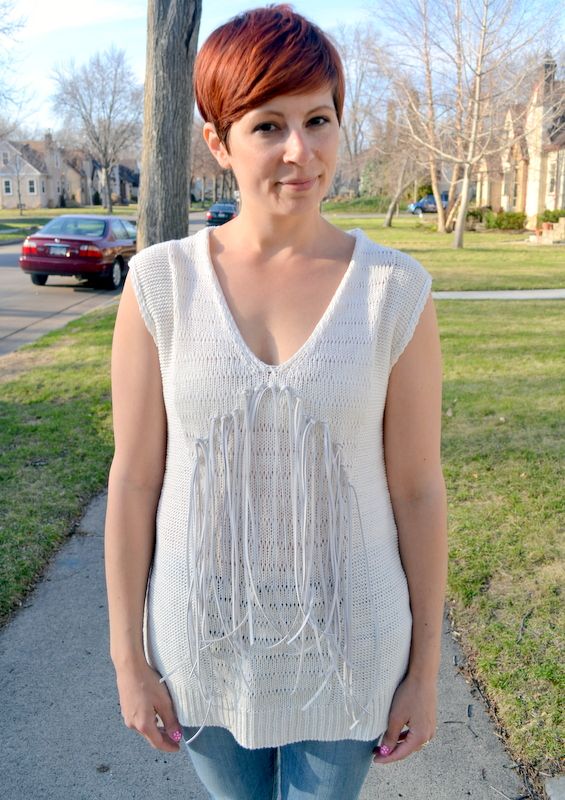 What do you think? I am excited to wear this with jean shorts once it gets a little warmer around here!
xoxo, nora bird
P.S. My favorite outtake from the front yard photo shoot: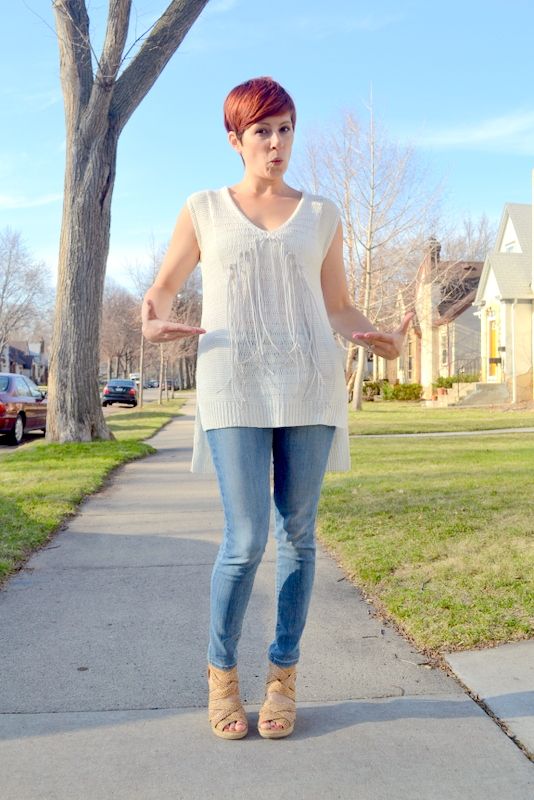 Nerd alert.