I wish I could take full credit for the bulk of this DIY. truth be told, all I did to make this was thrift, think outside the box, and paint. Thrifting and thinking outside the box are easy for me, painting on the other hand I could do without. Let's just say that no one would nor should ever hire me to paint anything for them. If you want to
hire me to thrift for you
, that's another story.
A quick little story about salad bowls on legs. Chris and I went out to celebrate a friend's birthday a few years ago. Chris (being Chris) decided to order a chop salad. The waiter asked him if he was sure, as the salad was meant to share. Chris, thinking with his belly, ordered it anyways. The waiter came out a few minutes later (I'm sure with a smirk on his face) with a gigantic salad bowl on legs and sat it next to Chris. And Chris (I'm sure with a smirk on his face) ate the whole thing.
So, with that back story, when I saw this giant salad bowl on legs (complete with hooks to hang the spoons) at Goodwill, I knew I had to have it. I wasn't sure at the time what I'd do with it, but for $6.99 and an outside the box attitude, I went for it.
I am still not sure what I plan to do with it, it will either stay as a plant stand in our living room, or I might bring it downstairs to our playroom and fill it with crayons and fun craft stuff. Time will tell, but for now, I like it in the living room.
Here's how it started out...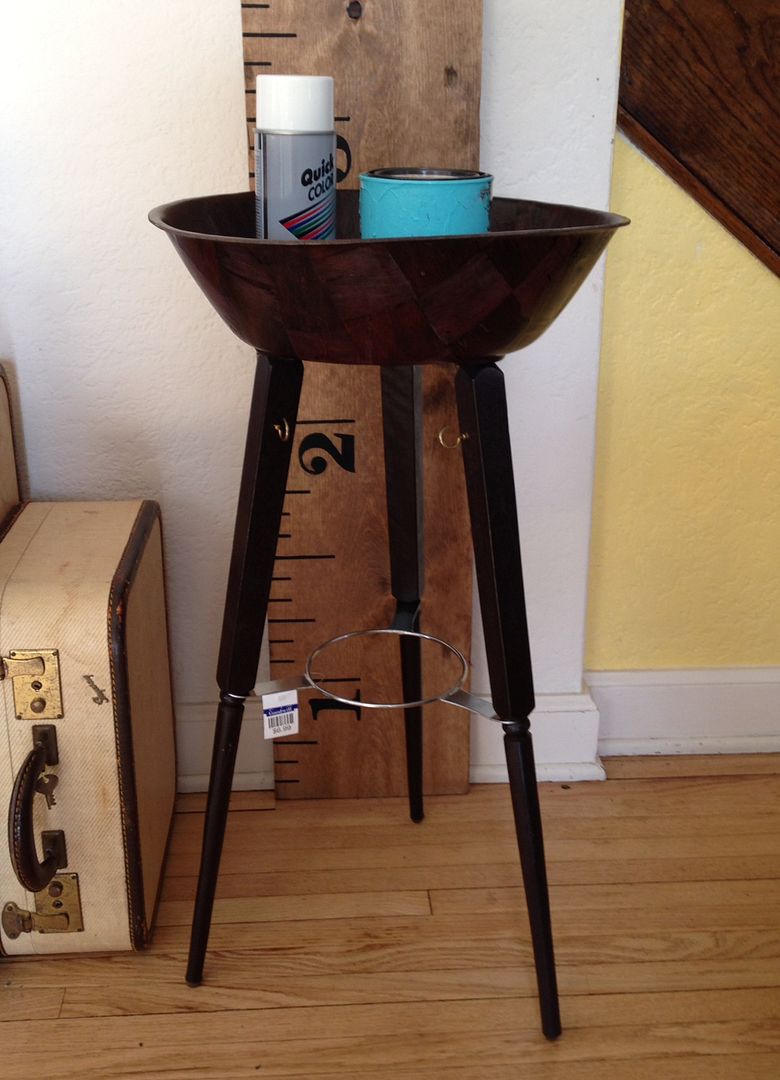 A few coats of white spray paint on the legs, a few coats of tiffany blue paint on the bowl (I honestly keep a quart of this color on hand at all times) and a colorful table is made.
Put it all back together, throw in a fun succulent (or another plant that doesn't require a ton of sun) and a plant stand is made.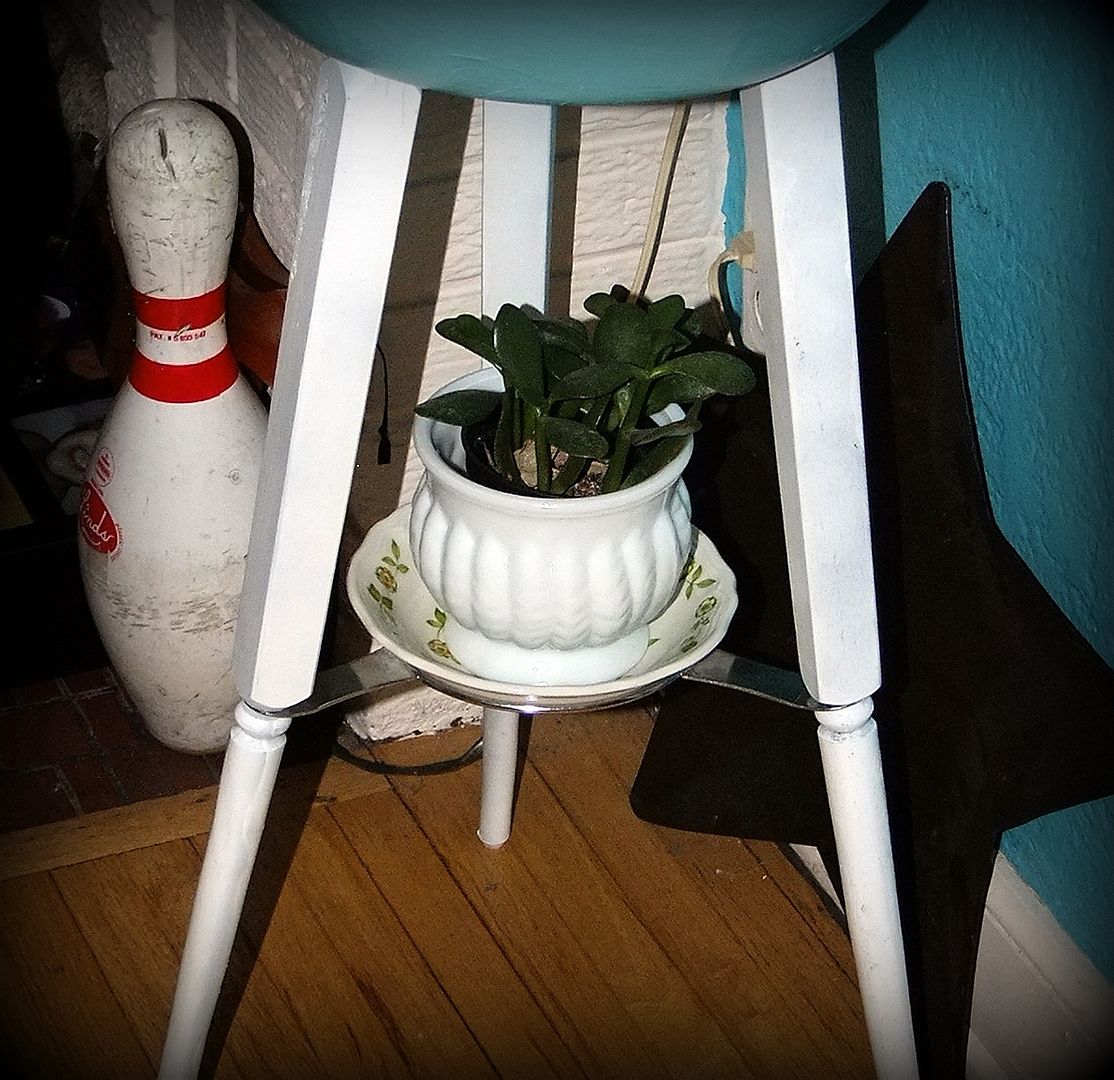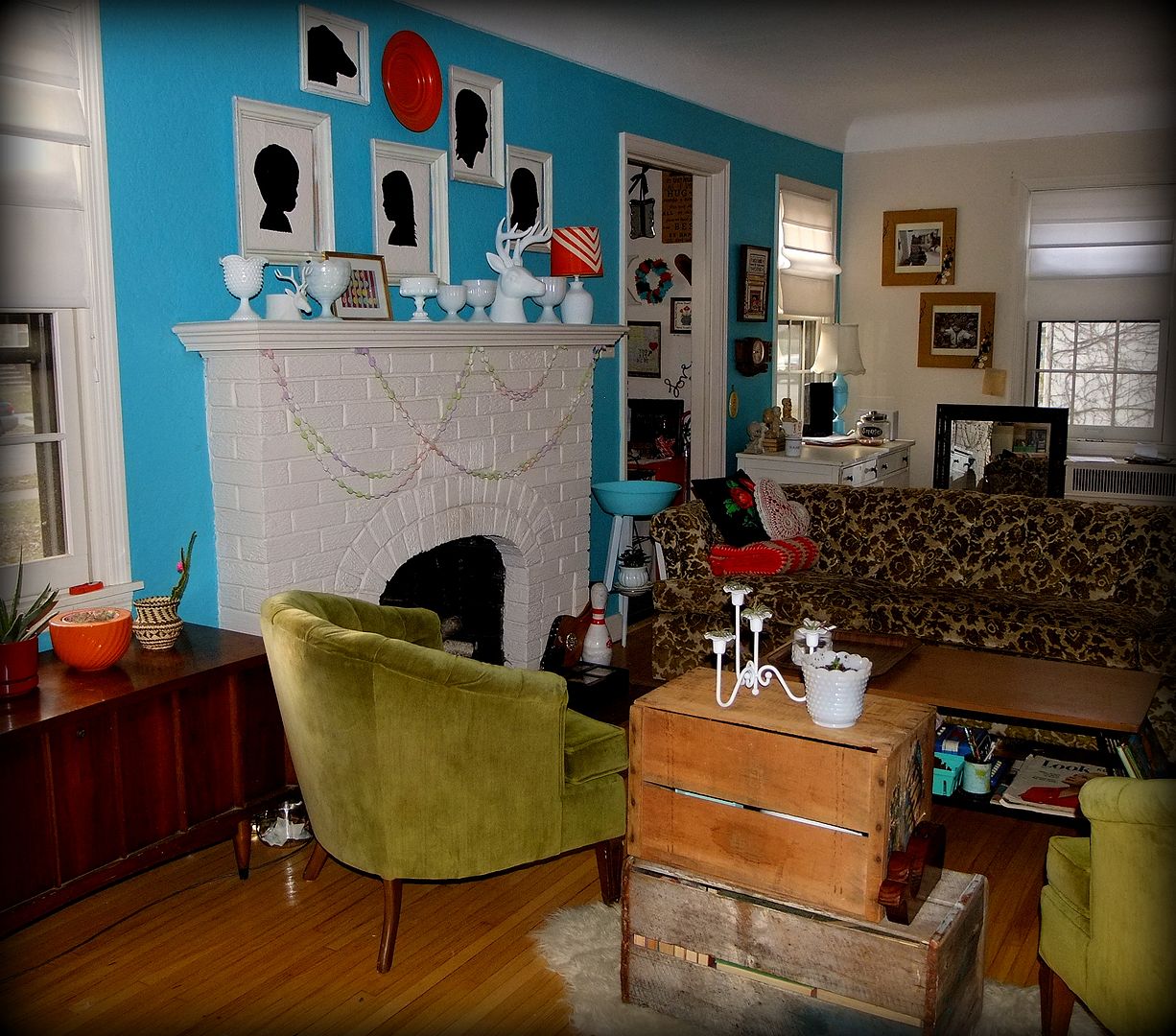 That's it!! Easy peasy.
xo,
megan bird