Because this song has been in my head all week (thanks to Chris' and the kids' love for The Muppets), I will start off with this...
banana bites
do do do do do
banana bites
do do do do
OK, if you don't have that Muppets song in your head now, that means you don't know what song it is. (And that's not necessarily a bad thing.) But now that I got that out of the way, I can tell you about these delicious banana treats that I made. And surprise, surprise, they are super easy to make.
Here's what you'll need (it's like a walking Target ad):
~ 4 ounces chocolate (I used Hershey bars, but you could easily substitute chocolate chips)
~ 1/2 cup creamy peanut butter
~ 5 bananas (Yes, there are only 2 pictured. I forgot to take pictures before I started cutting them.)
~ 3 tablespoons cream (I used fat free half and half and it worked just fine)
And here's what you do:
~ Cut bananas into 1/2" disks
~ Lay cut bananas on a sheet of wax paper
~ Set up a double broiler situation. In my case, that means a small pot of boiling water and a frying pan on top of it. I'm fancy like that.
~ Add chocolate, peanut butter, and cream to the top pan and stir as it melts.
~ Once melted, spoon chocolate on to the top of each banana slice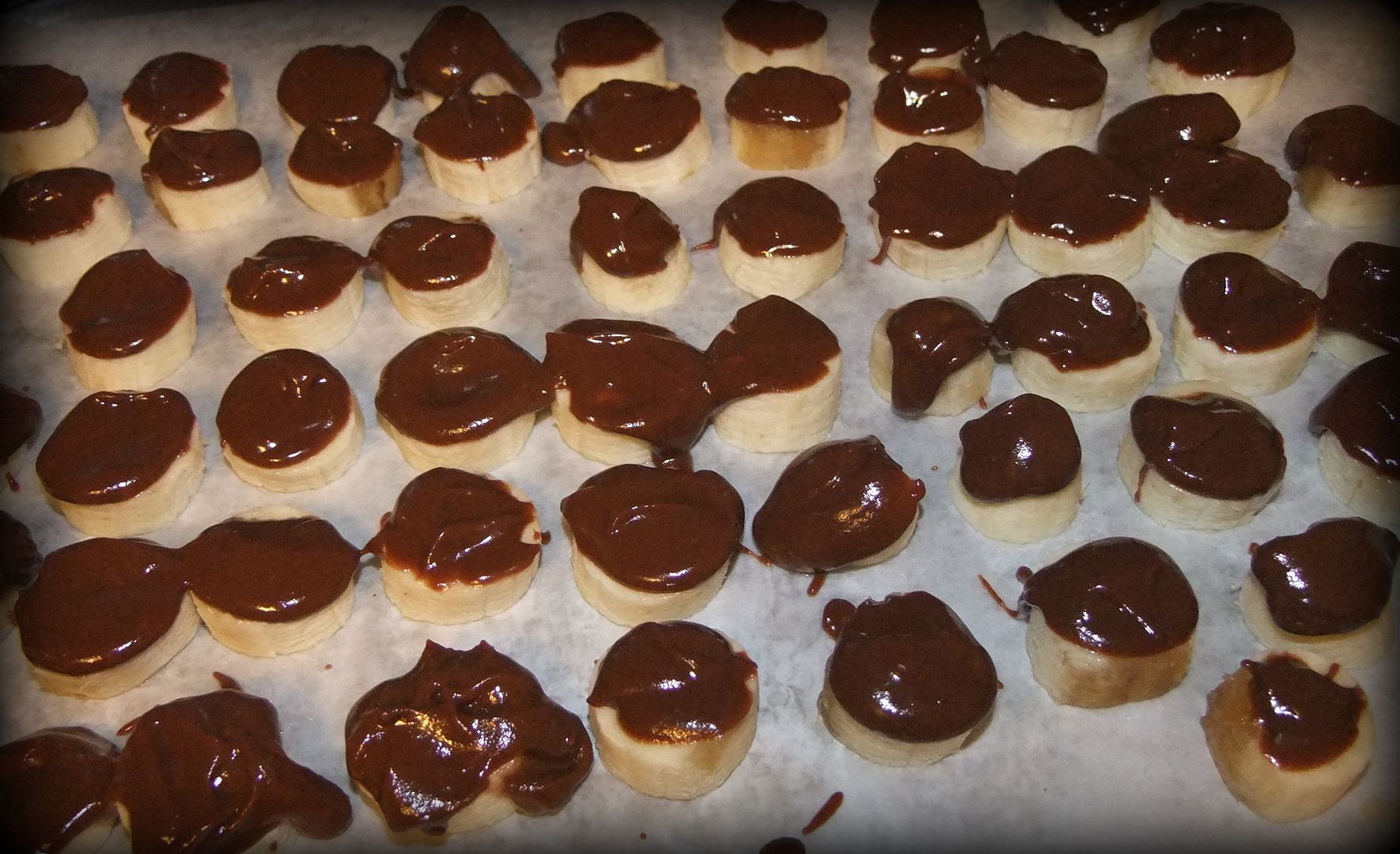 ~ Now slide to the left
~ Now slide to the right
~ Take it back now y'all
~ One hop this time
~ ~ Right foot let's stomp
~ Left foot let's stomp
~ Cha cha real smooth
oh wait...I got sidetracked...
~ Now freeze
No really, freeze the bananas overnight and serve on a pretty plate.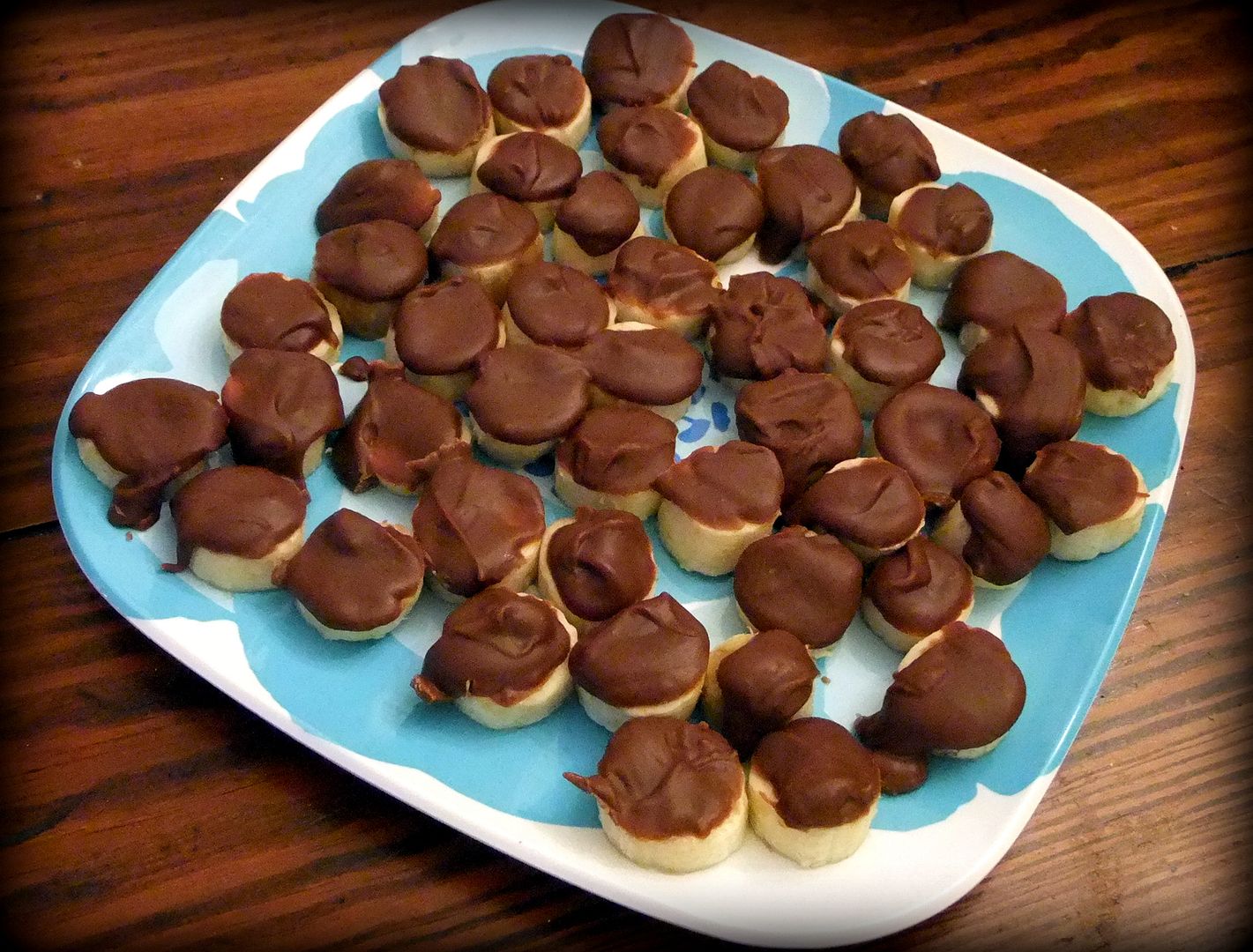 They are so yummy, and as I like to say nutritious. After all, they are fruit, dairy, protein, and heart healthy chocolate!
I will say this: try to eat them fast before they "melt". Frozen and thawed bananas are not the prettiest things in the world.
Enjoy!
xo,
megan bird

PS I want to wish a VERY happy birthday to my favorite son (he's my only son), Henry. He's 9 today and I'm finding it hard to believe. I love you, Boo Boo bear!