I was at a loss as to what to call this DIY. I know what I'm using it for, but a good name eluded me. So vintage spice tin bathroom storage it is. If you read
my post on Monday
, you know that I wasn't able to make the original DIY I wanted this week. No matter though because luckily I had these tins set aside for a rainy (or as it is here, snowy) day.
I have a few select makeup brushes, tweezers, and some nail scissors that I use to cut my bangs (fancy, I know) that I want to have readily accessible, because you know, I'm too lazy to open a drawer to find them. And when I saw these tins, I knew exactly what I wanted to do with them. Needless to say, I had all the items needed for this project in my house.
Here's what you need:
~ a vintage plate, frame or whatever you want as a backdrop
~ a few vintage spice tins in various sizes
~ hot glue
~ NOT magnet strips (as pictured) because as I found out, these are worthless
~ A hook to hang the plate (if it's something that doesn't have one already)
It's pretty clear what I did here. I don't really need to give you a play-by-play. But I will give you these awesome recipes from the back of the tins. Fruit salad anyone?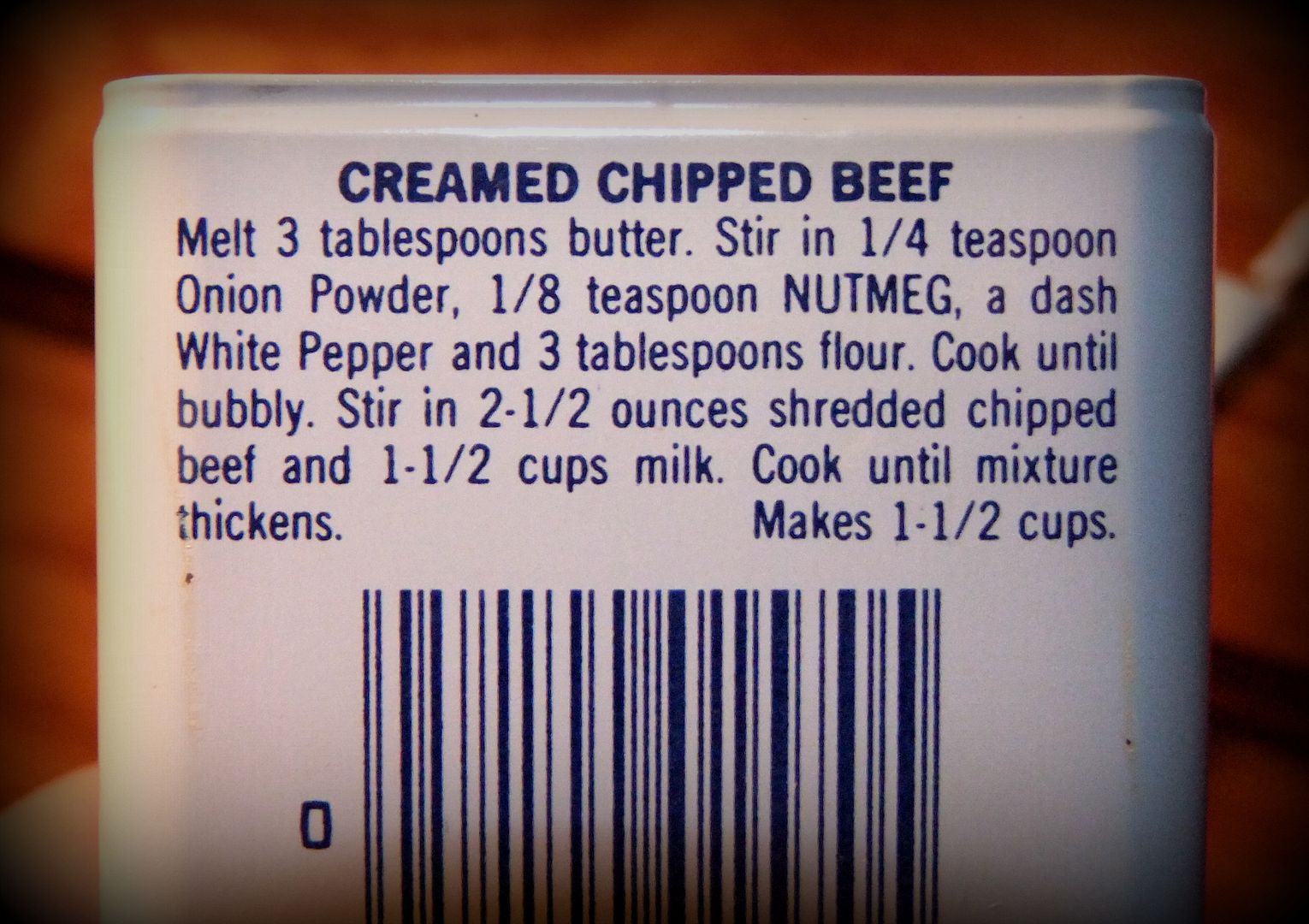 Basically all I did was arrange the tins how I wanted them, making sure there was enough room above them to fit what I needed, and hot glued them to the plate. See...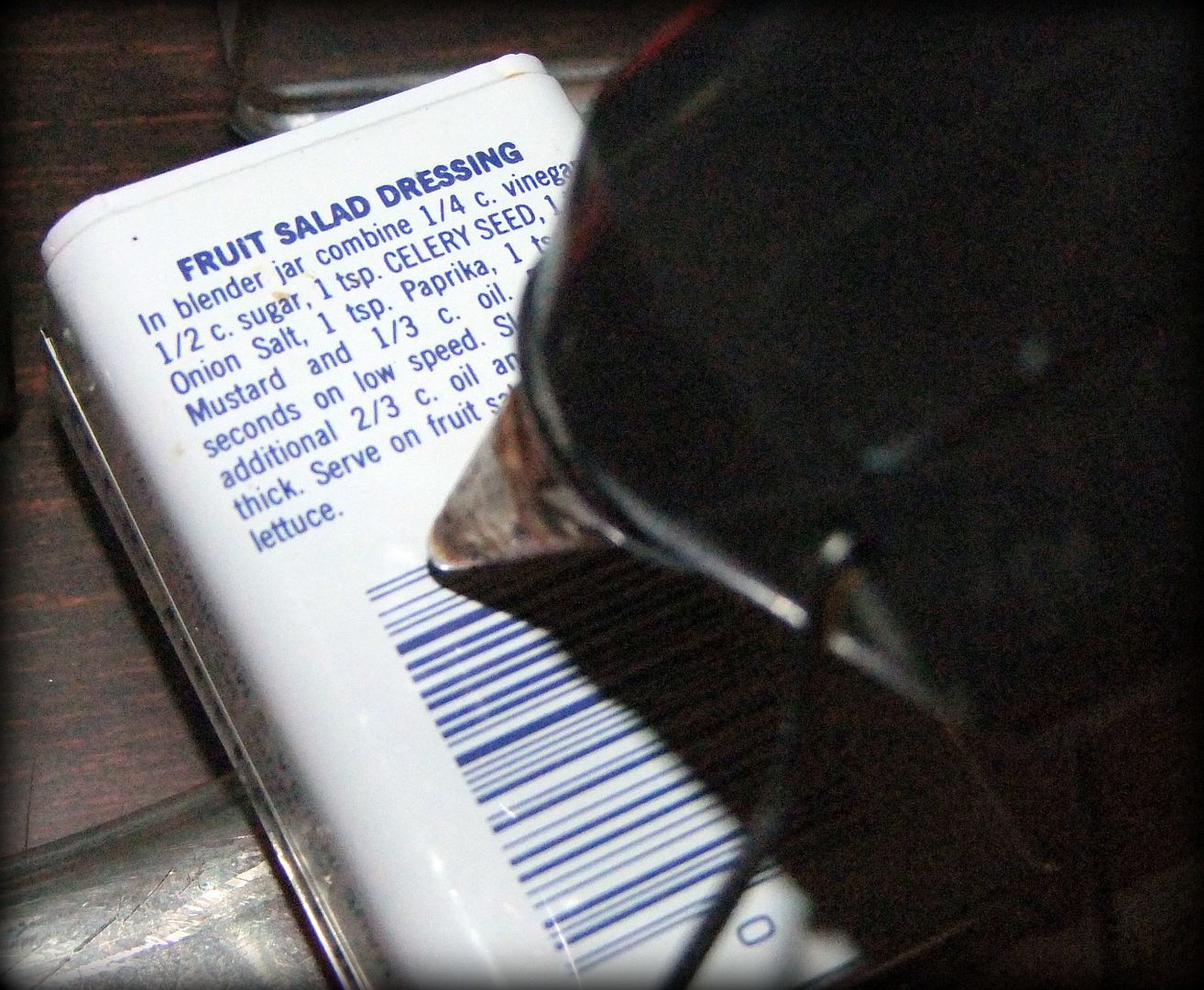 Just kidding, I'm actually not really gluing anything here. Do you know how hard it is to actually take a picture and apply hot glue at the same time? I wouldn't recommend it.
And here is the finished product on my floor because I was scared the hot glue wouldn't be powerful enough to hold the hanger on the plate. What was I thinking? Hot glue holds everything!!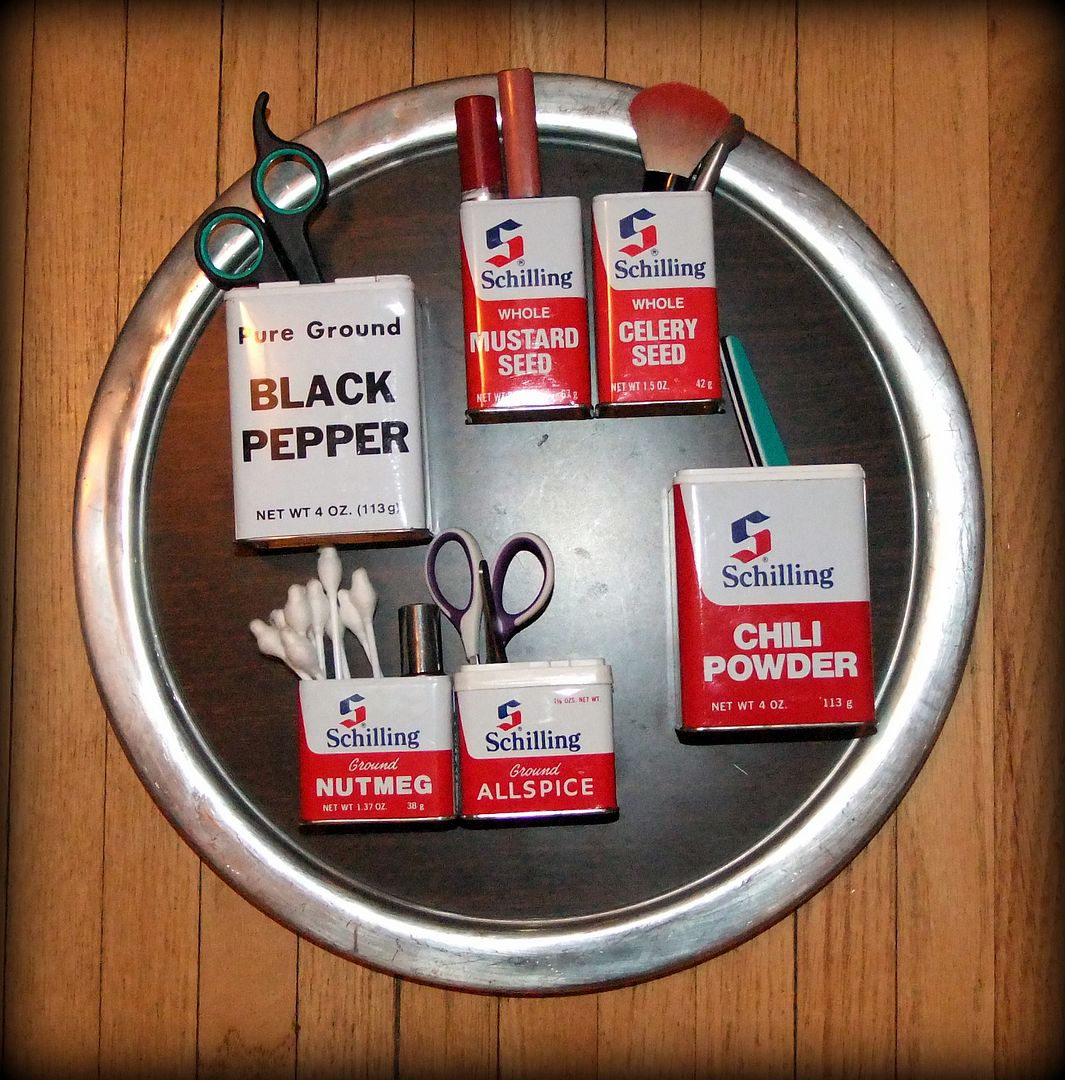 And here it is on the wall, where it has safely stayed for over two days. And I love it. Even Henry noticed it ("Mama, you put something new on the wall. I like it." That's high praise from him.)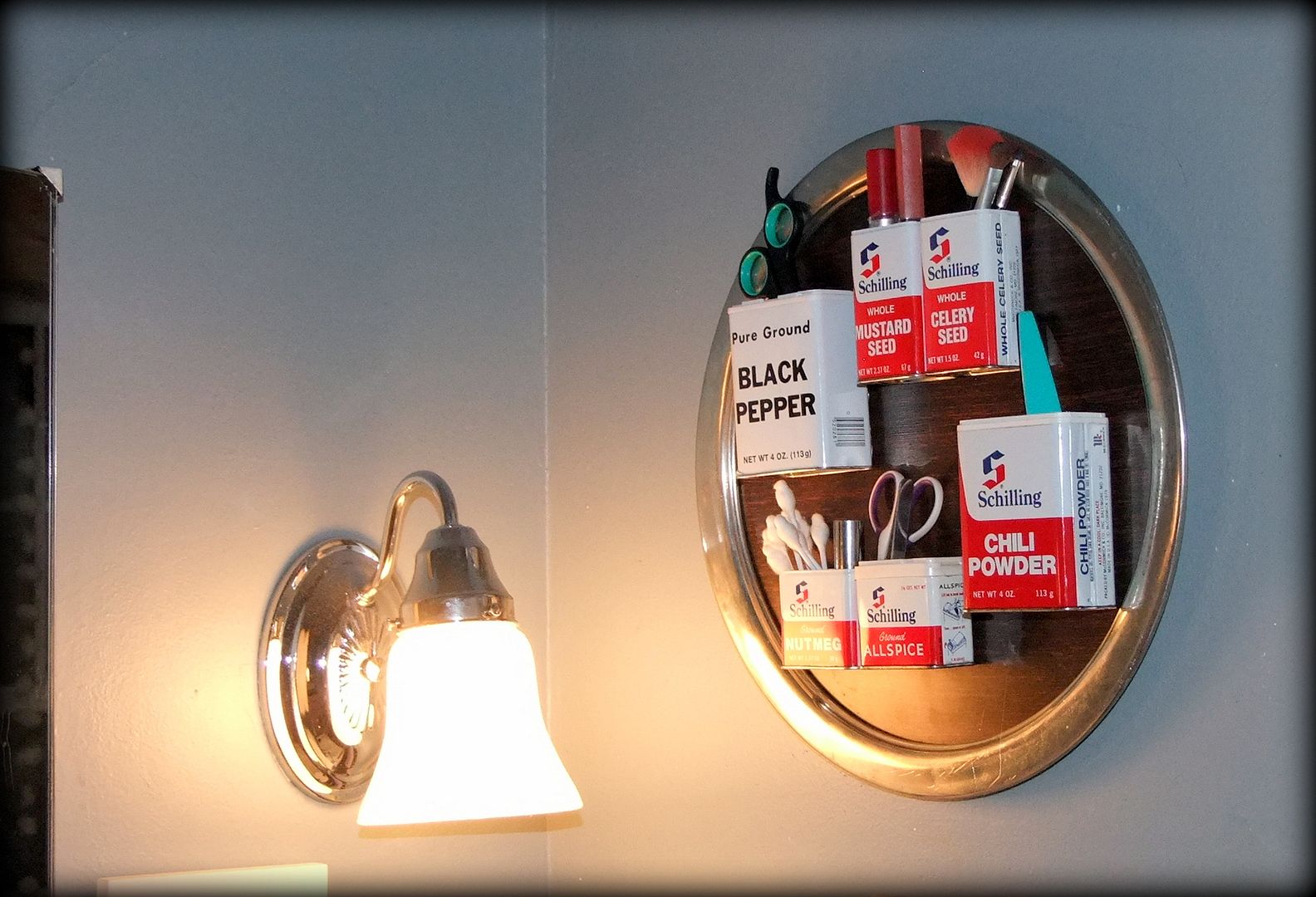 I will leave you with a card that I framed and is also hanging on our bathroom wall. Because this is how I feel about Chris.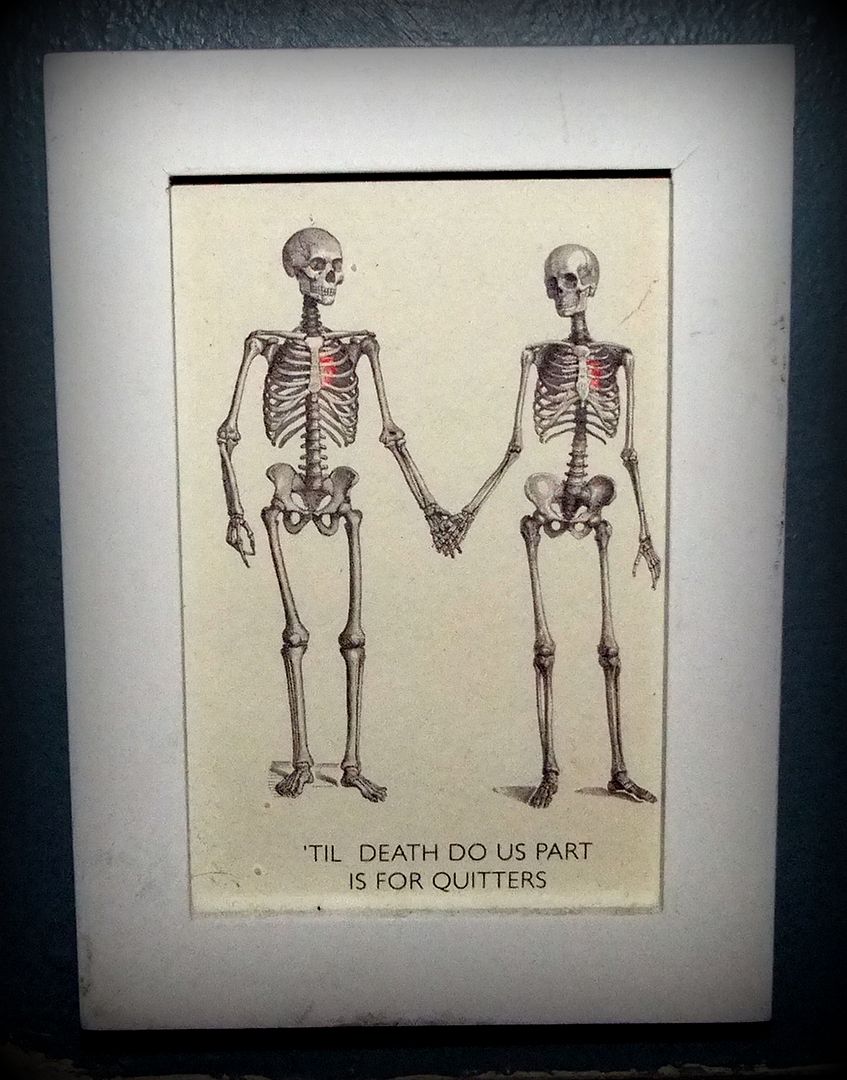 xo,
megan bird