things i am loving this week:
~ school started. while i love summer, it's nice to have the kids back on a schedule. plus, they both seem to love their teachers, so that's a huge plus.
~ mom's wine night. every year for four years now, two other moms and i have gotten together at the beginning of the school year to cry and talk about our kids starting another year of school.
~ henry told me he wants to get his master's in reading. eva wants to be a gymnastics, swimming, art, and music teacher. i love their ambition.
~ it's hotter than hot over here. i don't love that in and of itself, but i am happy that summer has decided to stick around a little.
~ we still have camping trips planned...including some sites with fabulous waterfalls...i can't wait!
~ nora and i are part of a super cool photo shoot this week...we can't wait to share pictures. lots of great vintage!
~ shopping. i know, i love it every day, but i have really had the itch to shop lately, and i think i'm going to need to take a day to do it!
and here are some other things we are loving this week.
megan bird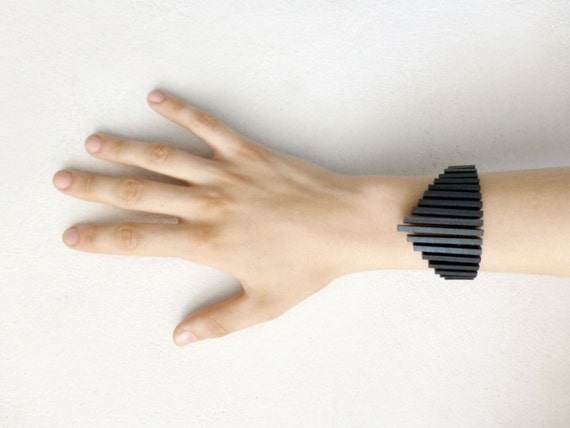 i love how simple, yet chic this bracelet is. no need to layer it with anything else...it's a piece of art all on its own!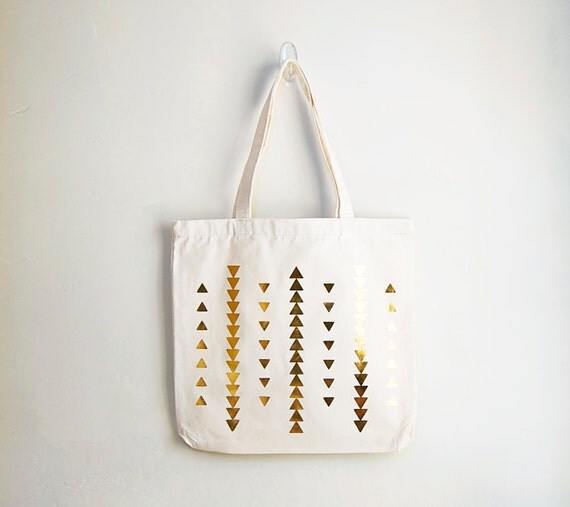 i have been on the hunt for a fun bag for winter. i like the idea of white in winter...plus the sassy gold triangles. this is so fun!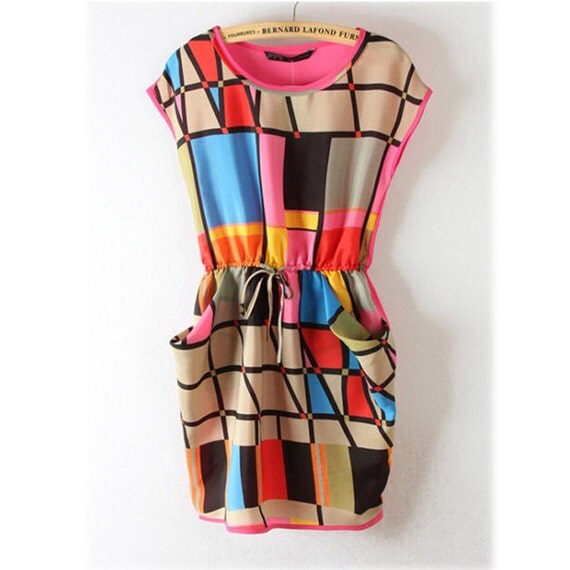 apparently i am loving geometric shapes this week! but really, the colors, the pockets, and the shape of this dress are amazing. i might need it!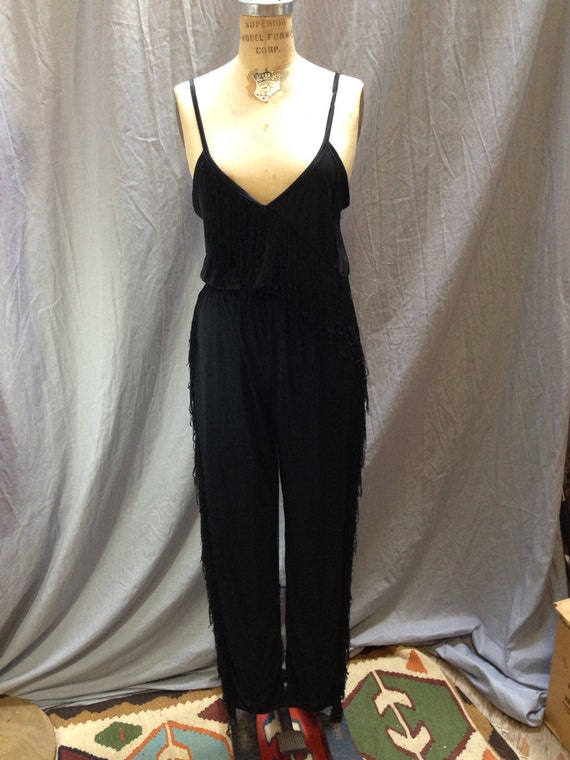 i know this jumpsuit isn't very practical. but who needs practical when you have fringe? i am in awe of this suit and need it in my life!!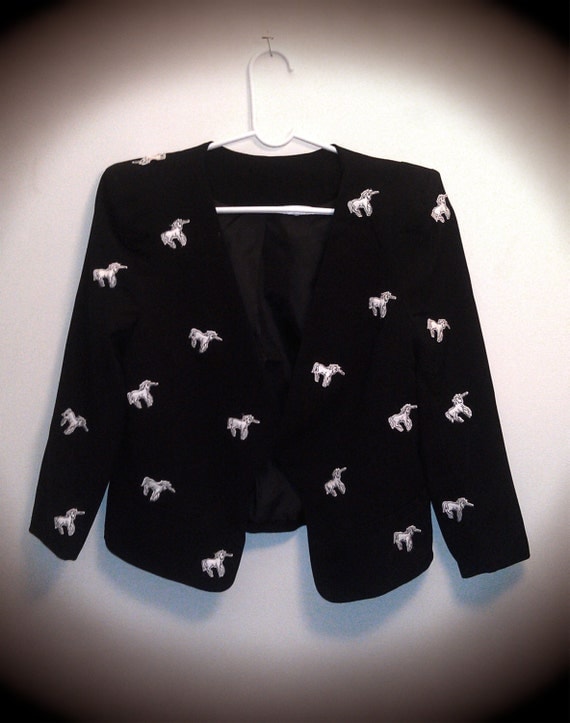 it's a blazer with unicorns on it. enough said.
blog*love
Purple Ivy
Ivy is the epitome of glamour in this
vintage-inspired outfit
. the colors together, and the great silhouette of both the skirt and shirt pair perfectly with that amazing turban she is wearing. what a great outfit!
insta*love
i thrifted the most amazing art work the other day. i am a sucker for anything having to do with minnesota, especially when it's a vintage wall hanging. i remember this quote from when i was a kid.
nora bird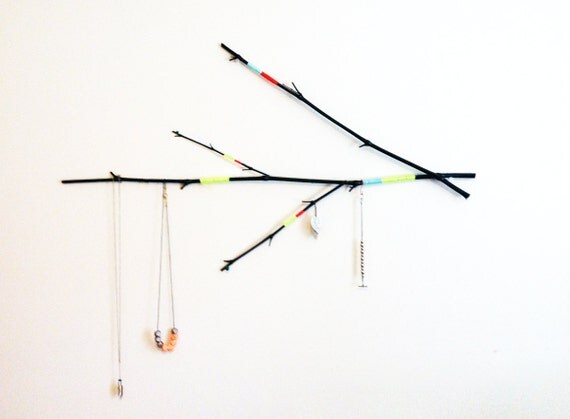 tree branch jewelry holder
i absolutely love this idea for storing jewelry! so rustic and colorful and cool!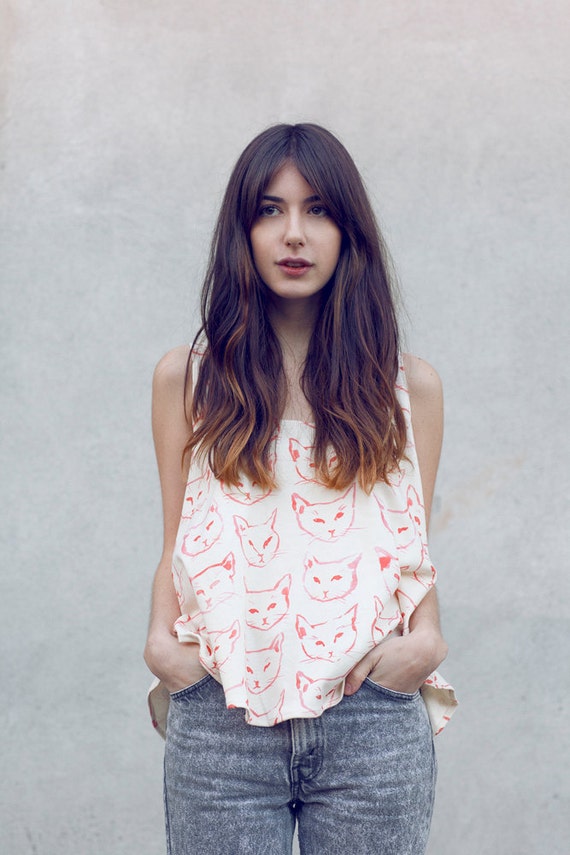 red cat tank
i adore the slouchy, drapey style of this adorable tank top. and the cool, original red cat print makes me love it even more!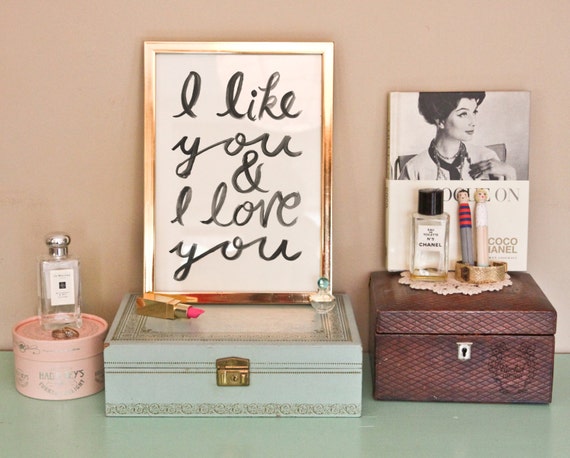 i would love to hang this print in my bedroom. it is so romantic and fun!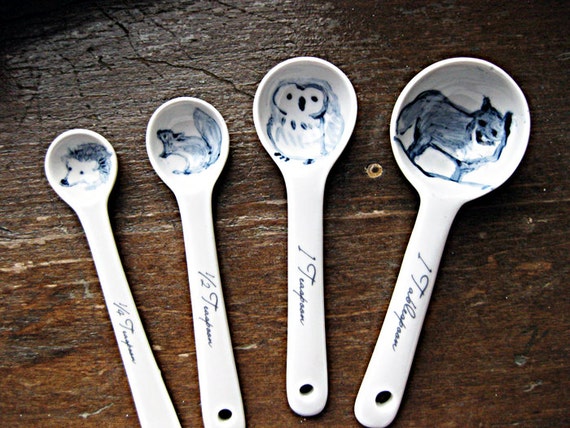 i love to bake, and these adorable measuring spoons would make me love it even more! how cute are those little forest animals?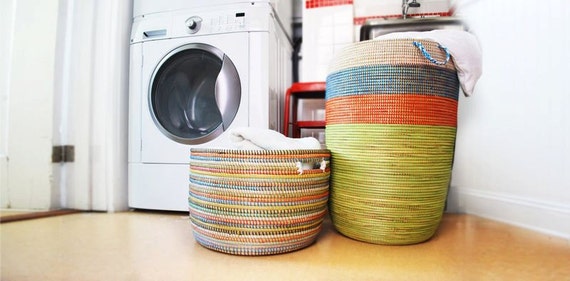 i've been a bit obsessed with baskets lately. i love them for storage. these colorful ones, made of recycled materials, are simply beautiful. i would love to fill my home with them!
blog*love
Lauren of
The Marcy Stop
looks absolutely gorgeous in the outfit in
this post
. i am totally coveting those amazing booties! and the print on her blouse is so pretty!
insta*love
follow along
@mrsbeyers
just a day in the life of a big sister! always messing with her little bro!
what are you loving today?
xoxo, two birds