i have a habit of going overboard with things. my motto is better too much than not enough – i think that's acceptable. so when it came to planning the decor for the wedding, i maybe (maybe) went a tad bit overboard. in the end, we ended using most of what i had bought, but there was still a lot. for example, we bought 40 bouquets of flowers, over 200 vases, jars, and tins and 100 air plants. like i said, we used them all, so i am ok with the amounts; however, we now have over 200 vases, jars, and tins and 100 air plants.
so i am now in the position that i need to find areas in our house to place 100 air plants (without it looking ridiculous). i have found a few fun places, but i wanted to make my own whimsical planter for them. my first thought was to use little dollar store animals. but, nora just used some to make
her diy
. plus they are really hard to work with, literally hard as rocks (at least the ones i bought).
and then i remembered that we had this huge kids' area at our wedding...a kids' area with enough toys to house a small daycare. and half of the toys in the kids' area were too young for our kids to keep...like the wooden alphabet blocks. so my brain, being the brain that it is, automatically thought that it would be super cute to make some alphabet block planters.
now, keep in mind that i am using air plants. air plants are awesome because they don't need dirt (hence the name). you can literally put them anywhere, as long as you give them a little spritz of water now and again. if you don't have air plants, you will need to revise this diy a bit to allow for dirt, but it is definitely still doable. as for the diy part, it's so easy. please dont' judge...i just got married (how long does that excuse last for?) (i'm going to milk it for all it's worth.) but if you're anything like me, i love a super easy, yet super cute diy. i can't sew, i'm not very good with power tools (i.e., i'm terrified of them), and i don't like crafts to take too much time, so this one was right down my alley.
what you will need:
~ alphabet blocks (as many as you want)
~ drill
~ paddle bit (size will vary depending on the size of the block you are using)
~ hot glue gun
~ air plants
(yes i started this project at night. i don't recommend using power tools in the dark.)
here comes the big diy. you might want to take notes, this is a tough one...
1. drill a hole about 3/4" deep into the alphabet block using the paddle bit
2. clean any saw dust off the block
3. hot glue the blocks together in the order you want
4. place air plants in the drill holes
got that? do you need me to repeat or explain anything because i know this is a very extensive diy. (did i mention i just got married?)
however easy it was, i think the finished product is adorable. you could make one for a baby shower, using the baby's name, or a wedding shower, using the couple's last name. you could make one that says, "welcome" or "party" or "two*birds" if you want. you probably don't want to do the two*birds one, unless you're a bird, in which case maybe this would be a more difficult diy for you. (i applaud you, you crafty bird.)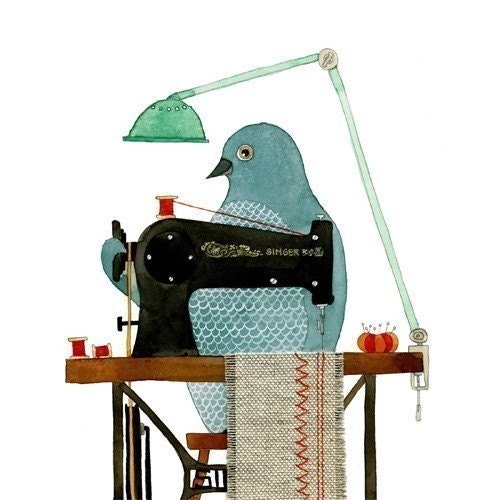 so what do you think, would you try this diy?
xo,
megan bird