i have no idea what to call this creation. it's for sure a chalkboard, it could be a planter, it could be a vase. if you can think of a cute name for it, let me know!
so it doesn't have a name, but that doesn't mean it's not cute. and it wasn't the very easiest diy, but that doesn't mean it was hard...after all, i was able to make it without harm. ok, a little harm (as you will see below). either way, it's cute, it's fun, it's practical (kind of), and even a child could (help) make it!
here goes, the magical mystery chalkboard herb planter/vase thingamajig.
what you will need:
~ piece of plywood (i bought a pre-cut piece from home depot for about $6)
~ chalkboard paint, paint brush
~ glass jars, with a lip on top
~ metal hose clamps, in roughly the same size as the jars you are using
~ nuts and bolts (same amount as jars) longer than the depth of the plywood
~ power drill
~ measuring tape
~ safety goggles and gloves are recommended, although you should note they are not in this picture
i began by measuring and drilling my holes, that way, i was able to smooth the holes before painting. i was actually very good about measuring and marking where i wanted the holes. while i am not super picky about most crafts, things like uneven holes or pictures hanging kittywampus really make me batty. (nothing that a glass of wine wouldn't fix, though.)
look how precise that is!
then simply drill holes where you want to hang your jars.
now it's time to paint. eva wanted to help, and i figured she probably shouldn't use the power drill, so i opted for painting. maybe a tarp would have been useful, but i like to throw caution to the wind, so we just painted right over the hardwood floors. that's what paper towels are for, right?
next up, screw some holes in the clamps. this was the hardest part...mainly because i wasn't sure what to use to do this. lucky for you, my trial and error serves a purpose here. i tried a long drill bit, i tried hammering a screwdriver through the hole, i tried using really crappy wire cutters to cut a hole...and finally, i used the drill and a phillips drill bit with a fairly sharp point (and some good ol' elbow grease) to get a hole through the clamp.
this drill bit won't work.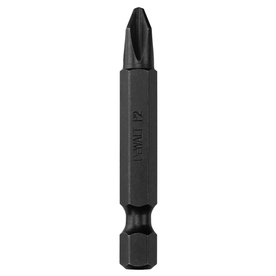 this one will.
and this, my friends, is why you wear protective gear....flying arrows.
ok, the arrow isn't real. but the blood is. screwing holes in metal can result in metal shavings flying all over the place. (i was at least safe enough to kick eva out of the room.)
so remember: no glove, no chalkboard herb planter/vase thingamajig love.
that phrase didn't just make itself up!
after measuring and drilling five holes in my wood, i then proceeded to screw holes in seven clamps. i know....the hardest part of this whole project, and i cut two too many. i guess i will have to make a smaller one later, because it was just too much work to have them go to waste. they always say measure twice, cut once, i counted once, and cut seven times.
is it just me, or is this diy turning into a 'diy, what not to do'? i promise, the end result is cute. speaking of...
ok, so all you do now is screw the clamps into the wood using your nuts and bolts. then, tighten them to the circumference of your jars.
add your jars, and loosen/tighten the clamps, as needed. (this is why i say use a jar with a lip...they stay seated in the clamp that way.)
add a little washi tape (or paint) to the edges to make it nice and pretty, and write whatever you want on it.

i plan on eventually using this as a herb planter.
but, for the wedding, it will be a hanging vase. i may even draw a cute chalkboard frame around it.
there you have it!! a cute little decoration for inside or out!
xo,
megan bird