the inspiration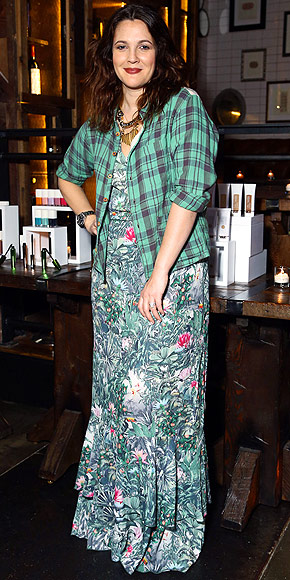 megan bird
earrings ~ hand-me-down from nora
nora bird
dress and shirt~ hand-me-downs from megan
necklace ~ Etsy, gift from jim
i have had some back issues in the past and have gone to physical therapy for them. unfortunately, pt didn't really help, and my insurance barely covered it, so i ended up paying over $100 a shot for each appointment. chris and i decided that instead of pt, i should get a massage every month; it's cheaper, it's more relaxing, and the place i go serves wine while you wait, so i was in.
i went on saturday for my january appointment. the woman i normally see was out sick, so i got a new masseuse. luckily it was a woman, as i always feel a bit more uncomfortable with men. however, when she began the massage, my eyes opened wide with shock...luckily i was lying on my stomach.
why, you ask? well, i began on my stomach, completely covered with a sheet. but, the minute she started the massage, she removed the sheet, so that the only part of my body covered were my lower legs. yep, big butt, out there. big. naked. butt.
i tried to relax, knowing she was a professional. what i didn't know was that she would work on my big naked butt for 30 minutes of the 60 minute massage. not even kidding. apparently i have a very knotty backside. (saying that out loud sounds weird.)
just when i started to feel comfortable with her massaging my naked cheeks, she would dig her fingers into a specific knot and literally jiggle her hand, so my whole (big naked) butt would just shake like a plate of jello during an earthquake. she did that more than once, and i was never ok with it.
in the end, though, she delivered a stellar massage, and i will see her again, despite the em(bare)(ass)ment. who knew i carried so much tension in my buns? now you all do, i guess!
and on that note, happy monday!!


xoxo,
two birds