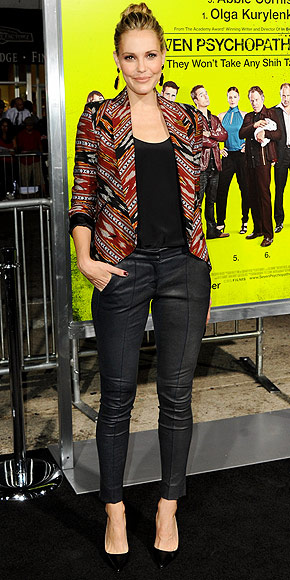 i had to look up
leslie bibb
on IMDb to see who she was. and even after looking her up i have no clue who she is. i have seen almost none of the movies that she has been in. but according to her bio, she was discovered on the oprah show, so she must be AH-MAAAAAAAAAAAAAAAA-ZING*!
anyhow, she has on a cute outfit (seriously, i need that blazer), and that's all we really need for inspiration monday! we hope you will play along! if you don't know the rules, click
here
.
xoxo, two birds
* this should be said in your best oprah voice.