i don't know a whole lot about taylor swift other that she has great hair and she always dresses pretty darn cute. and really, the only prerequisites for becoming our inspiration picture on mondays are to be at least semi-famous and to wear something cute. so here you go! taylor swift looking cute (and comfy...bonus!).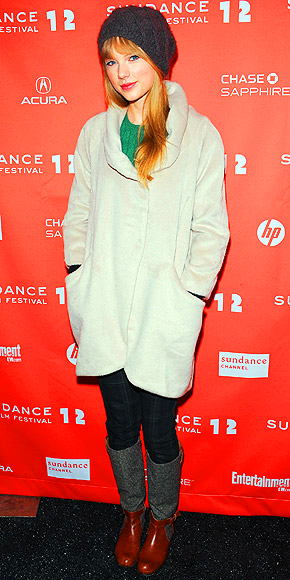 we hope you play along! it is really fun! don't know how to play? click
here
for the rules of the game.
see you on monday!
xoxo, two birds