are you tough enough to be a duff? (megan just dared me to write that because she has had some wine and thinks it is the funniest thing ever right now). okay, enough duff stuff. (sorry. another megan joke). here is the inspiration picture for monday. the duff sisters, haley and hillary. choose whichever one you want. have your sister join in! and your dog! whatever! it's fun.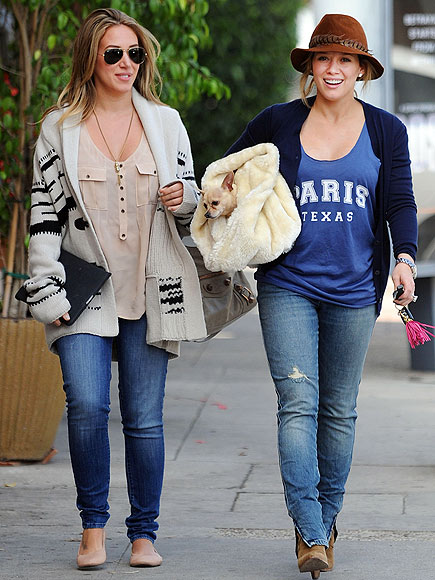 we are excited to see if you have the right duff this week. (you guessed it! megan again)! if you don't know how to play, click
here
for the rules! trust me, it is fun!
xoxo, two birds