nora and i were hanging out today, getting some pictures taken for
etsy
. we were a little slap happy from lack of sleep and excitement from the sale. for some reason, we started singing the song "smooth operator" by sade. we decided that we needed to work with sade to rewrite the song. it really annoys us for some reason that she uses the words, "coast to coast l.a. to chicago". chicago is not a coast, sade. so here's what we came up with so far, "coast to coast new york to juneau", "coast to coast new york to san diego (or franciso)", and of course the most poular, "coast to coast l.a. to walterboro" (the ever-popular south carolina city). you get the idea.
so if anyone has sade's phone number (or even an email address would work), let us know. we want to tell her we would be happy to rewrite the song and style
and
direct her new video. we are after all multi-talented that way. have you ever heard of
two birds' production
?
speaking of talented sisters...this week's inspiration is the duffs. you could choose either haley or hilary. we decided to collaborate and do both.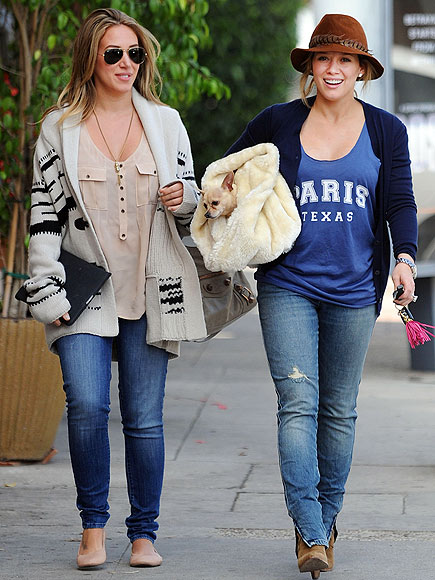 megan bird
jeggings ~ Target
blouse ~ H&M
sweater ~ vintage. thrifted
shoes ~ Dots
earrings ~ Heartbreaker
nora bird
sweater~ birthday gift (thanks, Mom!)
tee~ UO
jeans~ F21
boots~ birthday gift (thanks, Izzy!)
happy monday!
xoxo,
two birds