our old grade school had a festival this weekend. it's called septemberfest and we go every year. the kids all run around and play carnival games and the adults sit at the stage area, watching the bands play while drinking overpriced beers. it's a fun time all around. and you know, every once in a while it's fun to get a bit day drunk. this year, there were the cutest bands. the first one was a group of four kids, probably about 12 years old. they sang about fours songs, including i'll melt with you by modern english. they took some liberties with the words, because it's quite inappropriate for a 12-year old kid to sing, "making love to you was never second best".
the second band consisted of two boys, probably about 14 years old. they were amazing. i was so impressed. they both had amazing voices, played multiple instruments, and played great music like bon iver. nora and i joked that we wanted to record them, throw it up on youtube and somehow contact ellen degeneres so she could assist in making them the next big thing. we considered ~ if just for that afternoon ~ starting a spin off of our shop. two birds productions. what do you think? would you listen to the artists that we signed??? and then, of course, we would just snowball from there. two birds idol; grammy award winning artists, two birds; mctwo birds franchises (the golden wings); oscar winners, two birds; two birds, commanders-in-chief. yep, the first ever female team presidents. birds can dream, right?


this week's inspiration (other than the two superstar singers) is maggie gyllenhaal. her easy style is fantastic, and who doesn't love a maxi dress?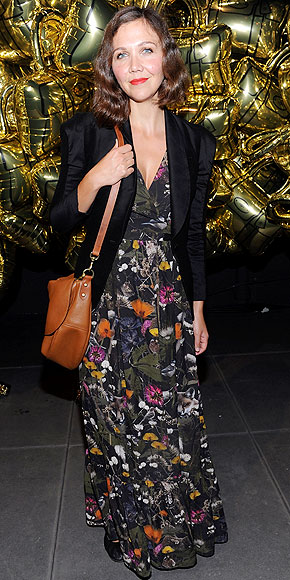 academy award winning megan bird
dress ~ Target, thrifted
boots ~ thrifted
sweater ~ Target
belt ~ vintage, Rewind
earrings ~ Claire's
bracelet ~ vintage, garage sale
madame president nora bird
dress ~ Victoria's Secret
jacket ~ Levi's, thrifted
shoes ~ Madden Girl, Ross (Las Vegas)
ring ~ F21 or Heartbreaker???
happy monday, all! remember to write us in when it comes time to vote! if we become presidents, free mcbird burgers for everyone!!