on sunday we met some dear friends for brunch. our friends had made the reservation for 10am upon my request because mimi would, of course, be joining us. there is a window of time, when you have a toddler (this is at least the case for my kid), that you can actually go out and run errands or get brunch with friends or do whatever needs to get done, before they start going crazy and getting loud (and sometimes crabby) and should no longer be in public. this window is sometime between when they wake up and nap time. we have mimi's window pretty much figured out, but it can still vary. and that can be scary. anyway, we walked into the fancy restaurant (the nicollet island inn, for those local or curious) and soon realized that it would be a five course, plated brunch. and we were scared. how was our 16 month old going to sit through a two hour, coursed meal? what if we have to up and run out of here when she starts screaming and throwing the fine silver around the room? soon after we began our brunch was when we realized that mimi has a taste for the finer things. at this restaurant, children are also served a coursed meal, which i found adorable (and kids under three eat for free! bonus!). during the meal, mimi was calm and collected. she ate her delicious food (as well as some of mine) reasonably mess free. at one point, the server came around to fill my unlimited mimosa (awesome!) glass, and she sort of leaned back in her highchair, gave him this silly little smile and started bobbing her head in this crazy little dance. we all just started cracking up. she was having the best time and being so good. anyway, i am sure this was a crazy fluke and we got super lucky. but it was totally awesome. we got to enjoy an amazing brunch with friends and they now think our kid is super well behaved and always eats whatever is on her plate! ha! we will just let them believe it...anyway, this was one of my favorite days of late. and the following are some of our favorite things. (see what i did there? seamless transition!)...
nora bird's picks
i am so inspired by this photo! i am looking to do a little framed photo collage in my dining room, and now i totally want to use colorful matting. i love it.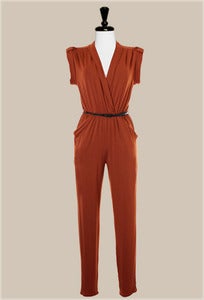 a super hot jumpsuit in the perfect fall color. um, yeah. must have!
these are the most adorable little pillows ever! they would add the perfect touch of cute to my living room.
yes. these are ridiculous. who needs a wedge that high or a shoe that blue? i do! this is why i love them.
i love statement jewelry. i love pieces that have a granny-cool edge. these earrings give me both. love them.
megan bird's picks
i think this is the perfect little black dress for winter. so much so that i just might have to get it.
every week i wonder if i will be able to find yet another pair of jcs to post on love*birds...jeffrey, you haven't disappointed me yet. these shoes are fabulous!
i need these earrings. that's all i can say. i am trying to finish this post quickly so i can order them! see all three items above...hello outfit!
i am not a watch wearer, but i do love watches. this one is so great. it's big and vintage looking and...big. did i mention i like big watches?
the whole house is pretty amazing (click on the source to see the whole tour), but this kitchen is fabulous. from the farm sink to the wallpaper, i am in love!
what are some of your favorite things?
happy day, all!
xoxo,
two birds