here are a few things i'm loving today:
♥ egg rolls for breakfast (i ate about five).
♥ when my daughter asked if she could use my lotion and i said, "no, it's just for people with wrinkles", she said, "but mama, you don't have wrinkles!"
♥ meeting a new neighbor at the block party last night and having her say, "i know those shoes...where's your tattoo?" and finding out that she reads our blog. (hi cheri!)
♥ finding a new menswear vendor for our sales. not only does he have impeccable taste, but he is also one of the nicest men you will every meet.
♥ learning how to make a heart symbol (alt 3 for anyone who is as computer (il)literate as i am).
a few other things on my must-have list...
megan bird's picks
i know i shouldn't be thinking fall already, but these are so cute, i couldn't help myself. granted, they'd be just as cute in the summer...
i sent this to nora yesterday as a possible dress for her to buy to wear to a wedding. i secretly just wanted her to buy it so i could borrow it.
if you're going to wear feather earrings, you might as well go all out! extra long, extra bright, extra cute. i want these ones right now!
in.love. i am a huge fan of pantsuits. add some lace and elastic leg bands? sold!
again, too soon for fall. but how beautiful and comfy does this look? doesn't it make you want to lay on a hammock on a fall day, sipping tea and reading a book?
nora bird's picks
i love the black and tan weaving on these peep toes. it takes the classic black pump and makes it a bit more edgy and exotic!
i'm a sucker for all thinks polka dotted. and these shorts are just too sweet! i must say, they would look super fab with those woven pumps above, right?
the vintage shape and the tapestry like fabric of this handbag give it that granny-cool edge that i just love.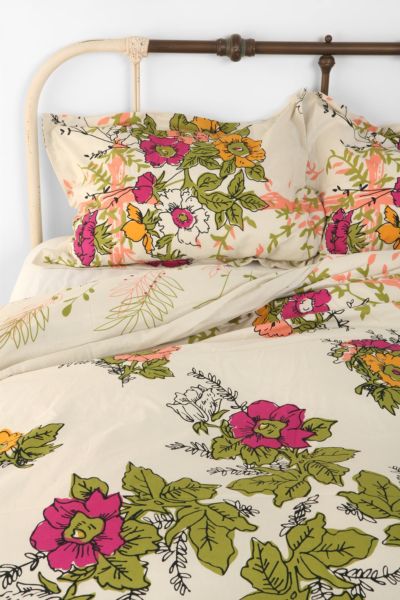 i am in the market for a new duvet and this one caught my eye right away. i love the vintage-y looking fabric. and it is reversible. bonus! the
pillow shams
would be a must, too, of course.
this vintage dress is sophisticated and cool all at once. it would be just perfect for that wedding i am attending!
have a
fabulous wednesday
!
xoxo, two birds