i was definitely a rolling stone this weekend. it was a non-stop kind of weekend. one where i kind of feel like i need a vacation day to catch up. don't get me wrong, it was so fun. we spent a ton of time with family and friends, ate great food, drank great drinks, and took great
pictures
(if i do say so myself) of great clothes. this morning, we were having family sunday funday and i turned to chris and said that i absolutely had to go home and take a quick nap. i was fortunate enough to get about 30 minutes in...and then is started all over again with a totally impromptu dinner/grill party at our house. i love that people randomly stop over at our house to hang out. it makes me feel like a mother hen, and being a mother hen, in my book, is a great thing!
sorry guys, i got nothing. i tried and tried to come up with a funny story or a nice little quip to give you, but i got nothing. i'm too tired. so hopefully today, our inspiration pictures will be enough.
today's inspiration: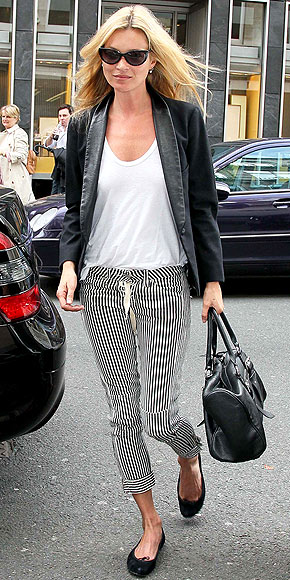 kate moss
megan bird
blazer, tee ~ target
shorts ~ express, thrifted
shoes ~ urban original
necklace ~ vintage, thrifted
earrings ~ F21
watch ~ chris', target
bracelets ~ Dots
nora bird
pants ~ Theory, thrifted
shirt ~ Old Navy
vest ~ vintage, thrifted
shoes ~ F21 brand, $9.88 store
necklace ~ gift, Etsy
bracelets ~ Dots
hopefully you are all rested and relaxed after the weekend!!
xoxo,
two birds