spring has sprung here in minnesota (knock on wood)! i feel like it's safe to say that , nope, i'm not even going to jinx us like that. forget it. all i know is that today the sun is shining and that makes me happy!! (garage sale season, here we come!)
caribou has this promotion that every time the twins win, you can get a medium coffee for $1. and, if you bring your own mug in, you get $.50 off your bill. embarrassingly, i wasn't thinking about all of this when i went to get my coffee this morning, and had to use my credit card to pay a $.55 bill. oops! oh well, i guess money is money, right?
anywho, on to this week's edition of favorite things.
megan bird's picks
what a simple, yet beautiful idea! lockets don't just have to be filled with loved ones, they can be filled with places you've been, cities you adore and memories of journeys past. (diy, here i come!)
i am certain that this is meant to be a toy for a child. but i would most definitely adorn my couch or chairs with this little gem of a pillow!
how beautiful and summery is this dress? i especially love the open-back detail!
as far as i know, these babies are sold out. and i can see why.
i love this idea so much, i might do it in my sons room. small frames flash cards. cute and educational!
nora bird's picks
i wish this were my kitchen. so bright and happy!
i want to buy this and wear it all summer. it is the perfect summer go-to top!
i have been looking for a chain strap purse for a while now. and this yellow one is so cute. the camel and orange ones are on my list too!
is it insane that i am actually considering spending almost $200 for these jeans? i know what my husband would say! but honey, i love them so much!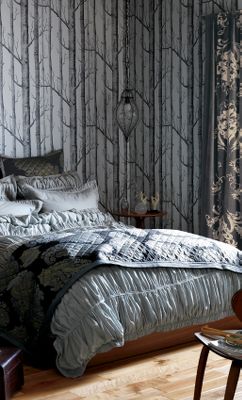 jim and i have been wanting to put up a birch tree wall for as long as i can remember. i think is about time we do it!
we hope you are having a great day so far!
xoxo, the birds