happy wednesday, all! we have been so busy sorting and hanging and taking pictures of the two birds items, that we almost forgot it was our new post day! luckily, neither of us has a shortage of beautiful things we love...so, here goes.
megan bird's picks
i love all things minnesota. i try to display a few things around the house without making it look like a tacky minnesota lover house. i think this would work.
i saw this on another blog recently, and realized that i had to have it. i have always had a strange fascination with babushkas...and this one is a ring, people. can't get much better than that!
what a random mix of cuteness! this plaque is calling my name!
i already own a pink cuckoo clock, so i might get vetoed on these. they are are cute, though!
just the thought of sitting on a front porch – no lying on the front porch, reading a good book with the sun shining down on you...doesn't it sound nice?
nora bird's picks
this photo honestly gave me butterflies. it is just so beautiful and romantic. i want to be there.
wedding invitations hand printed onto vintage handkerchiefs and postcards of new york and paris. *sigh*. i am a little teary eyed. i wish i had done this for my wedding! these are gorgeous!
i am in need of some nude wedge sandals for this summer. these sam edelman's are so gorgeous! i would wear them every day! a bit out of my price range though...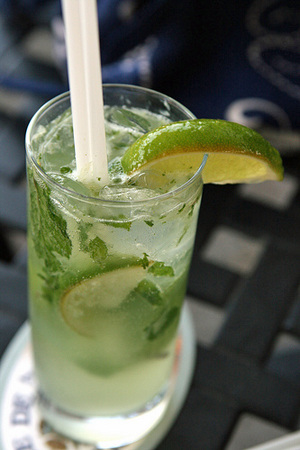 mojitos are good for you! this article proves it! okay, maybe not good for you, per say...but whatever. i think this will be my summer drink. i am already picturing sitting on megan's patio with our hubbies (after a long run, of course) and sipping a few while the kids run around in the yard! hurry up, spring! i'm getting thirsty!
i am loving this mini linen saddle bag for spring! and it is under $15! too bad it could never store all the diapers, wipes, toys, snacks and other baby paraphernalia i have to lug around these days. oh well. i think i might just buy it anyway...
xoxo, megan bird and nora bird