happy wednesday, everyone! we hope you're all doing well. if i (megan bird) were to tell you what i truly love today, it would be advil, my bed and my pillow. something happened to my neck, and i can't move it. i went to the chiro last night and that only made it worse. i feel like
joan cusack
in sixteen candles.
needless to say, i am not in a brace...but i am in a ton of pain. ok, enough feeling sorry for myself...on to the things i love today!
megan bird's picks:
i know this is a small picture, but i adore this whole set up. how cute are these framed letters? i think this might be a diy that i do for my home...because i don't really want to pay $829 on
ebay
!
i love this rosette
quilt
. it's like art on a bed. i bought a small baby blanket a lot like this, and i plan on framing it. it was too beautiful to pass up. but i sure would love a bigger version to put on our bed!
i want a closet full of jeffrey campbell shoes. i will start with these
foxys
.
how fun would it be to wear this little
betsey johnson
number out on the town? or around the house? or anywhere?
i love this
picture
. it's how i envision my perfect back yard. i would throw parties every weekend and wear my betsey dress and jeffrey shoes. it would be fabulous!
nora bird's picks
this
outfit (okay, maybe not this exact outfit, but something like it) will be my go-to summer ensemble. i am in love with this look.
such a cute and fun
vintage map
of minnesota. i would love to have this framed in my house!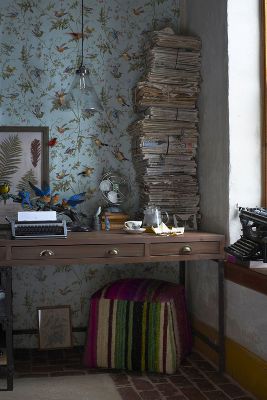 i wish
this
was a little nook in my house. i am especially loving the wallpaper. i dream of covering my walls in vintage wallpaper! and that ottoman is so cool.
it seems as though megan and i are both dreaming of backyard summer parties! doesn't
this
look amazing??? i want to be there right this minute!
xoxo, megan bird and nora bird