chloe sevigny is one of those celebs whose style you either love or hate. i happen to love almost everything she wears! she's funky, she's fearless, and i would love to raid her closet! chloe wore this teal, lace Proenza Schouler dress to the Costume Institute Benefit Gala and i think it is just fabulous! so fab, in fact, that i decided to feature it in this month's 'the look for less'.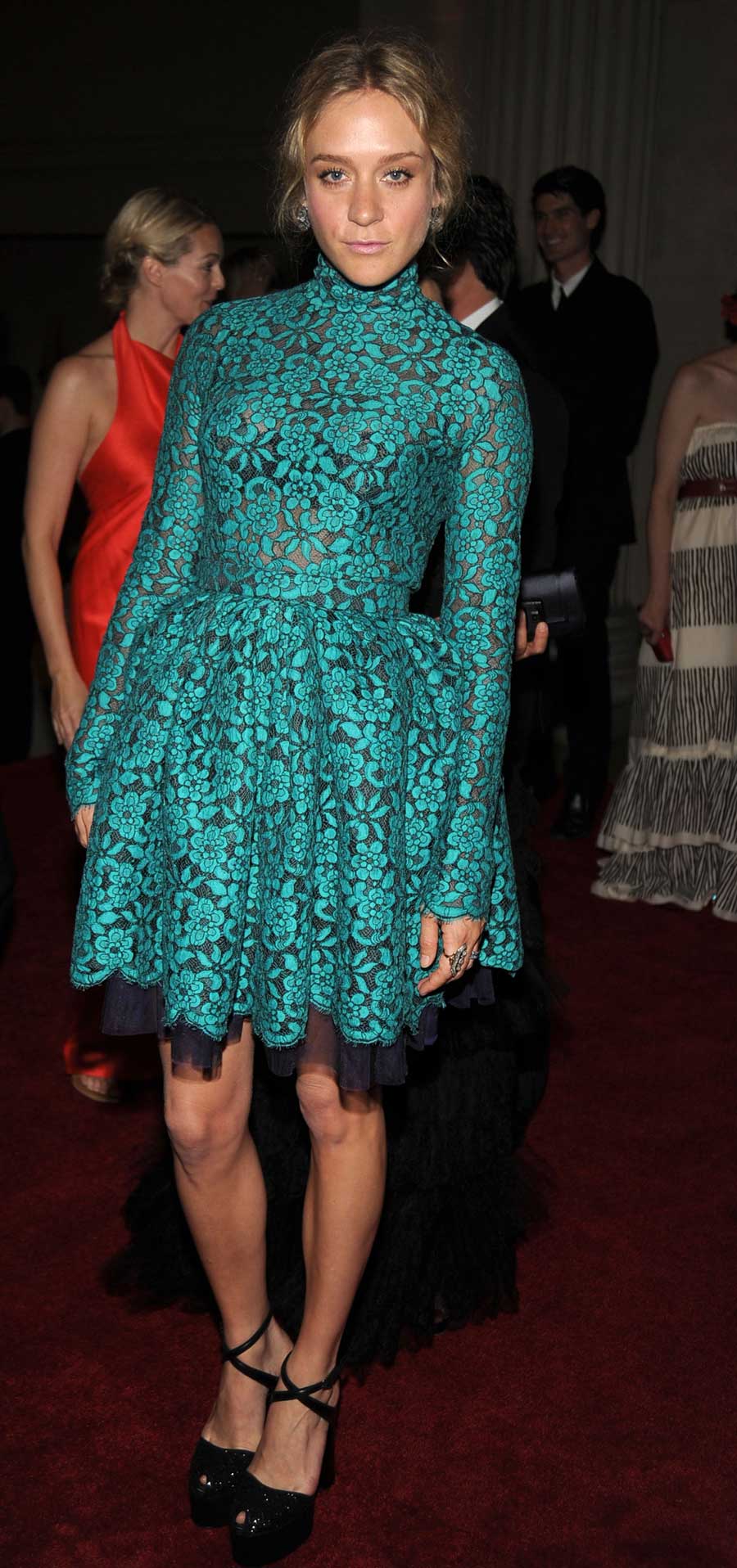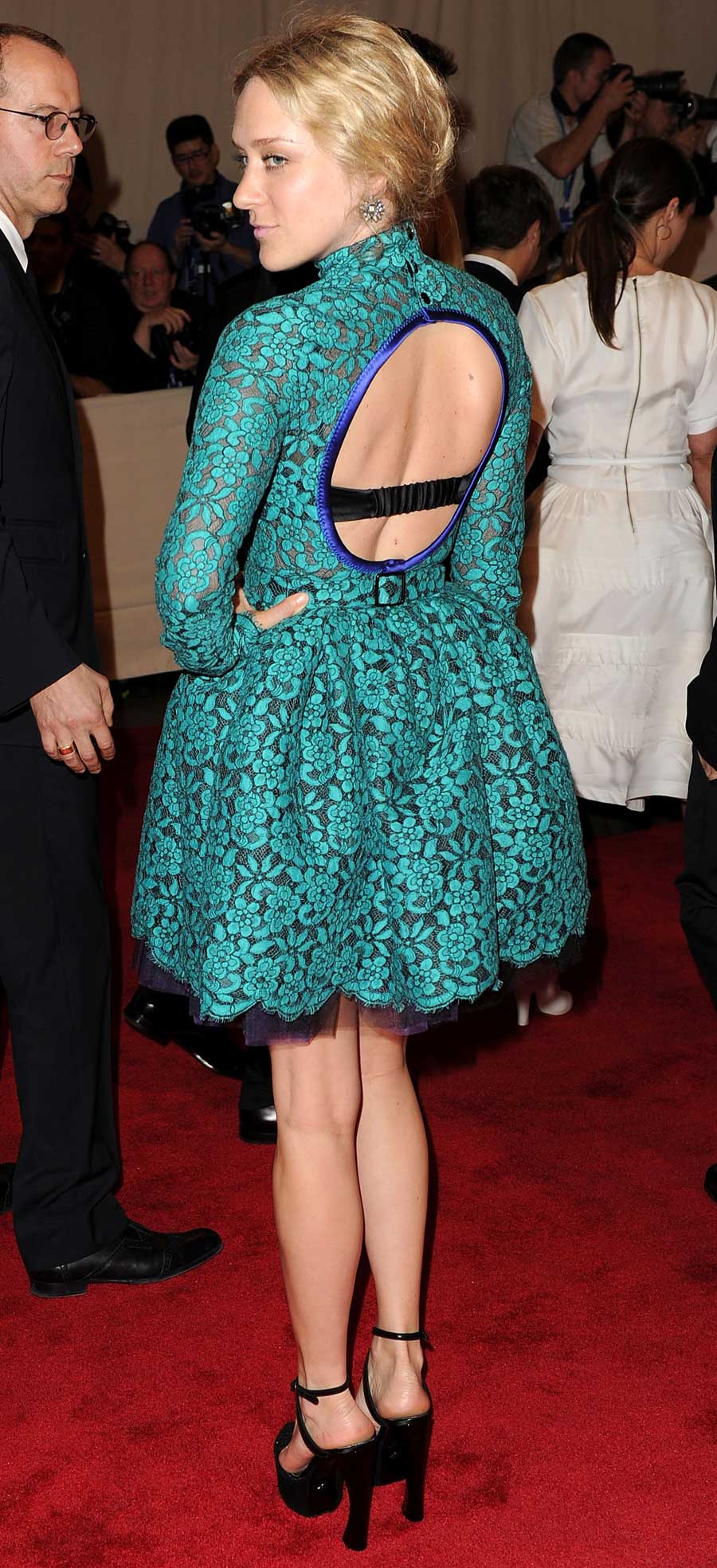 it proved a bit challenging, but i think i did pretty well! i switched out the teal dress for a
black one
(but it does have the peek-a-boo back!). i compromised by adding a pair of amazing
blue platform pumps
!
chloe's dress has long sleeves, so to add that effect i found this great, lace
blazer
. lace on lace? why not?!?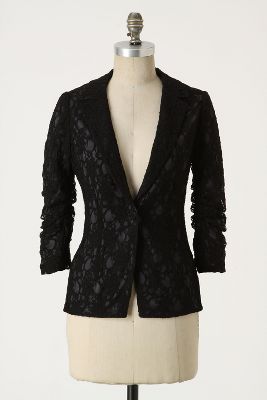 with all that lace, i kept the accessories simple. like chloe, all you need is a super cute pair of
earrings
and a couple of great
cocktail
rings
!
i am not sure how much the Proenza Schouler dress that chloe wore retails for. however, the designers behind the high-end brand have
admitted
that not even they can afford their clothes! the outfit i put together will be much easier on your wallet. all together it retails for less than $200!