a maxi dress is an easy thing to wear in the summertime. just throw it on with a pair of flip flops, some light jewelry, maybe a big, floppy hat, and you're good to go! super cute! i find it harder to make longer dresses and skirts work during the colder months. this is unfortunate for a couple of reasons. for one, we have many, MANY more cool months in minnesota than warm ones! and secondly, i have recently purchased quite a few long, vintage dresses! i am actually a bit obsessed with them as of late! so, what's a gal to do? i went looking for some inspiration...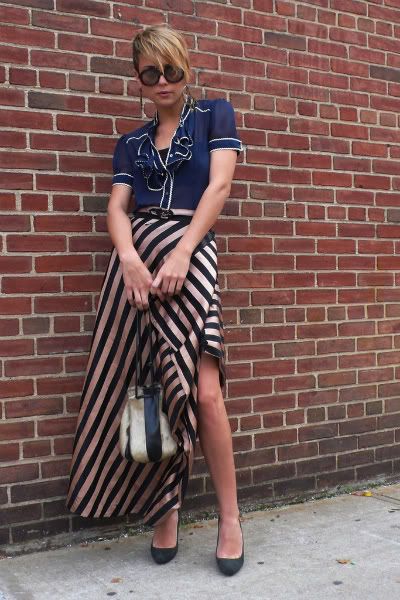 these ladies are making it look super easy and they all look fabulous! in fact, i was so inspired by these photos that i did a little online browsing and found some more full length pieces that i love!
okay, okay. i should
probably
wear the ones that i already own first! and when i do, i promise to post photos so you can let me know what you think!